Artists explore the political, historical and emotional implications of territorial demarcation and control
'How We Mark the Land' at Gandhara Art Space in Karachi is curated by Aziz Sohail and brings together seasoned artists with contemporary explorations of younger artists to present a broader perspective on demarcation and its hegemonic implications.
While cartographic endeavours seem to be a physical act, marking territory has various political, historical, cultural and emotive implications. However, the show has concerns that surpass the obvious and questions the impact of self-defined boundaries and their documentations as opposed to official ones and their contributions in defining history.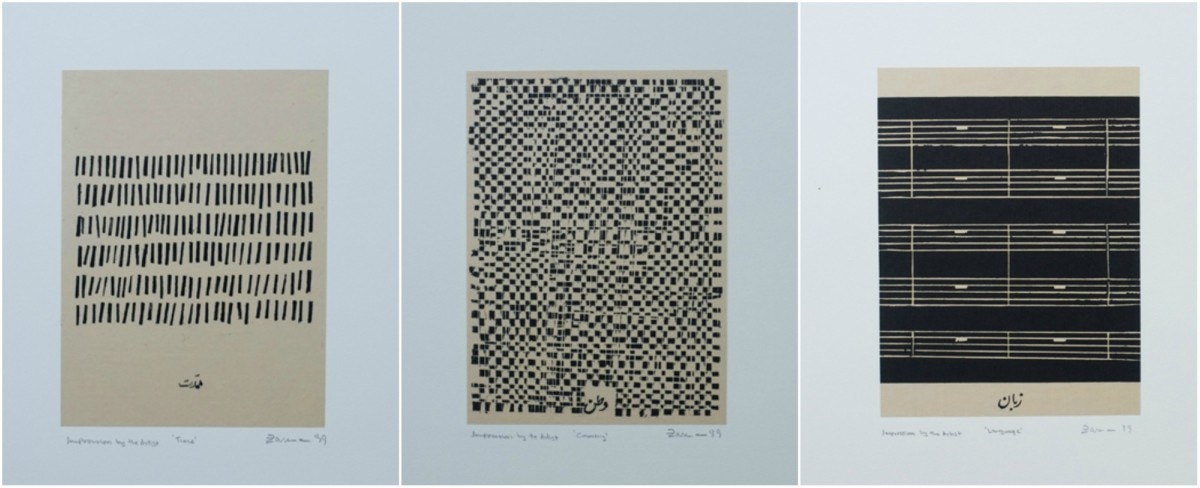 Through the physical act of demarcation and territorial control the artists are in a way looking at the ideas of home, belonging and attachment that also create a mental space as an extension of the physical one. Zarina Hashmi – who has been working in New York for over 30 years – visually interprets certain concepts like language, home, nationalism, and boundaries in a series of abstract woodcut prints, implicating the tendency of such ideas to move beyond their physical manifestations.
The show also looks at how we, as humans, literally mark the land, not just in terms of demarcating it on paper but in terms of our actual impact on it. Whether it is by building concrete structures or by dictating how land is distributed, controlled and experienced, we inevitably leave our imprints on the land we occupy.
This is most evident in Naiza Khan's works 'Concrete Folly' and 'A Moving Landscape', which use certain concrete structures repeated in old photographs – such as the slide from the '50s – that are now in disrepair to question their tendency to assimilate into the landscape.
Roohi Ahmed's work, on the other hand, has the opposite approach in which she looks at how the land and its cartography impact those living in it, and how that shapes their experiences. Her personal journey traversing the political terrain of a strained city makes a broader statement on the city's political climate and manages to be exceedingly relatable.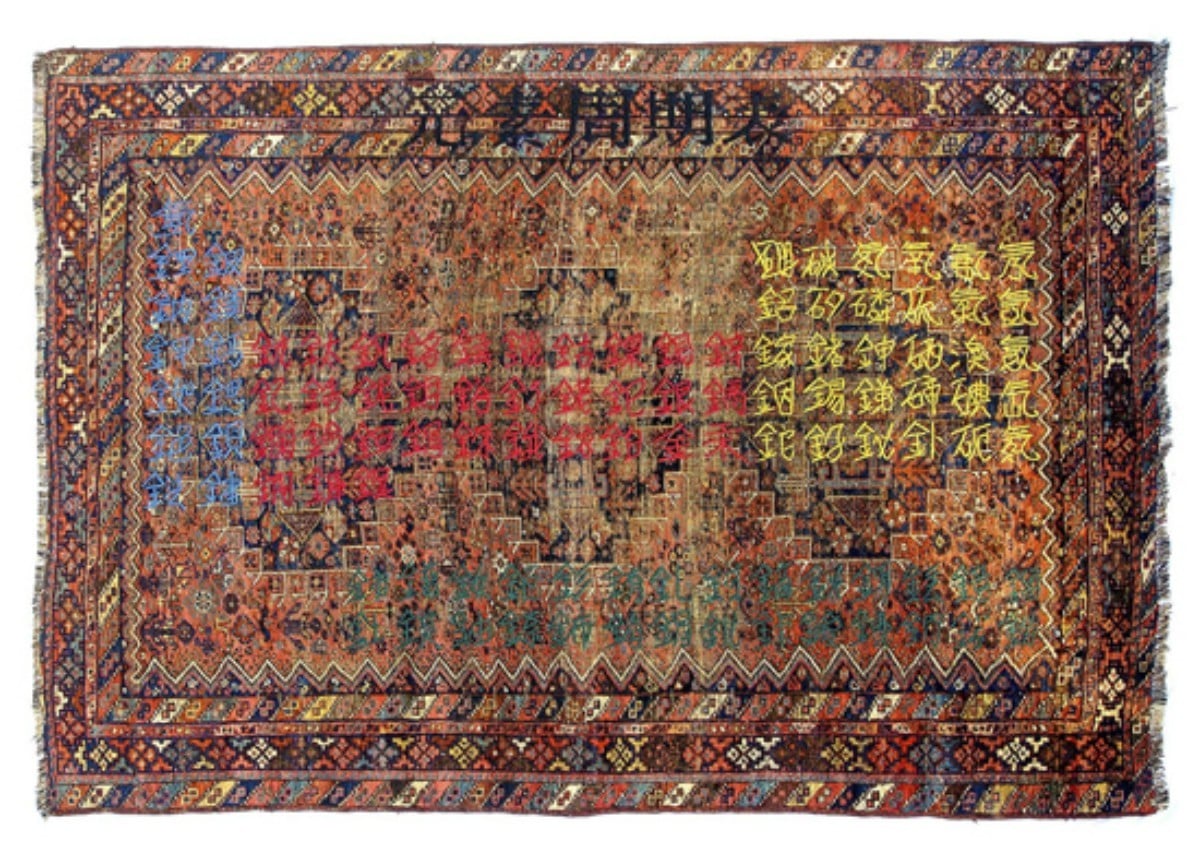 David Alesworth's embroidered rugs bring to light issues of territorial encroachment with the Chinese Periodic Table embroidered onto a Balochi kilim. The decision to project an image of the actual rug onto the floor adds another layer to the narrative of the depletion of natural resources of the region at the hands of industrialisation and new technology.
Shakila Haider also interprets the idea of cartography in terms of cultural experiences but her Kaptomar weave pattern signifying her Hazara heritage is presented as a form of protection for the persecuted.
Fazal Rizvi's work takes on a more experimental form with an emphasis on concept, where he talks about mapping without any literal representation of it. He uses lined notebook paper as a metaphor for land and uses a typewriter for his mark-making, with cut out lines dissecting the lines of the paper.
Shahana Rajani and Zahra Malkani's collaboration with Abeera Kamran 'Of Struggle' is a research-based work in progress facilitated by the Karachi Art Anti-University aiming to raise awareness about the plight of Gadap in Sindh turning into a dry and arid land, highlighting issues of climate change and disregard for the indigenous people in the face of urban development and profits.
In terms of its medium and display, it is a fitting culmination of the show, leaving us with questions of globalisation and a sort of virtual world that transcends all physical demarcations.
The collected images detailing the struggles of these people and their erased histories giving way to emerging architectures exist online on their website www.ofstruggle.com as the Gadap Sessions, which was projected as a web installation at the show. It is fluid and free – can be viewed from anywhere – not only pushing boundaries but rendering them meaningless.
'How We Mark the Land' was on display at the Gandhara Art Space, Karachi from October 27 till December 9, 2016.
---
All photos by author.