The 27-year-old even walked the ramp for Maheen Karim and Rozina Munib at Fashion Pakistan Week
Miss Pakistan USA Sarish Khan is not new to the fashion world, but the highlight of her participation at FPW was sharing the stage with Mukhtaran Mai, she gushes.
In a conversation with Images, the 27-year-old pageant winner reveals what it was like walking the ramp at FPW and what her current plans in Pakistan are.
Images: What do you think of Pakistani fashion?
Sarish Khan: From what I have seen at Fashion Pakistan Week (FPW), Pakistani fashion is quite diverse. Designers showcased fancy gowns but also simpler cuts. It was an honour to walk as the show opener for Rozina Munib and share a stage with the designer's showstopper Mukhtaran Mai.
I had the opportunity to speak with her backstage about the women's empowerment work I am doing in Swat and KPK.
Images: Which Pakistani designer's collection was your favourite?
Sarish Khan: I really like Maheen Karim's clothing line. I loved the dress I wore as her showstopper, it was glamorous yet comfortable.
Images: How has your experience in Pakistan been like so far?
Sarish Khan: It's always good to be in Pakistan, after all it's my motherland. I actually lived in Karachi for about a year in 2012 working for the Education Fund for Sindh. I'm always humbled by the love and respect I receive from people here.
Images: If given the opportunity, would you like to work in Pakistan?
Sarish Khan: Yes. In fact, I am currently in the midst of confirming a couple of opportunities in the Pakistani film and fashion industry. I would also love to work in drama serials, as long as the character is intriguing and different.
Images: How often do you visit Pakistan?
Sarish Khan: Well, I am in Karachi right now in pursuit of an acting career. I am following the footsteps of my grandparents, Sabiha Khanum and Santosh Kumar. So I plan to spend more time here if the right opportunities come along.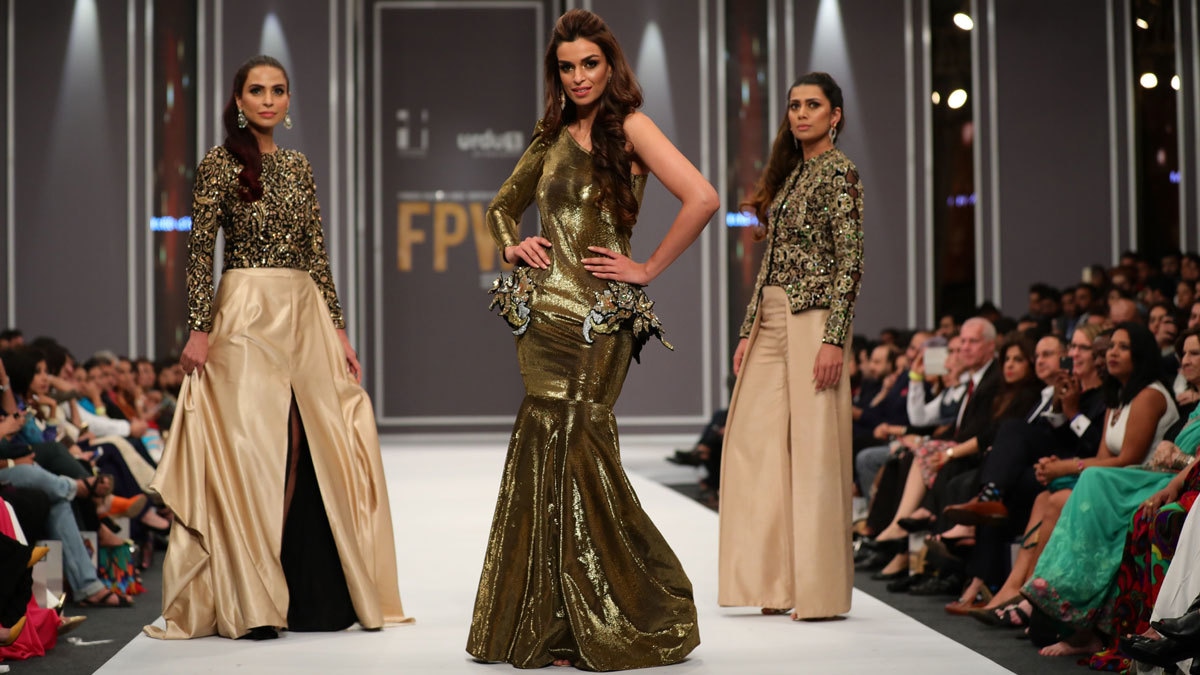 Images: What's the role of Miss Pakistan USA?
Sarish Khan: Miss Pakistan USA is a platform for Pakistani American women to represent their heritage. I'm focused on representing all aspects of our culture, the positives and the negatives.
Images: How would you like to use your influence as Miss Pakistan USA?
Sarish Khan: As an actor and model, I'm an entertainer, but I'm also a lawyer and an activist. So I will continue to advocate for gender equality, through my legal education and social media. The biggest example being the collaboration with Rozina Munib and Mukhtaran Mai.