The Hum Network is just about to launch into the QMobile Hum Style Awards and before you start asking 'Why?', pause a bit and wonder, 'Why not?'.
The network runs TV channels and channels need 'special' shows for long weekends and festival holidays. Awards ceremonies, with their oodles of celebrities and performances, happily bring in viewer ratings. There's also the added curiosity of who the winners are going to be. TV audiences lap it up; there are ratings to prove it.
It's why, right across the border, a plethora of awards take place on a yearly basis. But even in India, there's just one Filmfare awards ceremony while other accolades are considered much more commercial and not taken very seriously. Similarly, Hollywood has just the one Oscars. In Pakistan, thus far, the Lux Style Awards (LSA's) have occupied a standing as the country's most coveted benchmarks in the field of entertainment.
Is the Hum Network merely planning to put up a show where they honor their favorites and draw in viewership or is it angling towards edging onto the LSA's shaky pedestal?
"We want to set new precedents," asserts Hum's CEO Sultana Siddiqui, aka Sultana Apa. "When the results are announced, people will realize just how fair we have been. The industry is growing and we want to encourage deserving people without any bias."
That's a not-very-veiled dig at the LSA's – the latter awards ceremony is the unfortunate recipient of critique every year where everybody, aside from the winners, chooses to yell 'Bias!' Next year, of course, all and sundry line up again for an LSA. In an industry rife with bloated egos, sour grapes play a huge role in the love and hate that alternately encumbers the LSA's. The Hum Network is confident that they'll manage to veer away from all such critique. Even their ceremony has been coined 'Style Awards' – they're not too worried about comparisons, it seems.
"We want to set new precedents," asserts Hum's CEO Sultana Siddiqui. "When the results are announced, people will realize just how fair we have been. The industry is growing and we want to encourage deserving people without any bias."
We'll see it when we believe it. The drama-centric Hum awards – that take place every year – have often been derided for merely giving out trophies to the Network's own projects. Sultana Apa has often said that she considers the event a morale building exercise for her organisation.
Also, TV viewers don't care too much – they're sticklers for song, dance and celebrities and they all watch Hum TV dramas, so they watch the awards as well.
But if the network is to be believed, the Style awards are going to be different, focusing more on building the industry rather than the burgeoning 'Hum family' and an entertaining TV show.
We're a bit jaded, though. We've sat through too many awards ceremonies that start at abysmally late hours and then stumble their way through lackluster, doddering performances and not-too-funny skits. Will the Hum Awards manage to deliver or will they be just another addition to the awards bandwagon that's been running rampant all through this year?
Here's what we do know…
1) Nida Butt may just groove up the stage
Anybody who has seen Nida Butt's musicals can attest to her flair for on-stage razzmatazz. In retrospect, it's really quite surprising that this is her first tryst as Creative Director of a mainstream event. Given the sparse availability of event directors in the country, it's good to see Nida on-board. Now let's see if she can work some miracles upon our left-footed performers!
2) Fewer performances may mean better performances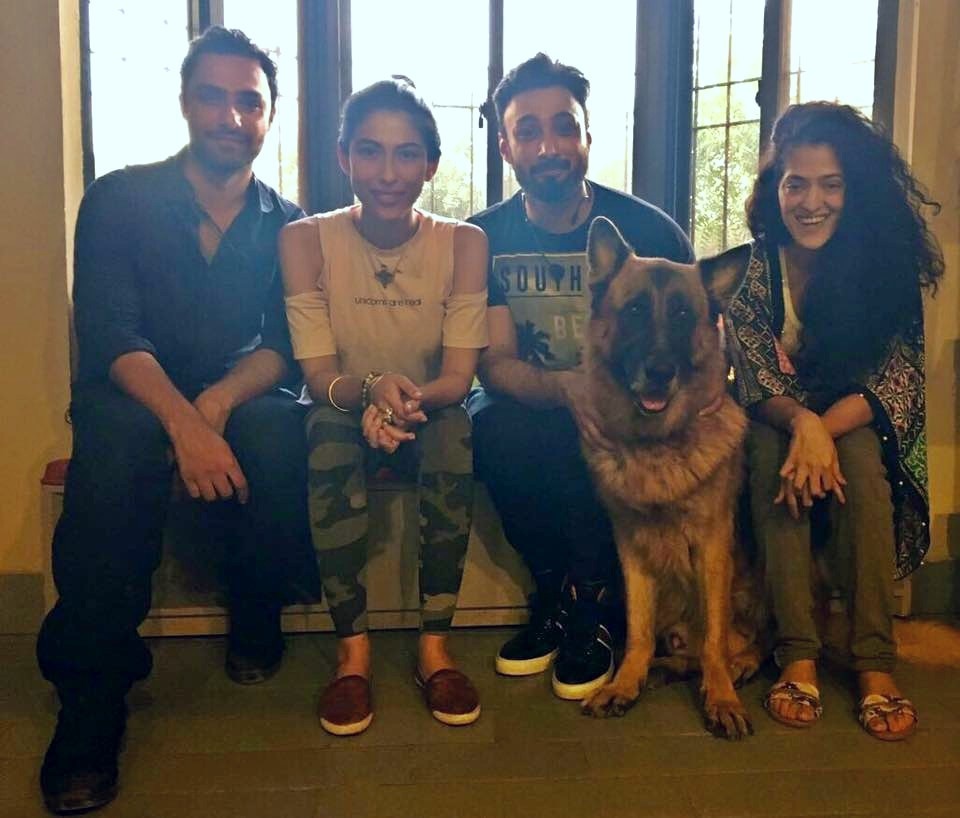 It's a relief to know that the QHSA are going to feature fewer performances than those in the standard awards ceremony. Apparently, they are aiming for quality over quantity and while there's no surety that they'll manage to do so (again, we're jaded), some of the performances really seem promising!
For instance, Umair Jaswal and Meesha Shafi are slotted for the opening act, singing a special song that will be the QHSA soundtrack. Both singers are veritable powerhouses and stellar performers and it may just set the evening off to a great start.
There's a Rahat Fateh Ali Khan medley later in the ceremony, which is always a treat.
Also scheduled to come on-stage is awards ceremonies' current blue-eyed boy, Ali Zafar. Nothing too exciting about that, perhaps – Ali performed at the LSA's this year and last year and recently took to the stage at the Magnum Party and was the showstopper at the DIVA'NI event in Lahore. The enterprising Mr Zafar has basically been spotted everywhere but regardless, he knows how to work the stage. And he's just so nice that you end up cheering for him. Besides, the Hum Network insists that he's going to be doing something new this time around.
Nevertheless, one performance that's bound to be show-stealer is that of HSY, footstepping with a bevy of starlets. Shero's an irrefutable showman and he had been a major highlight at the LSAs many years ago when he'd grooved to 'Love Mein Gum' with Reema. He knows the moves, loves the limelight and we love seeing him do it. One may argue that he's part of the ceremony because he hosts a talk show for the Hum Network but as long as he's good, it doesn't matter, does it?
3) Sartorial expectations are high
Given that the QHSA is highlighting style, word about town is that special attention is being given to stage and red carpet wardrobes. Fahad Hussayn – who has lately been spotted helping with the styling at the PFDC L'Oreal Paris Bridal Week as well as at the upcoming Elan show – has been enlisted to devise the wardrobes.
True, there are certain actors who try their best to look bad – case in point, Urwa Hocane who was dressed by Fahad at the LSAs this year and ruined the look by opting for a heavy shaadi-esque gold choker – but we're hoping for an improvement from the blingy red carpet ghararas from not too long ago.
Read on: We tried to find winning red carpet looks at the Hum TV Awards. We failed
Some very interesting ateliers are touted to be providing the wardrobes. Wardha Saleem has created some of the costumes and the reclusive Rizwan Beyg makes a return to the spotlight with some very funky jackets for Ali Zafar, Sohai Ali Abro and Saba Qamar. It's been long overdue, Rizwan!
4) Comedy may just trump all
Possibly QHSA's trump card is going to be the comedy at the event – not delivered by the now hackneyed Four Man Show or by the Vasay-Humayun-Ahmed trio, thank God!
Instead, international Internet sensation Zaid Ali T is being flown in to dole out the laughs. It seems like a great idea – thinking out of the box, rather than opting for the most easily available options.
If nothing else, the chance to see Zaid Ali T for the first time at a mainstream event will have the TV audiences rooted and us riveted while we watch the show … even if it some stars fall while dancing or the red carpet blinds us with bling or it gets way past our bedtime.
No offence to the QHSA but we've seen far too many events fall low of expectations. Prove us wrong and you'll have us applauding.
Another thing to look forward to: the results, which Sultana Apa and co. are insisting are going to be ostensibly fair. Let's see how they manage to master that balancing act!
Email