The grammar Nazi also jumped in, fixing typos of the heartbroken
It really didn't take much for Momina Mustehsan to win Pakistanis over after her Coke Studio debut with Afreen Afreen. She's talented, she's a sweetheart and she is beautiful, who wouldn't fall in love with her?
So when rumours of the singer's engagement made rounds, many were heartbroken, to say the least.
Of course, the news isn't true. To put an end to all the rumours, Momina tweeted, "I'm not engaged to anyone, guys. Relax!"
It was a sigh of relief for many who thought they still had a chance.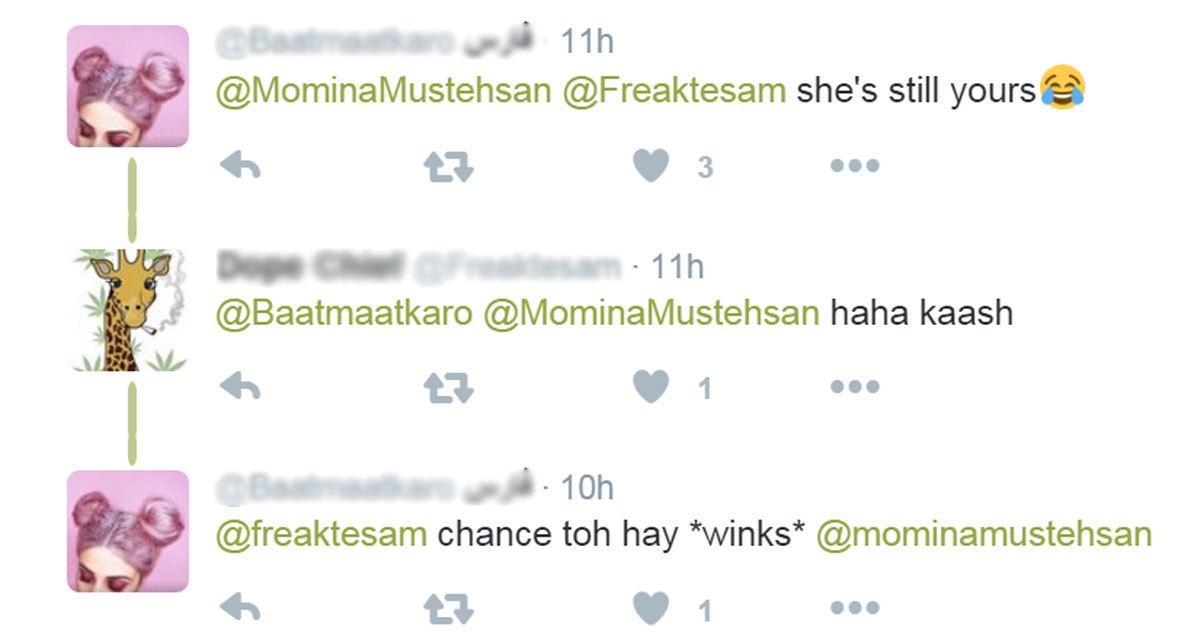 This guy had never experienced such happiness in his life.
In fact it even prompted a war... of words.
One even took the opportunity to set up a rishta with Momina's brother.
sneaky sneaky
Some just didn't care...
But then some did... a lot!
This guy went from being majorly creepy to stalkerish to this-guy-isn't-safe in less than 3 seconds.... #UnhealthyMominaAddiction
... which then escalated to helpless desperation.
there there
Errmm.. Awkward.
And this one went straight for the kill! What a 'merry' moment.
Hear! Hear! Glad we still have people like this one.