There's only one thing that Pakistanis probably love more than their own family. You guessed it: bakras.
Now that Eid's here, we don't know what's more awkward, the people and their obsessive relationship with their bakras or the fact that these 'unhealthy' relationships lead to a happy qurbani.
So here are 13 pictures people sent our way showing their love (and obsession) with bakras on the days leading up to Eid ul Azha.
1) When this guy missed his pet dog and decided to take his sheep for a walk instead
Ba ba woof...?
2) When this kid mistook it for a childhood best friend
Together forever, never apart... till Bakra Eid. Maybe in distance but never in the stomach... Or maybe not.
3) When the cameraman thought it was more important to focus on the bakra than their own sibling
Bakra feeling #OhSoFabulous #CoverBakraMaterial #SayHaaay
4) When the cow refused to play dog with this teeny tiny girl
Bad bakra! Bad bakra!
5) When this bakra refused to play eye to eye with the little boy
"Your eyes are like sunshine, your precious heart belongs to me because I love kata-kat"
6) When the owners dressed their sheep as the Khal Drogo of the herd
Except with ankle bells... and the missing Khaleesi
7) When this man challenged his cow to a race and lost miserably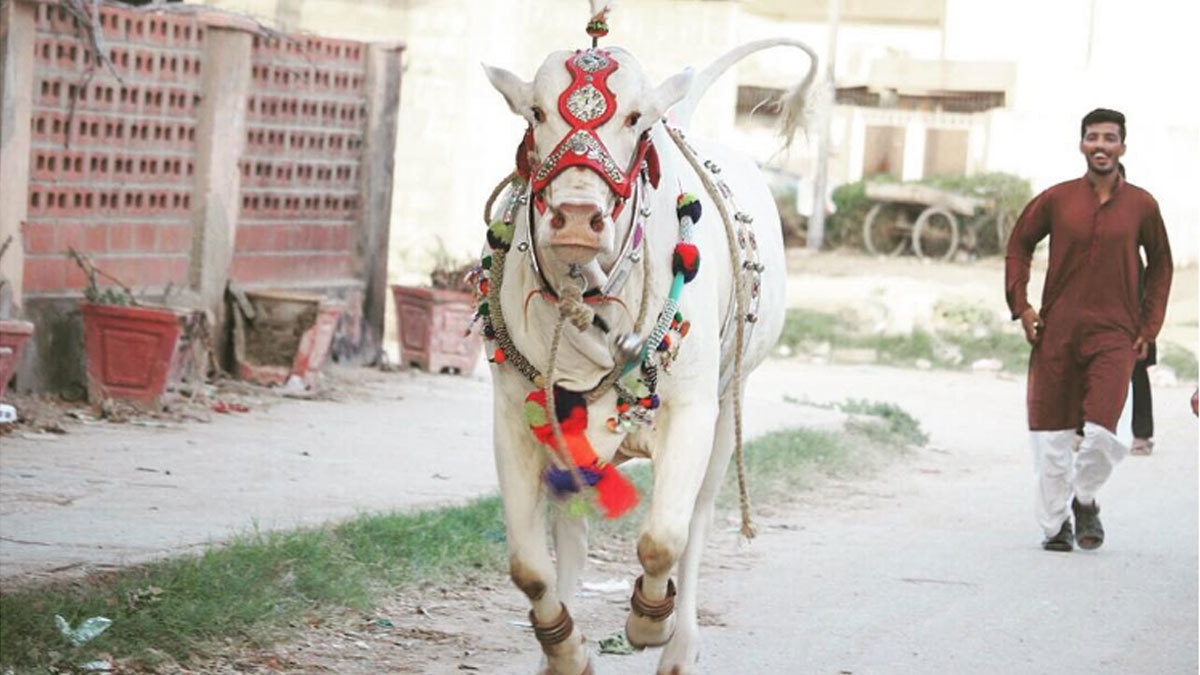 Can you look this fabulous on Eid AND run like a race horse? I think not.
8) When the owners got a goat instead of a cheerleader and decided to decorate it with pompoms
Give me an S! Give me a W! Give me an A! Give me a G! Put it together and what do you get? SWAG! Hell yeah!
9) When the owner was desperate for a female companion and dressed their goat in a flower headband
She loves me, she loves me not...
10) When the goat became this photographer's muse
Working that side pose like nobody's business. Tyra Banks would be proud.
11) When the owner forgot the difference between Snoop Dogg and a bakra
Yo. What's up, dawg? Umm, I mean bakra... #Awkward
12) When this man forced his goat to play with his pet monkey
Totally doesn't remind us of the time we were forced to play with our younger siblings. Pfft. Totally not.
13) When the little boys thought giving it a bath would wash away its sins before the sacrifice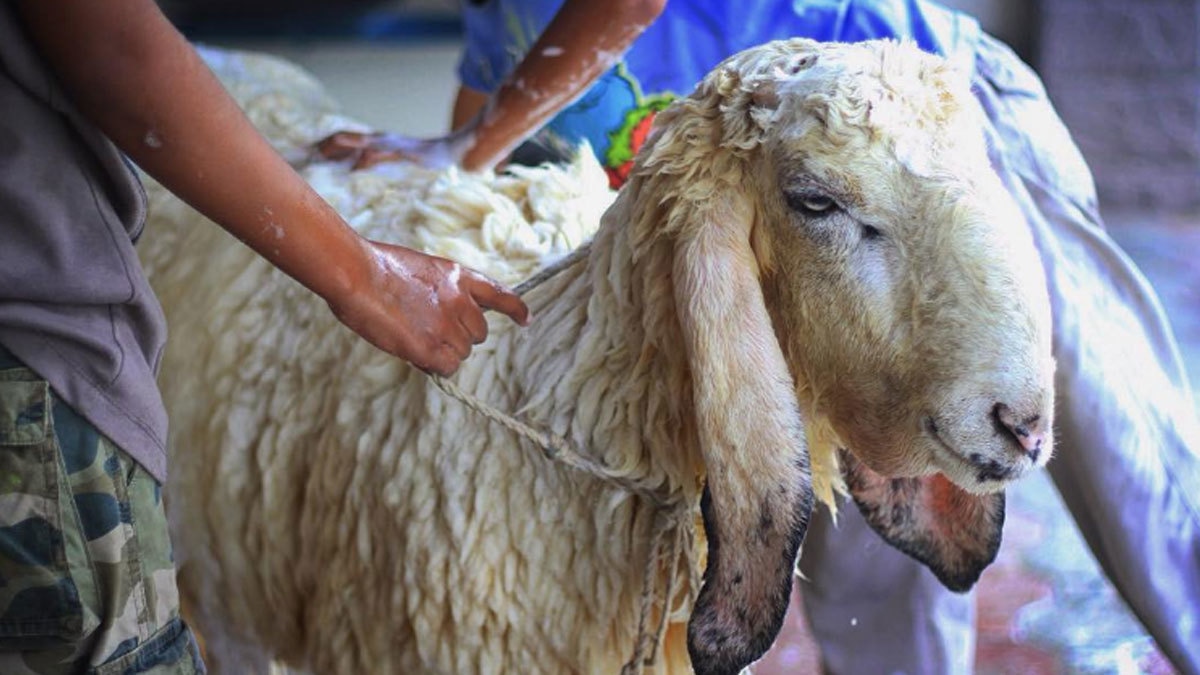 "Imma give you that Congo virus. This is WAR!" evil grin