I've probably baked/cooked/made anything and everything I could this summer with peaches. I'm clinging on to the last of this particular summer stone fruit by using them as many ways as possible, and these grilled peaches are one of my favourite ways to eat them.
It's incredibly quick and simple, but a bit of butter and caramelized sugar can make all the difference.
This is also a great way to salvage peaches that may not be as sweet or ripe as you'd like, and you can substitute other fruit, like plums, apples and even bananas.
Read on for the recipe and some ideas on how to use them.
Grilled Peaches
Ingredients
1 teaspoon oil
2 teaspoons butter
1 large peach, peeled and sliced into 8 pieces
1 tablespoon sugar (you can also use honey or maple syrup)
1 tablespoon water
¼ teaspoon cinnamon or ground ginger (optional)
Method
Heat the oil and butter in a frying pan. Add the peaches and cook for a minute, then add the sugar and water. Cook for another minute, until the sugar has dissolved and caramelised, and the peaches are tender. Turn off the heat and stir in the cinnamon or ginger, if using.
Here are three ways to enjoy your freshly grilled peaches.
---
For breakfast
Serve the peaches over pancakes or waffles, and if you want to go all out, add a scoop of ice cream as well.
They're also great with a warm bowl of porridge and a handful of walnuts.
---
For dessert
Whip up a quick and easy peach crumble.
Preheat the oven to 200℃ (400℉). Add the grilled peaches to an ovenproof dish or ramekin. Mix together 2 tablespoons each of flour and rolled oats, 1 tablespoon sugar, 2 tablespoons melted butter, and a pinch each of salt and cinnamon. Spoon this topping over the peaches and bake for about 20 minutes, until the topping is golden brown.
---
For a healthier treat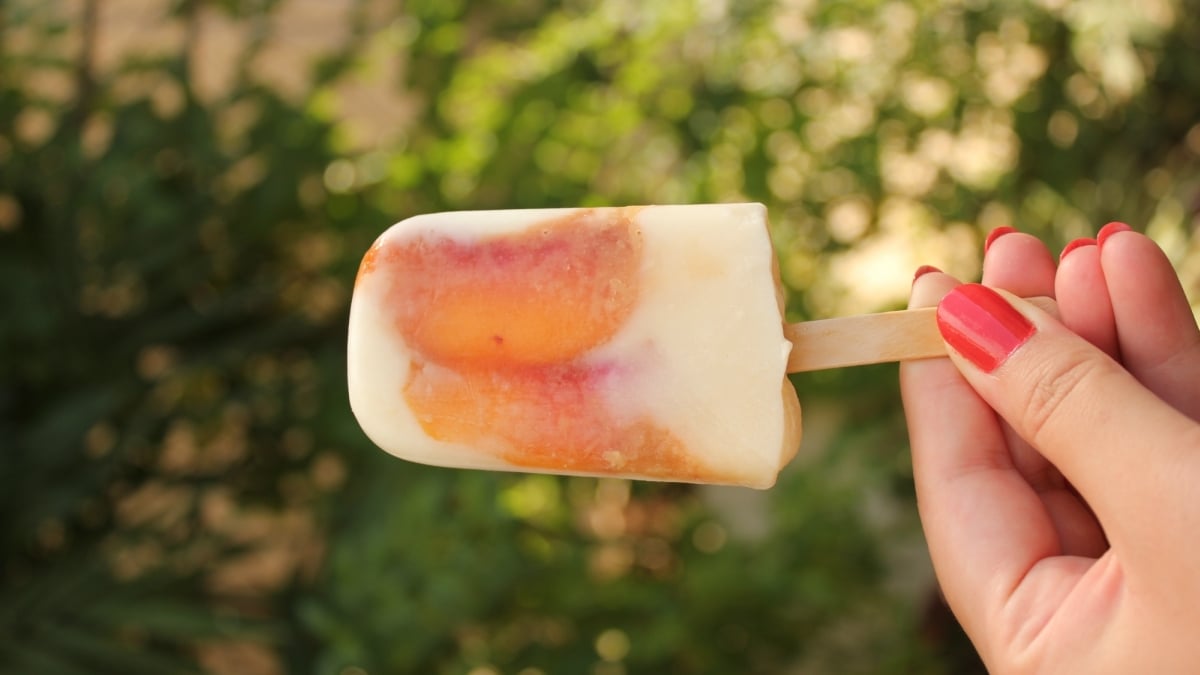 You will need four popsicle moulds. (If you don't have plastic moulds, you can use small paper cups as well.)
Mix together 1 cup yogurt and 2 tablespoons honey. Divide half the yogurt mixture between the four moulds, top with two slices each of the grilled peaches, top with the remaining yogurt, and insert the popsicle sticks. Freeze until firm.