What better way to formally announce a relationship than at the Met Gala?
We've known that Gigi Hadid and Zayn Malik have been dating for a while now, but the couple have been pretty low-key about making a public appearance.
That all changed last night at the Met Gala — arguably fashion's most highly anticipated night out.
Gigi, supermodel and social media star, and Zayn, of One Direction fame, lit up the red carpet. Literally. They were decked out in futuristic sequins and, in Zayn's case, robotic armor! Gigi wore a dress by Tommy Hilfiger and Zayn wore Versace.
They nailed this year's Met Gala theme, which was Manus x Machina: Fashion in an Age of Technology.
Here they are with their best red carpet faces on.
The couple held hands practically the WHOLE time they were on the red carpet.
Then they shared this super cute moment.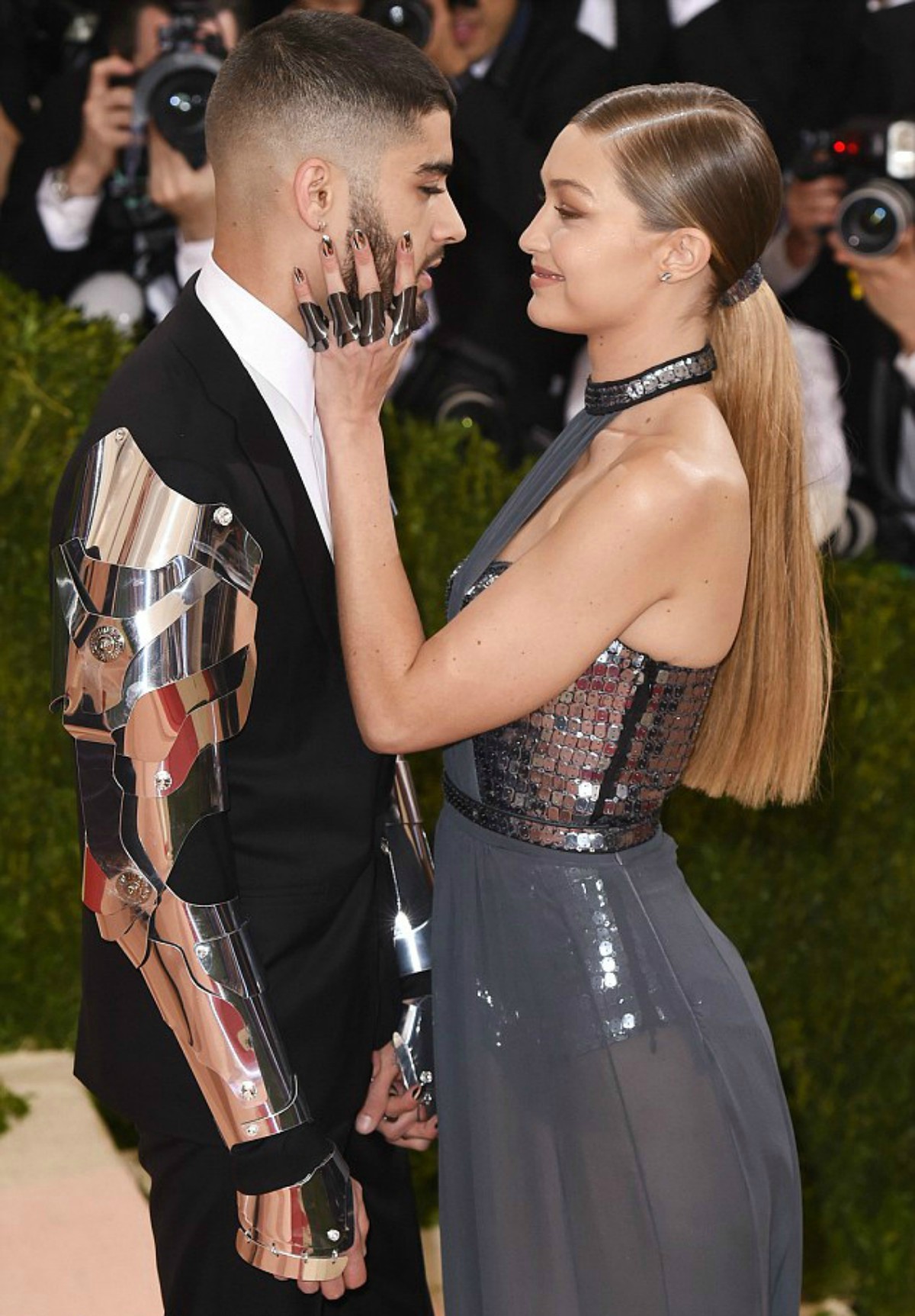 Zayn looks a little shy here. We're digging it.
And then this smolder made us swoon.
And here they are looking at each other the way we look at stuffed crust pizza.