The petition needs at least 5,000 signatures in order to show the PM that people want to abolish this heinous practice
Last week ace documentary maker Sharmeen Obaid-Chinoy's A Girl in the River: The Price of Forgiveness was nominated for an Academy Award for Best Documentary - Short Subject. But more than that , it was Prime Minister Nawaz Sharif's call to end honour killings which restored many people's faith in the system.
To make sure that the PM walks the talk, Sharmeen has started a petition to get at least 5,000 signatures in order to show the PM that Pakistanis want to abolish the heinous practice of honour killing.
The PM had said honour killings was ''evil'' and had also congratulated the director for bagging the nomination: "Honour killings, the theme of the film, afflict several segments of Pakistani society," he was quoted earlier.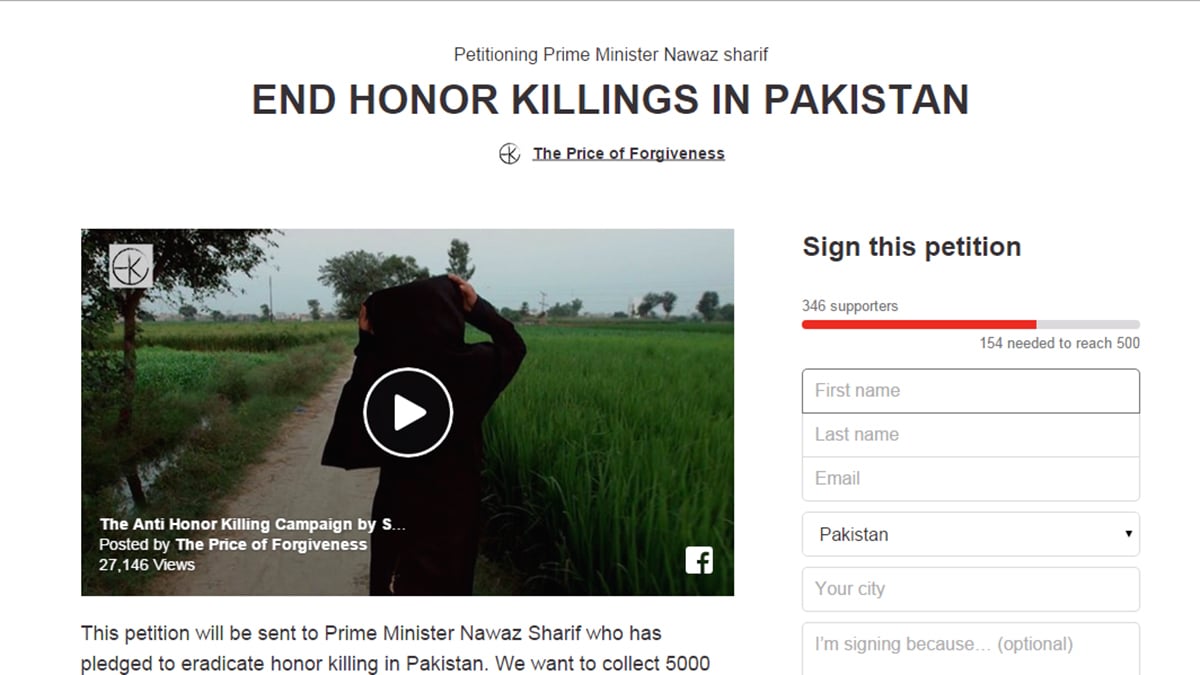 A Girl in the River, which is a joint production of Sharmeen Obaid Chinoy (SOC) Films and Home Box Office (HBO), follows the life of an 18-year-old girl who is a rare survivor of an honour killing attempt. Honour killing is a grave issue in Pakistan as more than a 1000 women fall prey to this practice each year, usually at the hands of their own family members.
Their male murderers are often "pardoned" by relatives under the country's controversial Islamic blood money laws that allow murderers to escape punishment.
The film has been jointly produced by journalist Tina Brown and documentary producer Sheila Nevins and will be aired on HBO this year.