Just when Friends fans had given up hope of a reunion, it appears that the cast might be getting together to pay tribute to their director in a two-hour special, reported The Guardian.
This isn't the first time that fans have heard of a possible reunion of the popular comedy but this time a date has been given — the original cast of the show including David Schwimmer, Jennifer Aniston, Matthew Perry, Courteney Cox, Matt LeBlanc and Lisa Kudrow would be appearing on NBC on Sunday, February 21.
Matt LeBlanc tweeted 'should be a good time' which may hint that after 12 long years the beloved characters just might return to the screens.
NBC's chairman Robert Greenblatt on the other hands wasn't too optimistic about it but he still has high hopes to get all of them "in the same room at the same time": "I'm not sure we can logistically pull it off."
Last year in May the Friends co-creator had told E! News that fans should 'let it go' because a reunion would ''never happen''. The show which ran for a decade from 1994 to 2004 will be a part of US network's tribute to the director James Burrow who shot 1,000 episodes. The show may also include cast from other shows directed by Burrow like Will and Grace, Cheers among others.
Till then let's keep our fingers crossed!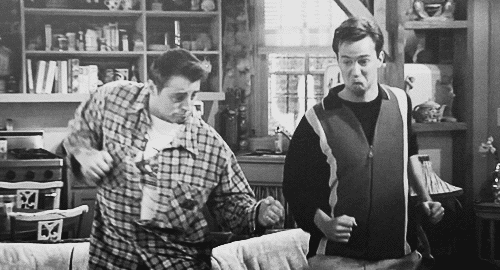 Email