Here's the lowdown on the products you should invest in and the ones you should skip splurging on!
Buying cosmetics in Pakistan is a nightmare. Drugstore brands like Maybelline and L'Oréal are often sold for five times the original price and a lot of premium brands like Nars or Mac aren't readily available. For a beauty product junkie the variety or lack thereof is painfully limited.
When I heard that theBalm was coming to Karachi, I was stoked.
If you've never heard of the brand before, fret not; now is as good a time as any to discover this line of high-quality makeup from San Francisco.
theBalm encompasses the "beauty in five minutes" philosophy; they believe their products are so highly pigmented that you won't have to reapply countless times to get the desired results. In five minutes, you can have a full face on.
We invited makeup artist Sara Alii over to the Images office to help us sort through these beauty blogger favourites on 'Makeover Monday' (yeah, that's what we're calling it) and put that to the test.
Step 1: The face
Three things are vital for getting a flawless canvas: a primer, followed by a good foundation and a little translucent powder.
People often say throwing a primer into the mix adds an extra, perhaps unnecessary step — don't listen to those people! Whether you want to minimize pores or mattify and even out your skin, a primer is essential for creating a long-lasting, velvety base.
We used the timeBalm primer, followed by the timeBalm foundation in the shade Light/Medium.
The primer absorbed into my skin fairly quickly, didn't leave behind any sticky residue or make me break out like some of the others I've used (I'm looking at you, Benefit's Porefessional!) and left me with visibly softer skin.
Would I buy it? Yes!
Time it took to apply: 30 seconds
The timeBalm foundation, on the other hand, was a miss for me. Maybe because I'm not a fan of cream foundations to begin with but it just felt really goopy on the skin, like a Kryolan TV stick does. Definitely a skip for people with an oily T-zone.
Would I buy it? Nah.
Time it took to apply: A minute.
Sara then set the base with the Sexy Mama anti-shine translucent powder. I loved this! It gave me a dewy glow without making my face look greasy and didn't stray all day!
Would I buy it? Definitely.
Time it took to apply: 15 seconds.
Step 2: The eyes
How theBalm's Nude'tude eyeshadow palette hasn't replaced the Urban Decay Naked palette as a staple in every girl's makeup bag is beyond me.
These babies glide on like a dream, are super pigmented and blendable, as well as buildable. The palette has more shimmery shades than matte ones but it's not in your face glitter glam. It's more for the subtle silky glow on your lids and is great for someone who prefers neutrals!
Would I buy it? Already did!
Time it took to apply: 1 minute, 10 seconds.
Next, we tried out the Schwing liquid eyeliner.
For all the girls out there who dread the thought of creating a winged eyeliner, worry no more: the tapered felt-tip applicator makes it super easy. Just be a little careful about using too much product because the formula could be a little runny and dries quickly.
That being said, it was easily one of the darker black eyeliners I've ever used!
Would I buy it? Yes, but it wouldn't be my go-to eyeliner because the formula is not as resistant to moisture as I would like it to be and I have watery eyes.
Time it took to apply: A minute, give or take a few seconds.
Step 3: The cheeks
theBalm gained a cult-like following of makeup junkies for two products to begin with: its blushes and highlighters.
And if you use either of these products once, you'll know exactly why.
My first theBalm product was purchased roughly a couple of years ago and it was the Mary-Lou Manizer, a highlighter which can also be used as an eyeshadow and shimmer. It is THE holy grail of all luminizers and a little product goes a long way, giving you a satin gleam so it will last you forever!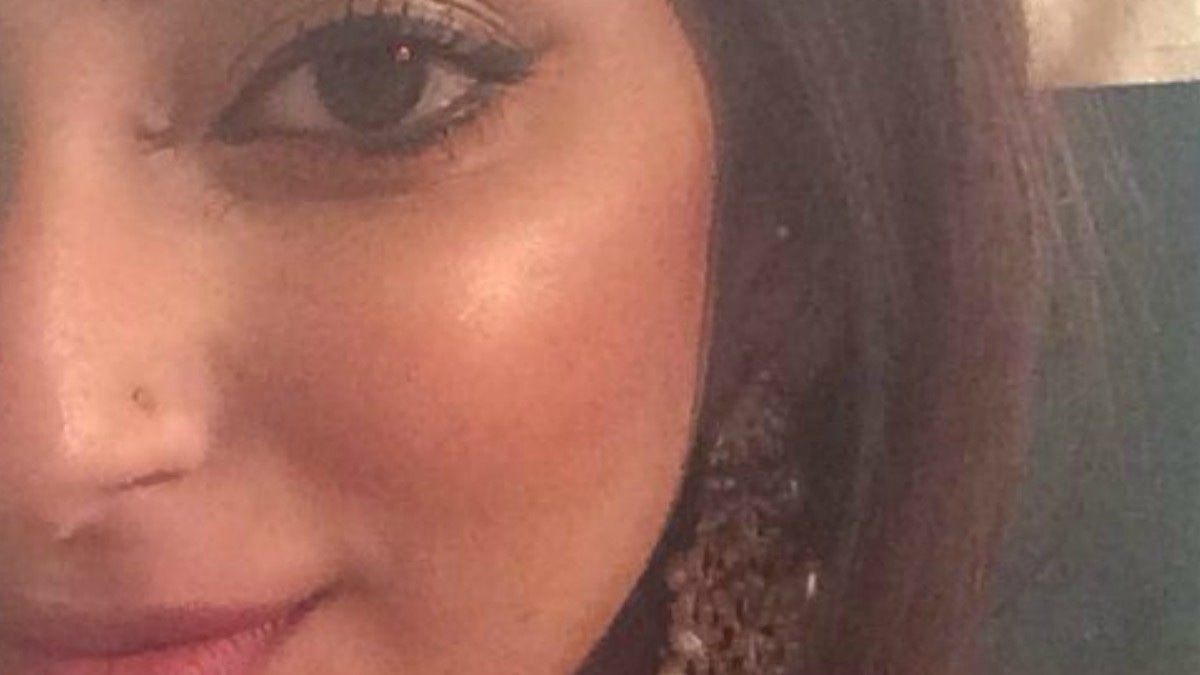 Sara used an Instain blush, coupled with a touch of Mary-Lou. I normally refrain from using any highlighters during the day for fear of looking like a walking disco ball but this combo wasn't OTT at all. It blended seamlessly into the apples of our cheeks and there were no glitter specks in the product.
Will I buy it? Big yes! I rate these blushes higher than Mac AND Tarte blushes combined!
Time it took to apply: 30 seconds
Step 4: The lips
Lipstains are all the rage these days and theBalm's Meet Matt(e) Hughes liquid lipstick had garnered positive reviews online. I tried on the shade Charming, which was a nice dusty mauve.
It's easy to apply and the drying time allows you to fix any mistakes you might make. That being said, once it's locked into place, it's not straying! Plus, the minty formula leaves a nice tingle on the lips.
This takes less time to apply than take off. I ate a Philly cheese steak sandwich, had tea, sipped on Red Bull and I kid you not, this did not budge.
And while that's usually a winning quality for a liquid lipstick in my book, I did find the texture a bit too drying. It accentuated all the lines on my lips so maybe it would sit better when you exfoliate beforehand or use a lip balm under it.
Will I buy it? Yeah, probably.
Time it took to apply: 20-30 seconds, only because I went over my lip line a little otherwise it should be a 10 second process.
We also tried out the Read My Lips lip gloss in WOW!, which was a bright red. For a lip gloss, it was shiny without being sticky, which is the only thing women want in a solid lip gloss.
Will I buy it? Nope, but only because I don't like glosses.
Time it took to apply: 10 seconds.
The final verdict
Sara did it; she managed to apply everything from the base to a lip colour in 5 minutes.
I don't like mornings and no way am I waking up early just to put on makeup. On a good day, I'll take 30 seconds to apply a sunscreen and if it's a great one, maybe some lipstick before I dash out.
However, one of my New Year's resolutions this year was to make more of an effort when it comes to my everyday appearance and I think with some key products from theBalm, I can be lazy AND look put together!
Every woman needs a five-minute makeup routine so if you haven't quite figured out yours yet, I'd recommend you incorporate some of these products into that. And at a price range from Rs. 1750 (Read My Lips gloss) to Rs. 4195 (Nude'tude palette), these are practically a steal!