The model shared a rather intimate photo with Lebanese reality TV star Loujain Adada and called her his "princess".
If you didn't see it coming, let's just say we didn't either. Model Hasnain Lehri just shared an intimate photo with Netflix's Dubai Bling star LJ, also known as Loujain Adada, hinting at a possible union between the two.
Taking it to Instagram on Wednesday, Lehri wrote his and LJ's initials with an infinity emoji between them and said, "I thought fairy tales would never come true until I met my princess."
In the comment section, LJ responded and said, "My heart! H fairytales do come true."
Celebrities also dropped by to congratulate the model, including Anoushey Ashraf, Fahad Mirza, and models Fatima Hasan and Mehreen Syed.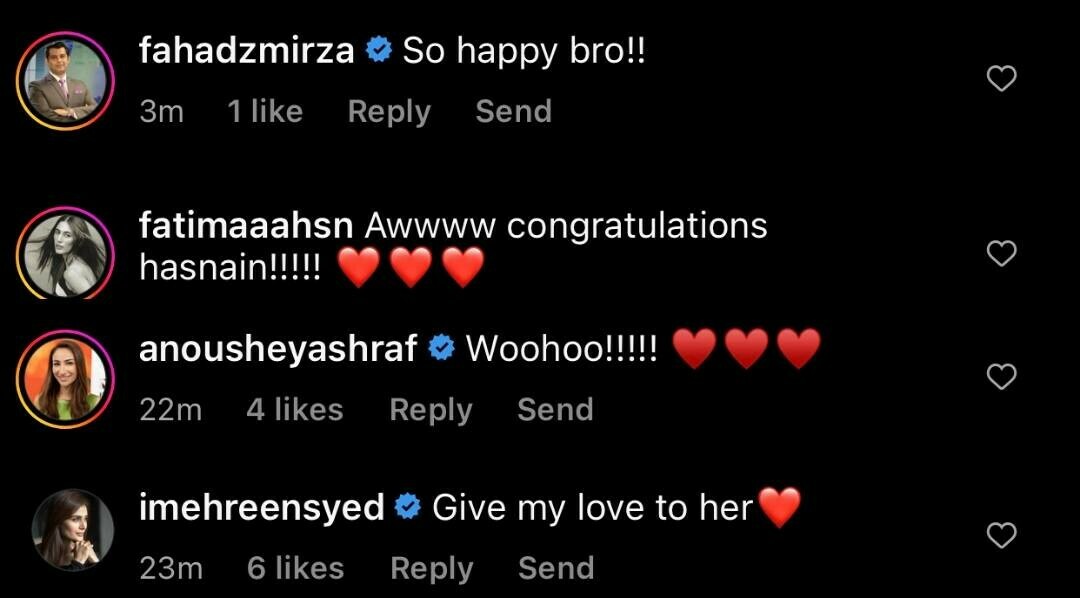 LJ, who has yet to share photos with Lehri on her own account, was last seen in Dubai Bling where she was seen on a blind date with Ebraheem Al Samadi and her Instagram showdown with Farhana Bodi. The reality TV star announced that she is currently looking for a partner. Her husband, the late Saudi billionaire businessman Walid Juffali, passed away in 2016. They had two kids together.
Images has reached out to Lehri for a comment.