Categories like unstitched, pret, home, men and kids are running massive discounts online.
Winter is coming and it's bringing lots of sales with it!
The next time you decide to shop online, make sure you head over to Ideas online store because The Great Winter Sale is bringing your favourite shoes, bags, clothing items, home accessories and much more. And that too, on massive discounts!
This time Ideas is putting up over 5,000 products on discounts of upto 70% for all.
This also comes as good news for consumers residing outside the country as they will be able to make purchases with the same discounted prices that anyone located in Pakistan would get to avail.
Here's a peek into what's waiting online:
Gul Ahmed suits
Like us, if you fancy being your own designer then Gul Ahmed's premium lawn has got you covered.
From minimalist textures to vibrant prints, this category has something for everyone to choose from.
If you want to take your fashion game up to a whole new level then check out the pieces below.
Classic monotoned lawn
Whether it be a party that you're going to or for days when you're out with friends for those last-minute dinner plans, a classic black & white outfit is sure to stand out in a crowd full of colours.
Sequins and zari - the perfect combo for that special evening
If there are two embellishments that absolutely kill it when clubbed together it's sequins and zari.
Paired with an embroidered chiffon dupatta, we're sure this outfit will grab all the attention and compliments at that special event you're so much looking forward to.
Ideas Pret
Parties, school, work or formal dinners? From the coolest ready-to-wear shirts to sophisticated two-piece tailored suits, this is your chance to get the hottest looks of the season and make a statement while staying well within your budget.
We personally love how Ideas Pret does some really vibey but ethnic festive pret pieces all year round. And this time, they've got plenty on sale too.
The blue outfit everybody needs
If you have a thing for elegant embroideries and the calm-on-the-eyes shade of blue then this shirt is perfect for you.
How about some classic jacquard
In for keeping it chic and elegant this winter? This jacquard shirt has already made it to our carts.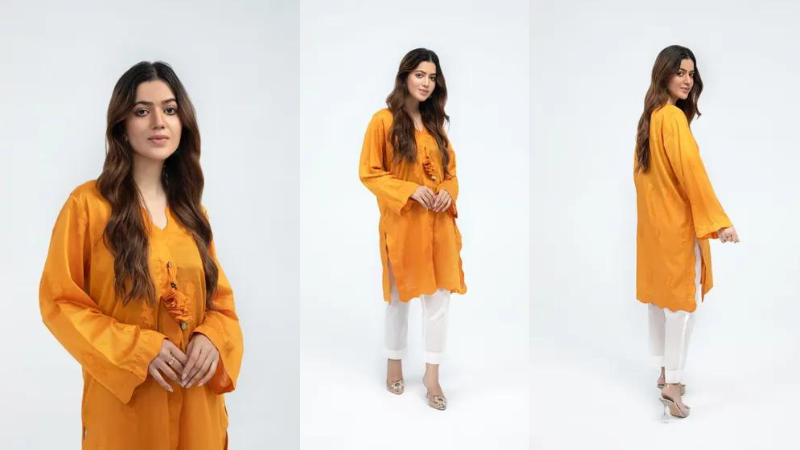 Home
Whether you're on the lookout for some cool bedsheets, cushion covers or bathrobes, you'll be happy to find all of them under one platform.
Accessories
Want to compliment your dress with some gorgeous matching bags and footwear? This category is serving it all.
Men and Kids
Under the men's section, the brand is running discounts on western and eastern wear, plus unstitched collections.
All parents get to enjoy awesome discounts on the kids section, which not only includes clothing but unique home accessories as well.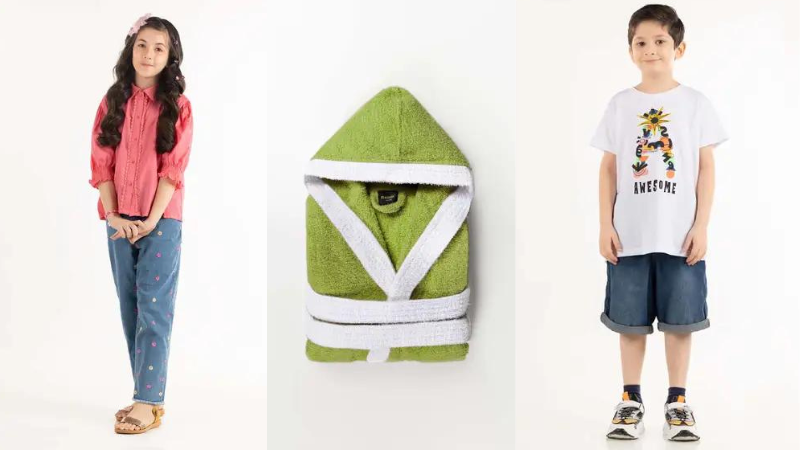 The Great Summer Sale is all set to go live exclusively online at gulahmedshop.com on October 12th with flat Rs99 delivery fee across Pakistan, while international delivery is free for orders above USD 400.
---
This content is produced in paid partnership with Ideas and is not associated with or necessarily reflective of the views of Images and Dawn.com.