Got to admit, the slogan 'Jahan maamta wahan Dalda' has always had us think of Dalda and a desi mother's affection.
Dalda has decided to get back to our TV screens with an inspiring story called 'Dalda Maamta'.
At first glance, we thought the story would be yet another conventional conversation between a mother and her child, both convincing each other that healthy meals are important.
But as the TVC progressed, we found out that the storyline is a tasteful take at the bond of affection that a mother and her child share while growing together.
Somehow Dalda has always known what it wants its advertising to do and how to win hearts all over.
Sticking to the basics, instead of jumping on the 'what's trending' bandwagon, Dalda is known to have always believed in establishing a relationship of warmth and affection with its customers.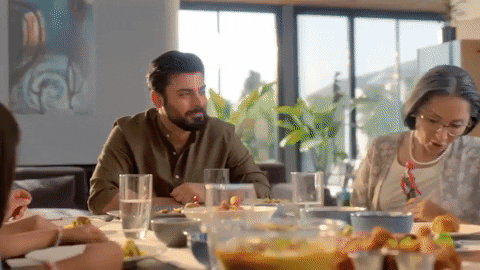 The 'Jahan maamta wahan Dalda' tagline represents their vision of an unconditional and eternal experience in the form of their brand. It helps us comprehend why they should be your first choice and why the brand completely deserves that position in your heart.
The classic slogan has subconsciously replaced Dalda's image with a mother's affection; the commitment to providing a fine standard of products consistently bridges the passage between the trust and loyalty of consumers.
Staying on top, keeping monotonous marketing trends at bay and not compromising on quality definitely sets Dalda apart from the other brands.
In short, we say the ad film is a welcome change in the cluttered world of TVCs we're usually stuck with - and pssstt, it's got Fawad Khan so we don't mind watching over and over.
Check it out here:
---
This content is a paid advertisement by Dalda and is not associated with or necessarily reflective of the views of Images or Dawn.com.