Congratulations have been pouring in for the couple from fellow celebrities on social media.
Congratulations have been pouring in for Sarah Khan and Falak Shabir, who recently welcomed a new addition to their family — a healthy baby girl named Alyana. The couple are over the moon and have been sharing snippets from their new lives as parents on social media.
Khan shared a video of her husband reciting the Azaan to their daughter.
And Shabir shared a series of pictures of his wife and newborn daughter, paying tribute to Khan.
​
"When it comes to true strength and the ability to endure pain, women blow us away. The morning sickness, the heartburn, the sleeplessness, backaches, mood swings and what not!," he wrote. "Then there's also the mental stress of worrying that the baby they're carrying is healthy, juggling work with pregnancy exhaustion, trying to plan out the nursery down to the last perfectly matched detail and coming up with a baby name that's unique enough to stand out! Then, at the time of giving birth the pain mother feels is similar to 20 bones getting fractured at a time. Can you imagine the mothers pain and love? SubhanAllah!"
I'm convinced that mothers are superheroes, the singer wrote, because they can handle anything the universe has to throw at them! "Sarah, you're not just a mother of my child but also the beat of my heart. I promise to love you and protect you and our daughter till the day I die."
Shabir is known for his displays of affection on Instagram and often has many celebrities swooning over how romantic he is.
Fellow celebrities also took to social media to wish the couple well. Actor Sabeeka Imam reposted Shabir's birth announcement with a simple congratulations.
Actor Hira Mani posted a heartfelt message expressing her joy at hearing the news. "Mashallah I am so happy. Congratulations on having a daughter Sara and Falak, lots of love from me and Mani," she wrote. "Guys, may God protect both you, no all three of you, from all evil."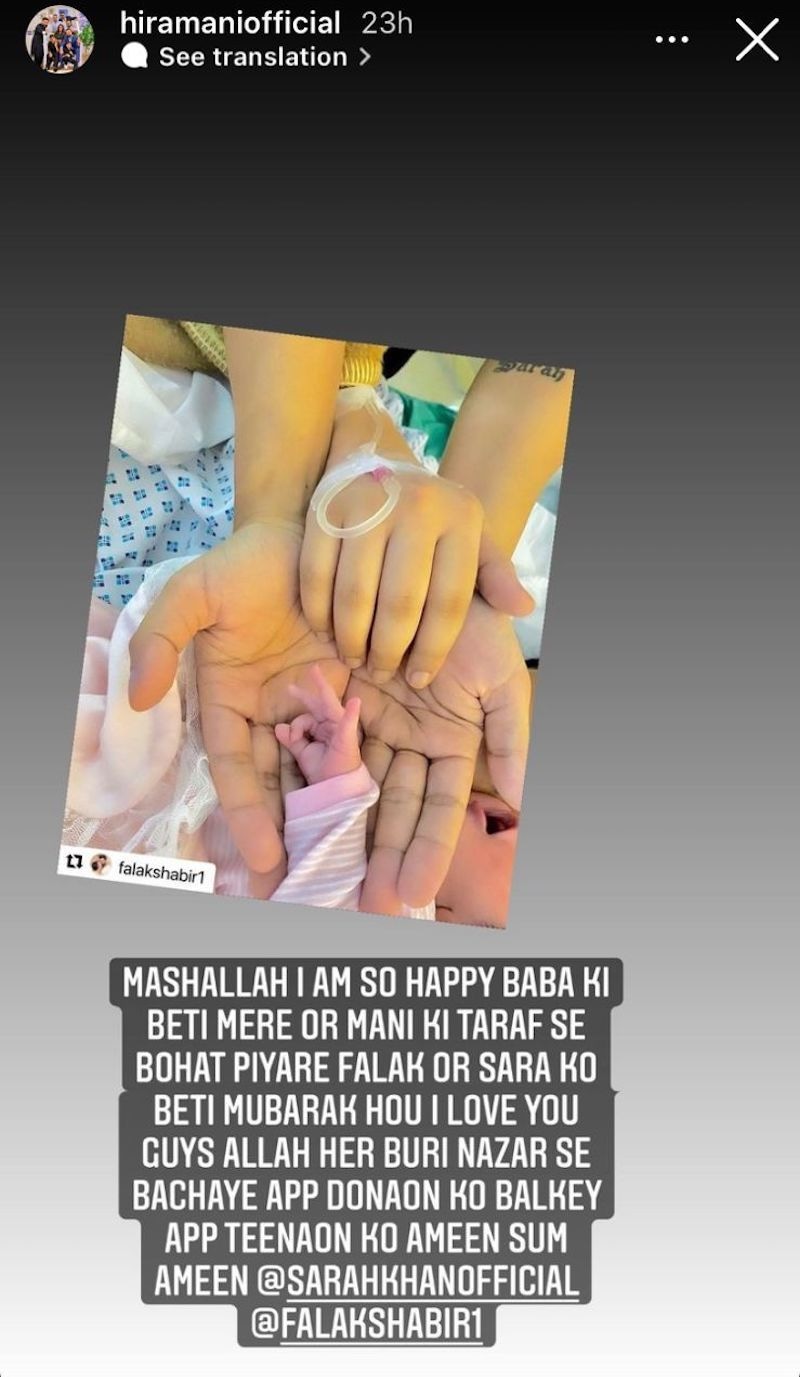 Cricketer Sidra Nawaz Bhatti sent her congratulations as well.
As did TV show host Nida Yasir. "Many, many congratulations on the arrival of your daughter, lovely Sara and loving Falak," she wrote.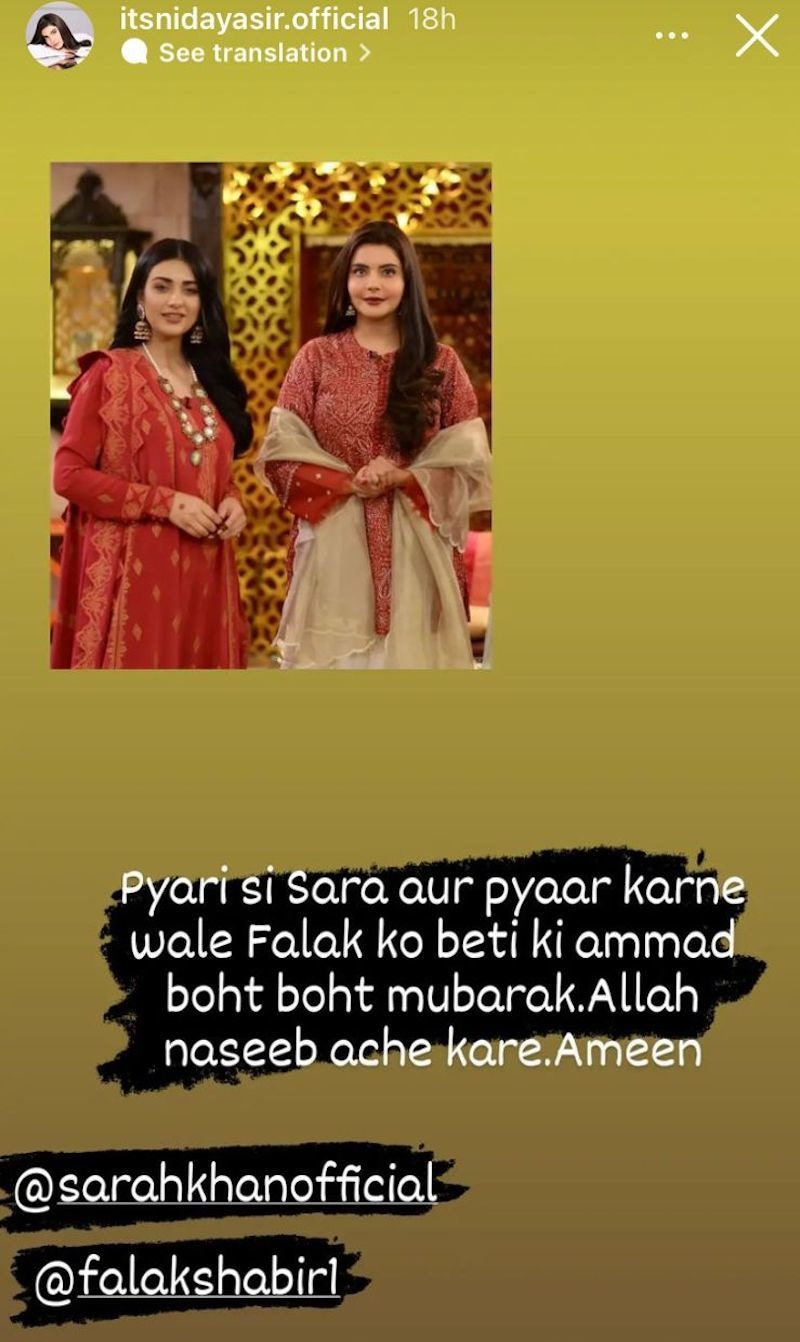 Actor Sanam Baloch sent blessings and congratulations the couple's way.
Several stars also commented on Falak's post announcing their daughter's birth.
The couple had announced their pregnancy in June and kept fans updated throughout with pictures and videos on social media.
Email