Blend fish egg oil and 20 din puranay lehsun ka paani ((garlic water fermented for 20 days)) and apply to hair. Sit in the sun for 6 hours right after.
Always heard relatives suggesting outrageous fixes for hair?
We know all girls have a story to tell about how their looks have often been discussed on dinner tables when families sit together and mope over how and which of the young girls haven't yet bagged a rishta.
Set as a comical family affair, Sunsilk Long and Healthy's film, Baal Baal Bach gaye, is all about debunking age-old myths and totkas to give new-age solutions for the modern-day hair problems of young girls.
Here are few elements from the film we absolutely adore - and relate to:
The protagonist is clumsy, cute and sick of everyone telling her what to do
Hard relate?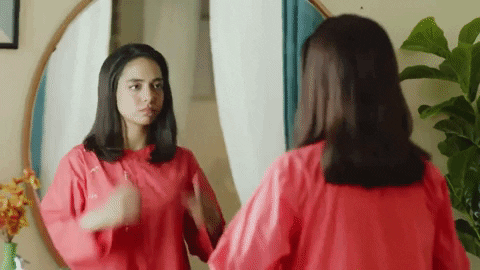 Sarah is as a young, confident girl who only wants to grow her hair long for herself, and - contrary to popular belief - not for external validation or the potential rishtas her family so earnestly regards as a woman's biggest achievement.
We feel, in a society like ours, long and healthy hair are seen to be one of the many factors promoted as beauty standards for the much-anticipated (read much dreaded) rishta hunt.
For starters, what we love about the film is that it has taken a fun and lively approach in conveying a fairly serious message, and in the process, outlined many stereotypes about long hair; that women with shorter hair tend to face challenges when looking for a match because of societal expectations and conditioning.
This point is highlighted when the Amtul's mother makes a big deal about her hair not growing, and calls an emergency meeting to find a fix; as if there aren't a truck load of other problems a desi woman has to deal with.
With a wise and comedic approach, the brand has taken a bold step in the right direction and the resulting message resonates well with us.
The storyline is centered around desi Gen-Z problems
Wo konsi cheez hai jo heads turn karwati hai? (what makes heads turn?)
For Gen-Z, it's definitely not physical beauty, and most definitely not the idea of beauty associated with long hair.
The film starts with a friend of Sarah's looking at her long hair, and feeling envious of it. She sees her long hair as unattainable and then finally gathers up the courage to ask Sarah how her hair is that long, while expressing frustration over slow growth.
Sarah then tells her friend about how she faced a similar problem once upon a time, and how her friends and family gathered to find a solution.
In the discussion, they highlight the importance of having long and healthy hair, as it helps in enhancing one's personality, finding potential rishta matches, and making heads turn. The younger generation of women present in the scene (the cousin and friend) are supportive of her, and so is eventually the rockstar dadi.
At the end, the friend (who has great hair) suggests Sunsilk as the solution as it contains biotin and helps grow your hair beautifully long and healthy.
Panicky ammi knows you don't care for your hair enough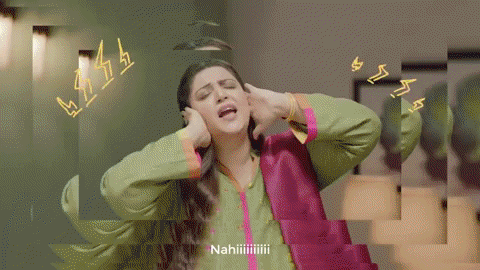 Much like Sarah, we know how hard it can get to make mums understand that our lives are different and a lot more fast-paced compared to their zamana (yesteryears).
Only naturally, Amtul's reel-mom isn't convinced, and has built cute little pie charts and graphs to explain to the family her disappointment in her daughter's hair.
Check out this super funny 'swag meter' from the film:
We say the characters in this film are enigmatic, yet remarkably true to life.
It's not just Sarah's ammi who is disappointed, the totka-queen khala also has her own set of grievances and a plethora of solutions to offer.
Amtul's khala is all in favor of desi totkas, that haven't ever proven to be efficient, and quite frankly, smell really bad.
There's also a confused cousin whose heart is in the right place, but she cannot exactly go against her mother who is bragging about her own daughter's long hair, making it sound like it's almost the only thing a woman is recognised in society for.
There's also the supportive friend who clearly sees Sarah's struggle, as she's being told how her lack of interest in the machli ke ando ka tail (fish egg oil) and 20 din puranay lehsun ka paani (garlic water fermented for 20 days) is why she doesn't have long hair.
Got to agree, we also let out a small ew! at that.
Desi conversations are incomplete without the melodramatic maa-baap kay armaan guilt-tripping the young
Similar to all the drama perpetuated by daily TV soaps, our parent's armaan (wishes) seem to have no end, and we just don't know how to deal anymore.
The film humorously shows how girls fall victim to innumerable societal pressures and unreal parental expectations, especially those that conform to beauty standards.
The wittiness continues when Sarah learns how her dramatic mother has included everyone in the family to discuss Sarah's personal hair issue, of course without her consent.
Rockstar dadi shuts down old-school notions and wants us to find new age solutions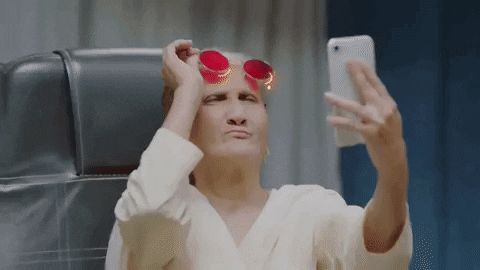 If we were to pick our favourite character from the film, it'd most definitely be rockstar dadi
She is cool. She's got her eye on everything that's trending. She knows all the right hashtags.
In the film, dadi is witness to the super confusing conversation on hair maintenance that Sarah is faced with at the hands of her family. And much to our relief, she takes a stand and shuts all stereotypical ideas down.
Maintaining a regular hair care routine is essential, but so many old school regimens can make one feel disgruntled. That's what cool dadi tells the ammi and khala in the film, and we're here for it.
Best part: The film makes it clear that a girl is always a girl's best friend
..and it just doesn't get any truer than that!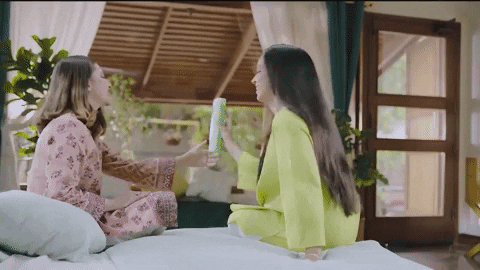 What we're absolutely in favour of is how the film accurately depicts the true essence of female friendships.
Don't we all run to our girl chat groups for problems nobody else on the planet can pull us out of?
In the film, Sarah's friend is seen clearly upset about her struggles and the family's discussion so she comes to her rescue, like any girl would do for another. We feel that bit alone paints just the right picture of what true sisterhood and friendship means to us women.
Wholesome in some parts and funny in others, this film points fingers at the pressures women experience in order to conform to the society's idea of beauty, and how they group together to help each other out.
Ever given ammi that look?
Always! If you ask us....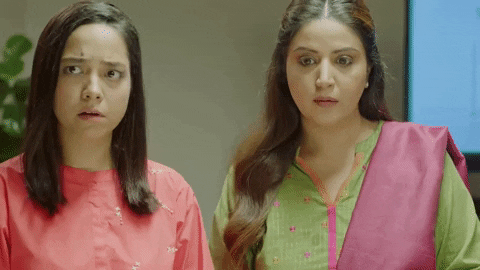 Sarah's reaction to all cliched, baseless totkay is exactly us at family dinner tables where everyone poses like a hair expert in their own right.
Like most of us, she's confused and exasperated as everyone jumps to experiment on her hair. It is only when she is offered a one-stop solution that she finds relief.
Watch how this funny family drives Sarah crazy with all their ideas on hair maintenance, and how she ends up defying all pressures, ultimately owning her hair in this entertaining film.
---
This content is produced in paid partnership with Sunsilk and is not associated with or necessarily reflective of the views of Images or Dawn.com.
Email