Set against Canada's picturesque landscape, the show will have star guests such as Ali Kazmi, Zaid Ali T, Qurram Hussain and more.
Kashmir Cooking Oil is bringing back its popular celebrity cooking series, Kashmir Khaana Kahani, this time with singer-actor Rup Magon as the host, and a bunch of our favourite stars.
The series' new chapter, Out in the Open, is filmed in the Canadian lakeside outdoors and features different guests experimenting with dishes in every episode.
In Pakistani culture, nothing compares to the power of food when it comes to bringing people together. It's a way for one to profess their love for family and friends, and nurture relationships — and that is what Kashmir Khaana Kahani aims to showcase.
Harnessing the power of food as being the ultimate tool to express oneself, Khaana Kahani was initiated to be an inclusive platform that encourages all sorts of people to bond with others through food.
Previously, when the world was bound to their homes because of the pandemic, Khaana Kahani brought its audiences a series of easy-to-cook original recipes right when people were savouring the joy of quarantine cooking.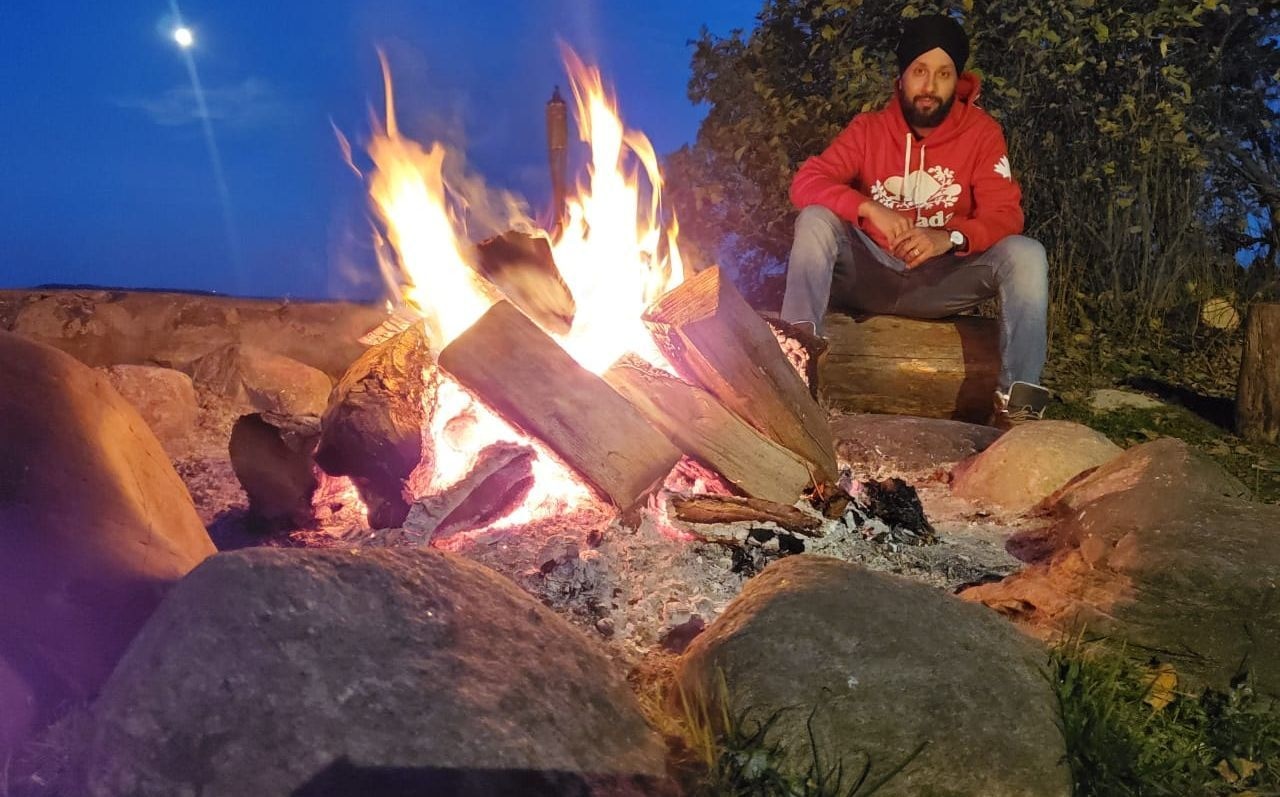 For its first chapter, Kashmir had partnered with Mashion and unearthed a series of heirloom recipes straight from the kitchens of some of Pakistan's biggest stars like Adnan Siddiqui and Mahira Khan.
These stars, whom the world best knew as accomplished actors, pleasantly surprised everyone with their impressive culinary skills as they shared some of their unique family recipes with the fans. As side dish, the celebrity chefs shared stories about food traditions that have been part of their families for generations.
This season, Khaana Kahani fans will be able to watch an interesting mix of TV stars cook their favourite Pakistani meals.
Shot against Canada's breathtaking landscape, the new chapter also bridges the gap between Pakistanis residing within the country and their counterparts living abroad, with their love for home food being a commonality.
"The phenomenal success of Kashmir Beats is testament to the fact that nothing brings fans and stars together like sharing a passion. Kashmir Khaana Kahani Out in the Open is our latest initiative, which aims to showcase a different side of some of our biggest stars as they showcase their culinary expertise," said Mian Shahzad Khalid, Director Marketing at Kashmir Cooking Oil.
And while there will be mouthwatering recipes and stunning backdrops galore, Out in the Open is more than just another cooking show.
With a sizzling kadhai set in the middle under the evening sky, every episode will feature a celebrity having a light-hearted conversation with Rup Magon about what it's like to stay connected to their culture through food and how it keeps the Pakistani community together no matter how far away they are from home.
Rup has been cooking for almost 20 years and has always taken a keen interest in not only learning new recipes, but also creating unique dishes of his own and teaching them to the world.
Never trained as a chef, he believes everyone should be able to make at least a few delicious dishes. "I'm not a trained chef, but I can definitely raise some eyebrows in the kitchen," said Rup.
To watch the show's latest episode, subscribe to Kashmir Cooking Oil's Youtube channel.
---
This content is a paid advertisement by Kashmir Cooking Oil and is not associated with or necessarily reflective of the views of Images and Dawn.com.
Email