The Flower Studio is an online flower and gift delivery service currently operating in Lahore, Karachi and Islamabad.
A bouquet of flowers, no matter the size or type, is bound to brighten anyone's day. We'd say nothing compares with the sentiment flowers convey.
The same stands true for The Flower Studio (TFS) which is a service that delivers a plethora of emotions. Bagged a promotion at work? A friend just gave birth to a baby? Celebrating an anniversary? The Flower Studio has got you sorted for every occasion.
Every order at The Flower Studio gets its own trip, and is packed with affection and lots of care.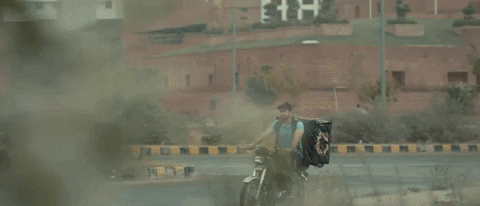 Top reasons why we love what this venture does
Though we barely ever need a reason to absolutely adore a service that works with flowers, here are some awesome aspects of the venture we'd like to discuss in particular.
The service is fully online, and their bouquets are a work of art
Truly committed to excellence, The Flower Studio pays special attention to each order that comes their way; from order confirmation to the actual delivery, the venture does it all to ensure the customer experience is nothing less than flawless.
The platform allows customers to pick different styles of bouquets, select customised boxes, beautiful vases, or simply go old-school and get them hand tied.
What's more, you ask?
The company offers impeccable customer service by keeping clients in the loop at every stage of the order through dedicated WhatsApp support; customers are sent a confirmation once the order is placed and informed when the order is delivered along with actual photos of the process.
Zainab Irfan, the company's manager leading the client relationship team, says, "The business is built on the principles of delivering excellent products that look similar or even better than the pictures advertised on the website. That for us is top level customer service and honesty."
The platform is safe and reliable for overseas shoppers
With e-commerce frauds rampant in our country, shoppers in Pakistan and abroad hesitate in placing little trust in local vendors online.
However, The Flower Studio delivers on all promises; the platform promises that all gifts and flower arrangements are as per product description shown online, and customers are delivered exactly what they are shown.
"A flower arrangement that mentions 10 stems of imported roses may well have 11 or more stems but never 9, there are strict controls to ensure that," assures Zainab. "We strongly believe that honesty is indeed the best policy, and, without a hint of doubt, that is the key to our success. Our customer reviews are testament of that."
In addition, the brand offers safe and secure payment methods so flowers or gifts can be sent to anyone within Pakistan with ease.
Quality control is ensured through in-house operation
The Flower Studio does not outsource any of its operations, and thus enjoys full control over quality.
Everything is done in-house with a designated team of florists and designers who prepare gifts and flower arrangements, along with a trained delivery team, which ensures deliveries are seamless.
The venture has also been practising complete Covid-19 SOPs, and are currently working on a contactless drop-off service too.
While talking about plans for the future, Zainab shared, "At the moment, we have offices in Lahore, Karachi and Islamabad and are offering free delivery in these cities. We have plans to expand in the near future."
Check out this beautiful video:
To place orders, head over to their official website.
---
This content is produced in paid partnership with The Flower Studio and is not associated with or reflective of the views of Images or DAWN.com.