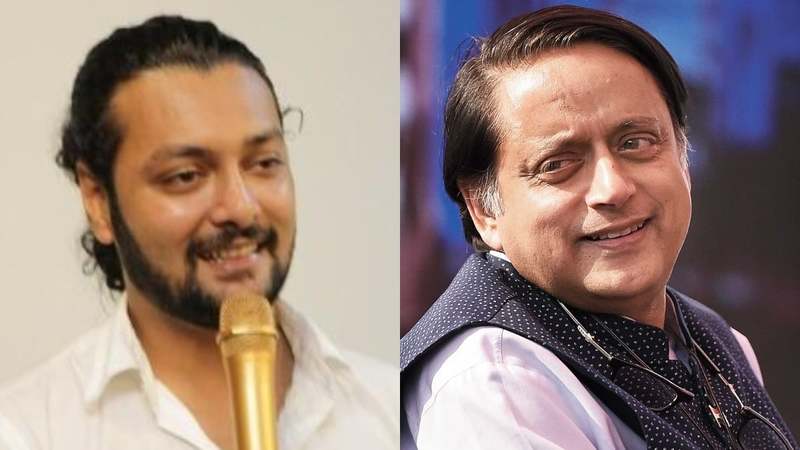 Comedian Akbar Chaudhry's mimicries are so funny that even his subjects find hilarious! Indian politician Shashi Tharoor is a fan and has a request for the Pakistani comic.
After being a total sport and enjoying being the butt of Chaudhry's jokes in a video uploaded on February 25, he has asked the comedian to perform his next skit on Prime Minister Imran Khan.
"Next one on Imran Khan please!?" he posted on Twitter.
In the video, Chaudhry pokes fun at the politician by demonstrating how his followers too can "speak English like Shashi Tharoor".
He then demonstrates three steps — making a milkshake out of an Oxford dictionary and drinking it, injecting one of the man's interviews in his veins, and later crushing the pages of the dictionary and snorting them.
Akbar told Geo TV that his Indian friends say his video has been circulating in WhatsApp groups in the country and giving our neighbours a couple of laughs.
His subject matter is impeccable — Tharoor is well known in India for his verbiage that often leaves people scratching their heads. His Twitter is a goldmine for people wanting to learn big, often unusable, words.
And the list goes on. Who else do you think Chaudhry should mimic?
Email