With their latest campaign, Kashmir Cooking Oil is stepping away from the conventional industry norm of food consumption and cooking shots, creating an emotional ride through stellar storytelling and a warm message.
The brand has come up with a beautifully narrated story that celebrates our traditions and the sense of togetherness in a desi household.
Why Bara Ghar?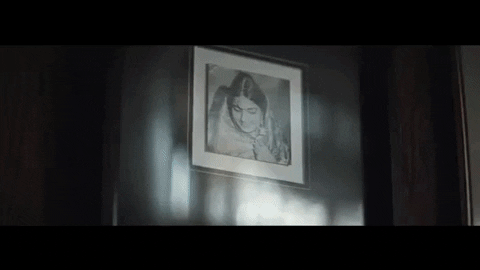 As a brand, Kashmir has been witnessing our society's true values and traditions since 1962.
Contrary to conventional storylines that revolve around the idea of marriage, with couples spiraling around loaded dinner spreads or the kitchen, this TVC touches on the very real concept of what should be called a'Bara Ghar' (big home).
Protagonist of the story, Manzar Sehbai, has beautifully narrated the powerful message that tells us why it is important to not break old traditions and values, and connect them to the future instead.
By using the metaphor bara ghar (big home) in the TVC, the story narrates how the family home is the origin of our traditional values, and how it is essential that these values continue to pass from one generation to the next.
As families move out of their ancestral homes, our traditions don't get left behind; instead, they are then moved to the new home.
Our desi households always serve the elders first, are generous to those to come to our doorstep for help, share meals with neighbors, come together as family for different meals, and do much more to spread love and kindness all around.
Such are the values celebrated and portrayed in Kashmir Cooking oil's heartwarming TVC.
Kashmir Cooking oil wants us to preserve our wholesome values and traditions
Director Marketing, Mian Shahzad Khalid, talks about the concept of the TVC and says, "The main idea of the campaign was to take those traditions and values forward that are associated with your ancestral home. We want to build a connection of these important values with the newer generation, along with the heritage of the brand. Human emotions dominate the TVC through which we have tried to give our viewers a taste of their own home."
Kashmir is a brand that not only empower its consumers to express themselves through food, but also reminds them of the rich history we own; Kashmir is talking about its own heritage by highlighting the best of our traditional values, one that is passed through generations.
Watch full TVC here:
---
This content is a paid advertisement by Kashmir Cooking Oil and is not associated with or necessarily reflective of the views of Images or Dawn.com.
Email