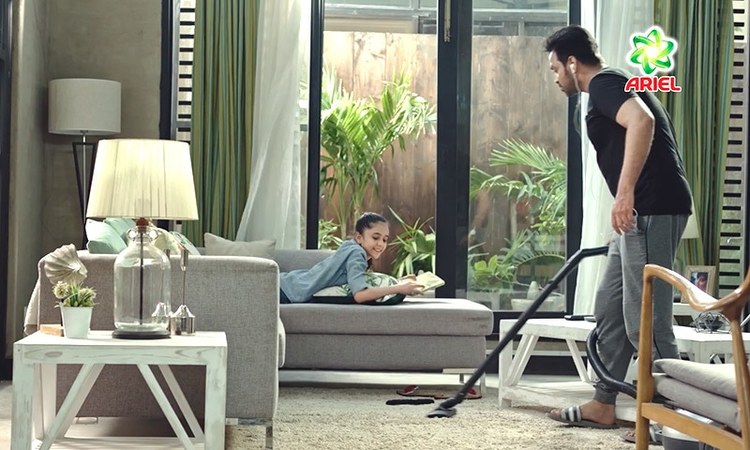 The ongoing pandemic has taught the world the secrets of managing work from home, but how many of us actually took part in working for our homes?
Ariel's recent campaign #ArielWorkForHome, under the umbrella of #ShareTheLoad, gives a very important message: sharing household chores and working for the home is everyone's equal responsibility.
The campaign also breaks the stigma that taking care of the house is only a woman's job.
To get people more involved in actively working for home and have fun while doing it, Ariel Pakistan sent a mysterious, locked #GreenBox to popular celebs and influencers.
After much frenzy, the box was finally opened via a QR code and revealed the items locked inside: chocolates, goodies and a set of 6 household challenges to complete - each with a twist.
The first challenge was folding laundry, but with your partner's hand tied to yours.
Some have already attempted the challenge, and we're loving the videos.
Iqra and Yasir folded took laundry folding to the extreme
We feel the struggle guys, but yay to doing chores together!
Newly weds Sara and Falak also attempted the challenge
Take notes, guys. The couple who folds together, stays together.
It looks like there are more challenges coming soon, and we're looking forward to doing some ourselves too!
If you also want to take a part in Ariel's newfound campaign and perform their challenges, follow @ariel.pakistan on Instagram and the hashtag #ArielWorkForHome.
---
This content is a paid advertisement by Ariel Pakistan and is not associated with or necessarily reflective of the views of Images and Dawn.com and its editorial staff.
Email