"Tum kerti hi kya ho" (What do you even do?)
"Roti gol bana leti ho?" (Can you make round roti?)
Would you agree if we said our society carries a pretty standard set of ideas on how men and women are expected to behave, groom, present and dress themselves?
Same is the case of how brands tell us advertising stories.
We feel most of these stories seek support from social constructs that tend to limit women's potential to their households, particularly the kitchen.
We recently came across Shan foods' latest TVC that overtly condemned gender roles, and we're here to discuss few of our key observations about the story.
Let's go:
1. The TVC does not overtly show a hyperfeminine woman swooning over kitchen duties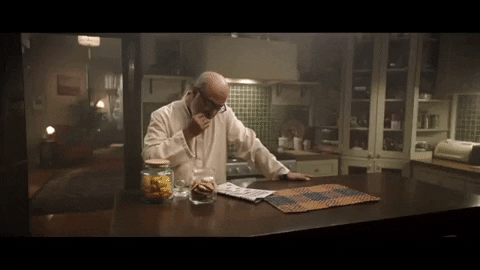 This one's definitely a first for us.
In a fresh attempt to reverse the traditional cycle of women selling products targeted towards women buyers, this story opens with a man standing in the heart of the kitchen with the woman stepping in later.
2. The male character cooks, lays the table and even leads the woman to the food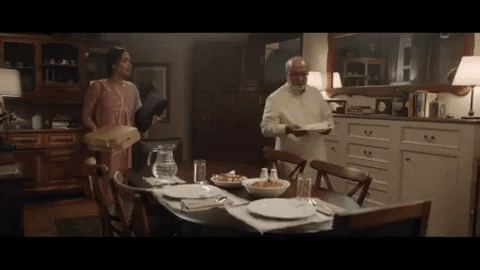 For the most part, there's no woman doing the dishes, laying the food, tidying up the table cloth etc.
This one is a welcome break from the run-of-the-mill stories that clutter our screens on a daily basis.
3. The daughter's guilt is pretty relatable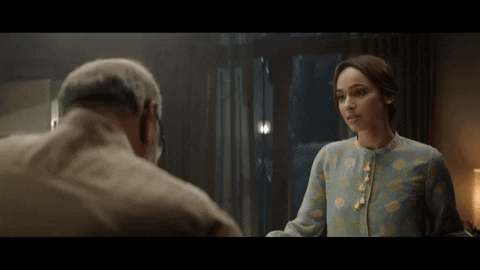 We'd have to admit, being desi women we feel the guilt of not being able to help with household chores is real, especially because we've been conditioned to always feel like we are meant to be the torch bearers of all household duties.
4. The man of the story doesn't just parrot what he's been told by society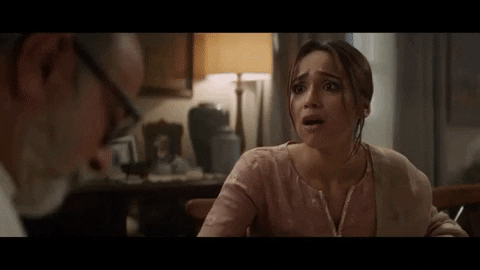 Unlike most dads we've seen on TV, this one doesn't just tell the daughter to get home early so she's able to take over all operations of the household.
Instead he reminisces her mother's words and says, 'khana pakana sirf tumhara kaam nahi hai' (it's not just your duty to cook).
Watch full story here:
Where does the brand connect to the storyline?
In a bid to empower women, Shan Foods has launched their 'recipe mixes' that aim to simplify the lives of women who perform kitchen duties and seek traditional, authentic taste.
While in general the product is targeted towards women who don't want to compromise on taste, we feel it can help empower everyone at home by helping them fix meals for themselves as well as the household within minutes.
In short, we feel the campaign is premised on the idea of acknowledging and celebrating a woman's capabilities beyond the role of a cook.
Why are such advances in advertising absolutely essential?
Repeat after us: belittling a woman's contribution to the society is so not 2020, belittling anybody's contribution to society is not 2020.
Today's world is done compartmentalising genders and their public and private roles. We're done taking lessons on the way we're expected to dress, think, speak and present ourselves.
And if brands are bent to make some space in our heads and hearts, they've got to understand and acknowledge this idea.
---
This content is produced in paid partnership with Shan Foods.
Email