Let's admit, there isn't much we can do about the texture of our hair but we sure can do tons to have it appear fuller.
If you're like us, you're probably always looking for quicker ways to have your fine hair look fuller and thicker without spending truck loads of money on salon treatments and fancy tools.
We've compiled a list of things we do to instantly change how our hair looks.
Here's it:
1. Use a shampoo meant to amp up volume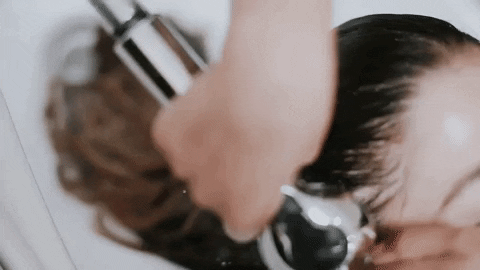 This one's a total no-brainer.
We've spent quite many hours swinging from one aisle to another to find shampoos that work the right moisture, volume and fullness into our hair.
Pick the one you feel would befit your hair texture and wash schedule, and stick to it. Changing shampoos every now and then isn't really a good idea if you're looking to change how your hair feels and looks in the longer run.
If your hair is way too fine, you might want to skip the conditioner all together as it tends to weigh the shaft down, making hair fall flat.
2. Switch your part. Always.
Leaving fine hair to build a habit of laying on one side of the head is a bad idea.
To have your hair look fuller, keep your part guessing which style you'll have it carry each day.
3. Brush hair bottom up or backcomb to lift roots instantly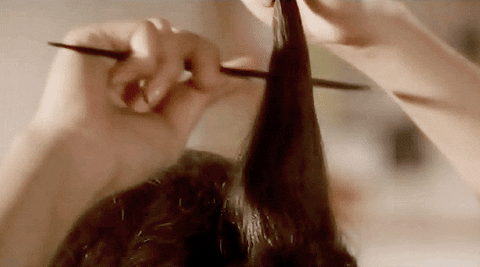 We've already heard our favourite stylists saying combing/brushing hair from the root to tip adds an instant lift to hair. Haven't we?
To add to that, spritz some dry shampoo which will help soak up oil from the scalp and have the roots stay lifted for just a bit longer.
Backcombing can also make a world of a difference in hiding fine-haired or bald-looking scalps.
4. Conceal bald spots or areas with lesser hair
Diffusing tiny particles directly on the hair shaft, fiber-based products are best known for their ability to instantly - and temporarily - cover bald spots and fine hair.
Olivia's Instant Hair Magic is a Keratin fiber-based hair product that binds tiny keratin fibers by evenly dispersing them, and clings with hair to make them look thicker and fuller in just 30 seconds.
Here is how it can be used:
Hold the pack at 45-degrees with a 6-inch distance from the head and apply to dry hair.
Pack on all over your head, particularly focusing on problem areas.
Pat properly so it stays.
Best part: the product will stay put until you wash your hair, so no need of worrying about your hair suddenly losing all the fullness halfway through the day.
While temporary solutions to bald spots and fine hair are spread across all markets, it is key to identify underlying issues that cause excessive hairfall.
Nutritional deficiencies, genetics, hormonal changes, stress and side effects of medication are some of the most commonly reported problems people associate with hair loss.
---
This content is a paid advertisement by Olivia Pakistan and is not associated with or necessarily reflective of the views of Images or Dawn.com.
Email