Like every year, Packages Mall pulled off a one-of-its-kind celebration in Lahore to welcome the new year.
The festival featured myriads of fun activities, including live concerts and loads of discounts with many celebs in attendance.
Here is why we think Packages Mall is the place to be this winter:
1. Rahat Fateh Ali Khan and Ali Sethi performed our favourite tunes
Scores of shoppers stayed back to enjoy the amazing performances by the iconic musicians; Rahat Fateh Ali Khan on 21st December followed by Ali Sethi on 27th December.
2. Tons of discounts awaited eager shoppers
Truth be told, we all love shopping.
And when it comes to our favourite brands offering crazy discounts with exciting prizes, we certainly go all out.
With loads of national and international brands to pick from, we burned quite some holes in our pockets at the Packages Mall this sale season.
3. We witnessed the biggest giveaway of the season: BMW X-1
From free tickets to Rahat Fateh Ali Khan and Ali Sethi's concert to a grand BMW X-1, a lot of exciting prizes were up for grabs at the Packages Mall.
The festival also hosted grand lucky draws every day with our favorite entertainer Ahmed Ali Butt.
4. Fun activities kept shoppers entertained
From exciting dances on Michael Jackson's tunes to live mannequin and band performances, there were a ton of activities that kept everyone glued to the activity arena.
5. The mall officially launched its magazine and app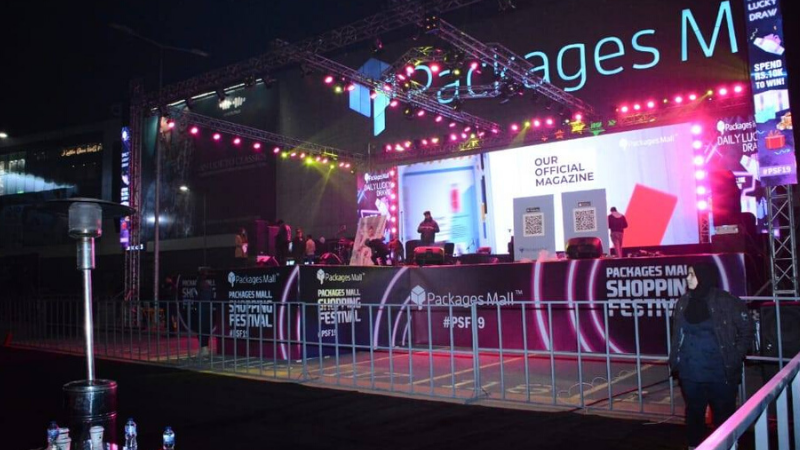 The #PSF19 fest also proved to be a fitting occasion for the launch of a magazine and app by Packages mall.
The magazine will share important updates on mall happenings, shopping discounts, fun activities etc in store for fans of shopping and Packages Mall.
Here's a more detailed look at all that happened:
Find out more about all that's happening now at the Mall by visiting the hashtag #PSF19 or their official Facebook page.
---
This content is a paid advertisement by Packages Mall and is not associated with or necessarily reflective of the views of Images or Dawn.com.
Email