If there's anything we absolutely love about winters, it's the warmth of our favourite food.
With our days cut short by the dry, cold spell and early sunsets, we're only staying in bed post work these days with yum snacks to keep us company.
Here are some of our favourite quick snack recipes that we feel are perfect companions to a hot cup of chai:
Pea and sweet corn fritters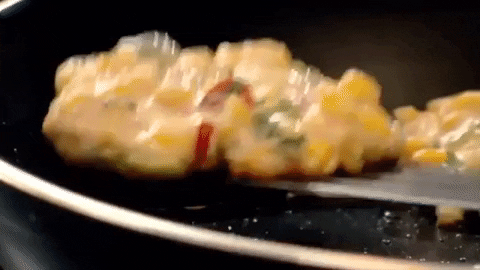 What you need:
Plain flour, 1 cup
Baking powder, 1 tsp
Egg, 1
Milk, 1/2 cup
Fresh n Freeze peas, 1/4 cup
Fresh n Freeze sweet corn, 1/4 cup
Spring onions, about 2 tbsp chopped
What to do:
Sieve flour and baking powder into a large bowl. Add egg and milk, and mix well.
Next, add the peas, sweet corn and spring onions, and mix again.
The batter for fritters is ready.
Now pour a spoonful of the batter in a medium-heated pan. Let brown and repeat for each fritter.
Serve hot with greek yogurt or creme fraiche!
Chinese spring rolls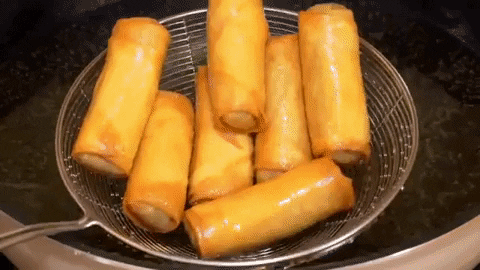 What you need:
Shredded, boneless chicken, 1 cup
Chopped cabbage, half cup
Fresh n Freeze Aaloo, Matar, Gajjar (potato, peas and carrot) Mix,1 bag
Salt and pepper to taste
Oil for frying
What to do:
Toss the potato, pea and carrot mix with chopped cabbage in a wok and stir fry for a few quick minutes.
Cook the chicken in a separate pan with black pepper and salt.
Mix the two together on low heat until done.
Fill the mixture in roll wrappers and secure the corners.
Fry until golden brown.
Serve hot with tomato ketchup or your favourite dip.
Mango chutney to go with parathas
What you need:
For chutney
Sugar, half a cup
Distilled white vinegar, 6 tbsp
Fresh n Freeze mangoes , 1 cup
Onion, chopped half a medium-sized bulb
Golden raisins, 1/4 cup
Chopped ginger, 1/6 cup
Minced garlic clove, 2 tbsp
Mustard seeds, whole, 1/2 tsp
Red chili pepper flakes, 1/2 tsp
For parathas:
Wheat flour, 2 cups
Oil (for kneading), 2 tsp
Water, 3/4 cup
Salt, 1/4
Oil/Ghee, 2 tbsp
What to do:
For the syrup: Combine sugar and vinegar in a 6-quart pot; bring to a quick boil and stir until sugar dissolves.
Add remaining ingredients and simmer uncovered; wait until it's thick and syrupy (should take about 45 minutes to 1 hour).
Keep stirring until done.
For parathas: Mix flour, oil and salt in a mixing bowl and knead the mixture until it turns into a non-sticky dough.
Separate in small balls and flatten with a rolling pin.
Drizzle oil/ghee on both sides of the paratha and cook until golden brown and crispy.
Serve some chutney with paratha and store the remaining in clean jars leaving some headspace.
Here's why we recommend Fresh n Freeze
1. These preserve the natural goodness of fruits and vegetables
The brand promises chemical and preservative-free produce which is instantly frozen using IQF (Individually Quick Freeze) technology.
The products are picked at the peak of their freshness, washed, cleaned and cut before being instantly frozen so their nutrients are preserved.
2. These are quick and convenient solutions for us in the kitchen
The products exempt us from daily grocery duties which is a welcome change for busy-bees like us.
Best part, these are washed, peeled, cut and ready to use, which means they can be tossed directly into the cooking pan, minus the hassle of defrosting.
3. Our favourite seasonal veggies and fruits are available all year round
Who wouldn't want to have mangoes with cream for dessert on a cold winter weekend?
We're buying most of our seasonal faves - think mangoes and strawberries - all year round with Fresh n Freeze.
To find out more about the products, head over to their official page here.
---
This content is produced in paid partnership with Fresh n Freeze and is not associated with or necessarily reflective of the views of Images and Dawn.com
Email