Sidra Ehsan Talpur had her first solo fashion show in Hyderabad and she paid homage to her roots.
The show, dubbed The Legacy of Talpur, showcased her Shahadadaani Couture collection which is based on the art, culture and fashion of the Talpur Emperors of Sindh.
Models walked the ramp with ensembles, jewellery and even swords inspired by the Talpur Emperors and that too in Talpur's Palace.
About the show, the designer said, "My dresses are all about the inspirations I found at the haveli. Each dress is inspired by an antique present there. Behind every look, there is a story. We spent six months working on that inspiration and story to create each dress."
Talpur didn't stop at the ensembles, but paid attention to each detail in the show, especially the music.
"The music that will play during the show is based on Persian poetry that helped me create these designs," said Sidra. "There was one particular poem that resonated with me. I loved it so much I had it changed to a song for this."
Numerous celebs also took part in the show, such as Fahad Mirza...
And Nadia Hussain.
Ghana Ali was also there.
Along with Yasir Hussain
Clearly, the show was a success!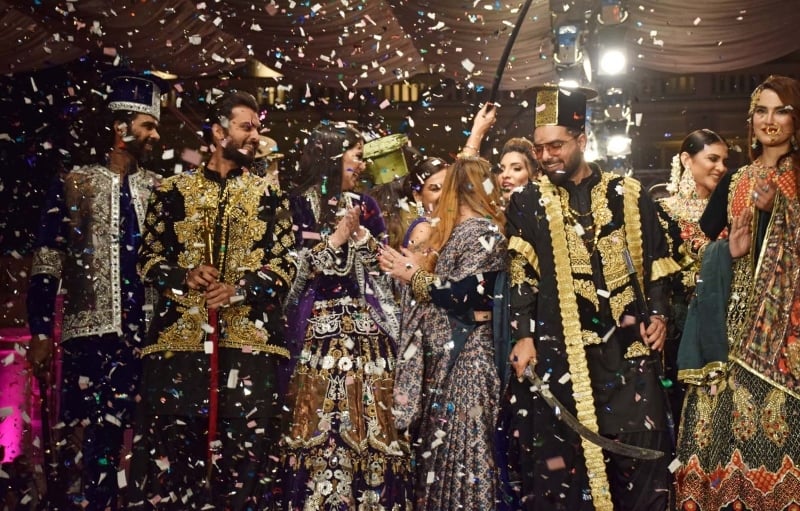 Email