Minal Khan and Danish Ali came together for episode 2 of Shan Kitchen's cook-off that is a fun show bringing together our favourite celebs to have them cook some of Pakistan's most celebrated desi foods.
Campaigning to present real stories of real people creating real taste, Shan Kitchen is brewing a unique experience for its audiences and fans to enjoy, and we're keeping an eye on it all.
For each episode, Shan Kitchen picks a celebrity duo that invents a recipe using Shan products and tells us things we've never known about their life - and cooking skills - before.
The show kicked off with episode 1 starring Sohai Ali Abro and Khalid Malik.
Highlights of episode 2
Each episode opens with two celebs in conversation with each other; each reveals interesting bits about their lives, highlighting memories and associations with their favourite food on the way.
For episode 2, the show roped in our favourite stand-up comedian Danish Ali and TV actor Minal Khan. While Danish tried his luck at Chicken White Qorma, Minal came across as a complete Chicken Karhai virtuoso.
Once all the cooking got half done, the episode introduced a mystery box to - literally - spice things up.
Here's how: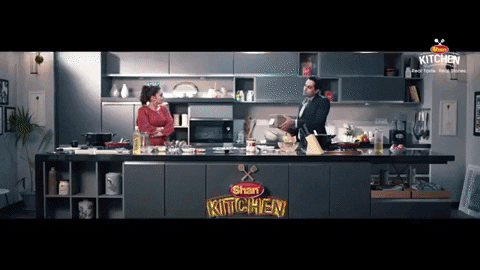 Both celebs were asked to select an ingredient for each other's recipe; Minal chose butter for Danish, but Danish in return made a rather odd pick.
Check it out: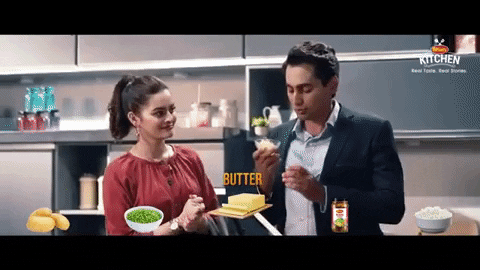 What followed the celebs' witty fight was an interesting competition where both had to cook their meal using the tools and masala provided to them.
While Danish indicated that he's pretty good at cooking, what happened in Shan Kitchen proved just the opposite.
Here's what we laughed the most at: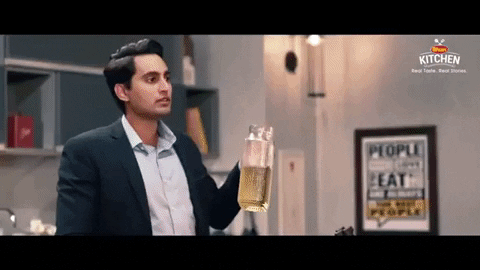 Minal, on the other hand, approached her counter with the confidence of a professional cook, and got her recipe sorted in nearly half the time.
Look at that speed: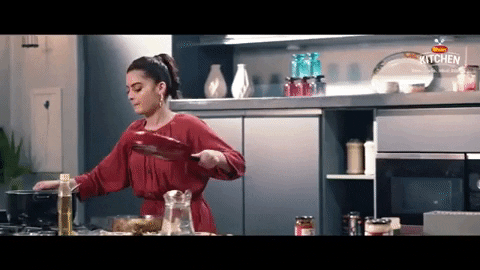 Here's what their curries looked like at the end of the show:
We've got to admit we're pretty wooed by the concept of digital shows airing the lighter side of celebrity lifestyles these days.
With shows like Shan Kitchen broadcasting interesting episodes every now and then on the internet, we know we're getting a step closer to knowing our celebs better, understanding that they go through the same struggles - in the kitchen and otherwise - as us.
For more updates on what stirs and brews in Shan kitchen next, keep an eye on their official Youtube channel.
---
This content is produced in paid partnership with Shan foods and is not associated with or necessarily reflective of the views of Images or Dawn.com
Email