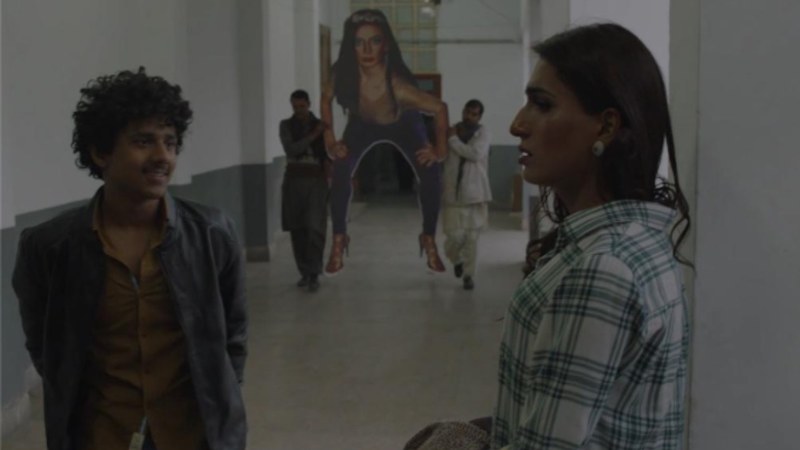 Pakistani filmmaker Saim Sadiq's masterpiece Darling has made it to the esteemed Venice Film Festival, the world's oldest film festival.
With the City of Gardens as its backdrop, Darling is set in a dance theater in Lahore and unravels the story of a young boy and a trans girl. Breaking conventional heteronormative narratives, Darling highlights experiences that often go unheard.
Sadiq's film is the first ever Pakistani film to make the cut for one of the Big Three film festivals: Cannes, Berlin and Venice. Darling's cast includes upcoming actress Mehar Bano and Nadia Afgan of Suno Chanda.
The main leads are Shani, played by Abdullah Malik, and Alina, played by Alina, a trans girl from Lahore who makes her acting debut with this film.
The director, Saim Sadiq, is a 28 year-old filmmaker from Lahore and a graduate student enrolled at Columbia University in New York. Mahak Jiwani and Nadia Afgan are the film's producers, with Fahad Nabi and Jasmin Tennuci co-producing. Producer of Cake and Laal Kabootar, Mo Azmi, is the director of photography.
What is particularly commendable about Sadiq's project is that it is truly representational.
In the past, we have seen projects where individuals belonging to privileged groups have played and represented experiences of disenfranchised groups, hoping to give them a voice.
But if anything, this overshadows the narrative of the marginalised and muffles their voices which are rarely being heard.
With Shani being played by Abdullah Malik, and Alina being played by Alina, a trans girl from Lahore, the mic is ACTUALLY being passed to those at the margins and we could not be happier.
Darling will premiere in Venice in September 2019.
Email