Foodpanda is making every biryani lover's dream come true with an exclusive 50% off on their official 'Biryani Day'
Nothing brings desis together like cricket, chai and biryani.
From funerals to weddings and everything in between, Pakistanis are serious about their biryani and the dish is an inevitable part of the menu.
Interestingly enough, there are as many types of biryani lovers as biryanis themselves. We bet you have at least one of these in your life too:
No biryani without aloo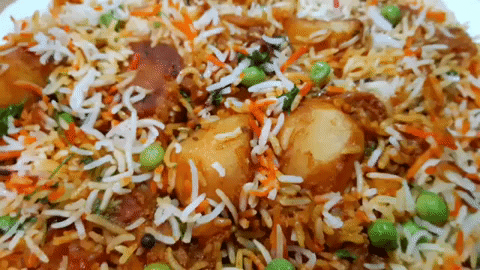 This ardent, aloo wali biryani lover is convinced it's not biryani without aloo and will fight you if you feel otherwise. They believe both aloo and boti go hand in hand (quite literally) and would never settle for anything (potato)less.
Fridays are biryani day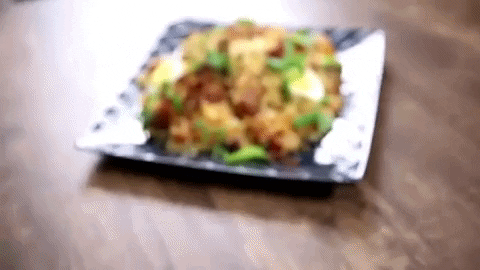 This biryani aficionado believes in building up the excitement the entire week before finally indulging into a steaming plate of biryani on Friday, Pakistanis' self-proclaimed Biryani day.
Not that they would mind having biryani the whole week.
Biryani 24/7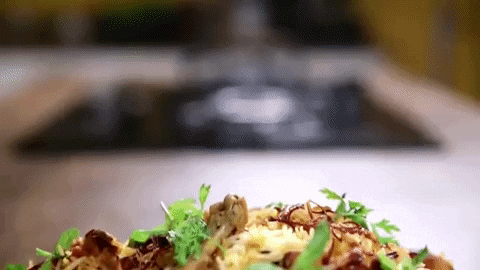 Which brings us to our next type of biryani enthusiast - the never-say-never-to-biryani kind.
This person has no control over their biryani hunger and would binge-eat it 24/7, 30 days a month. He/she would settle at biryani for breakfast, lunch, dinner AND also for snack breaks in between.
The real biryani devotee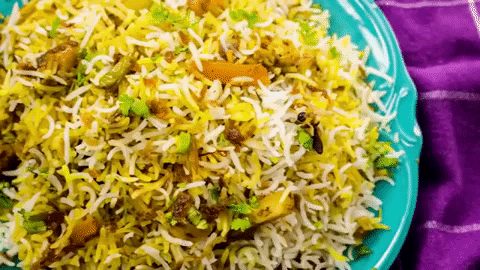 This type is a biryani connoisseur; they have tried all types of biryanis out there and have strong opinions about each of them. They can tell good biryanis from average ones and have a very set formula of what a biryani should and should not be.
They can argue for hours about the best biryani place in the city, have travelled to Gwadar to Gujrat and tried biryani at every stop, and their entire Instagram feed pays homage to biryani.
Also, this person is a Karachiite, because can you even find biryani in Lahore? P.S. shots fired
Gimme green biryani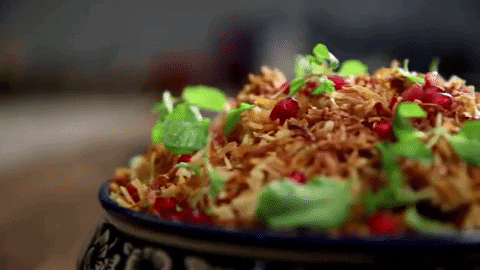 After their recent trip to Europe, this meat-lover may have gone vegan but biryani is still their best bro. They will tell you about this veggie biryani recipe, or even a keto version which everyone loved at their last Sunday brunch. No matter how much biryani they eat, they always stay thin and are the subject of envy at the office.
They are the real MVPs of the biryani world for they love (the rice dish) too fully and get so little in return.
On that note, here's some good news for all biryani lovers
Whichever group your loyalties lie with, foodpanda has got good news for all - the online food delivery platform is declaring the last Friday of every July as the official Biryani day (which happens to be tomorrow, JBTW!)
To celebrate this day, foodpanda is offering an exclusive discount to biryani lovers around the nation. Use the code 'Biryani Day' when you order via the foodpanda app and get up to 50% off on all your biryani orders, whether it is from your neighbourhood dhaaba or the best restaurants in the city.
Two biryanis in the price of one? Yes, please! Order yours here.
---
This content is produced in paid partnership with foodpanda and is not associated with or necessarily reflective of the views of Images and Dawn.com and its editorial staff.