"It's an honour to represent Pakistan amongst 50+ countries at this event," says the captain of the football team
Hajra Khan, the captain of the Pakistani football team, is a rising star as she has managed to achieve 3 football-related Guinness world records in the past year.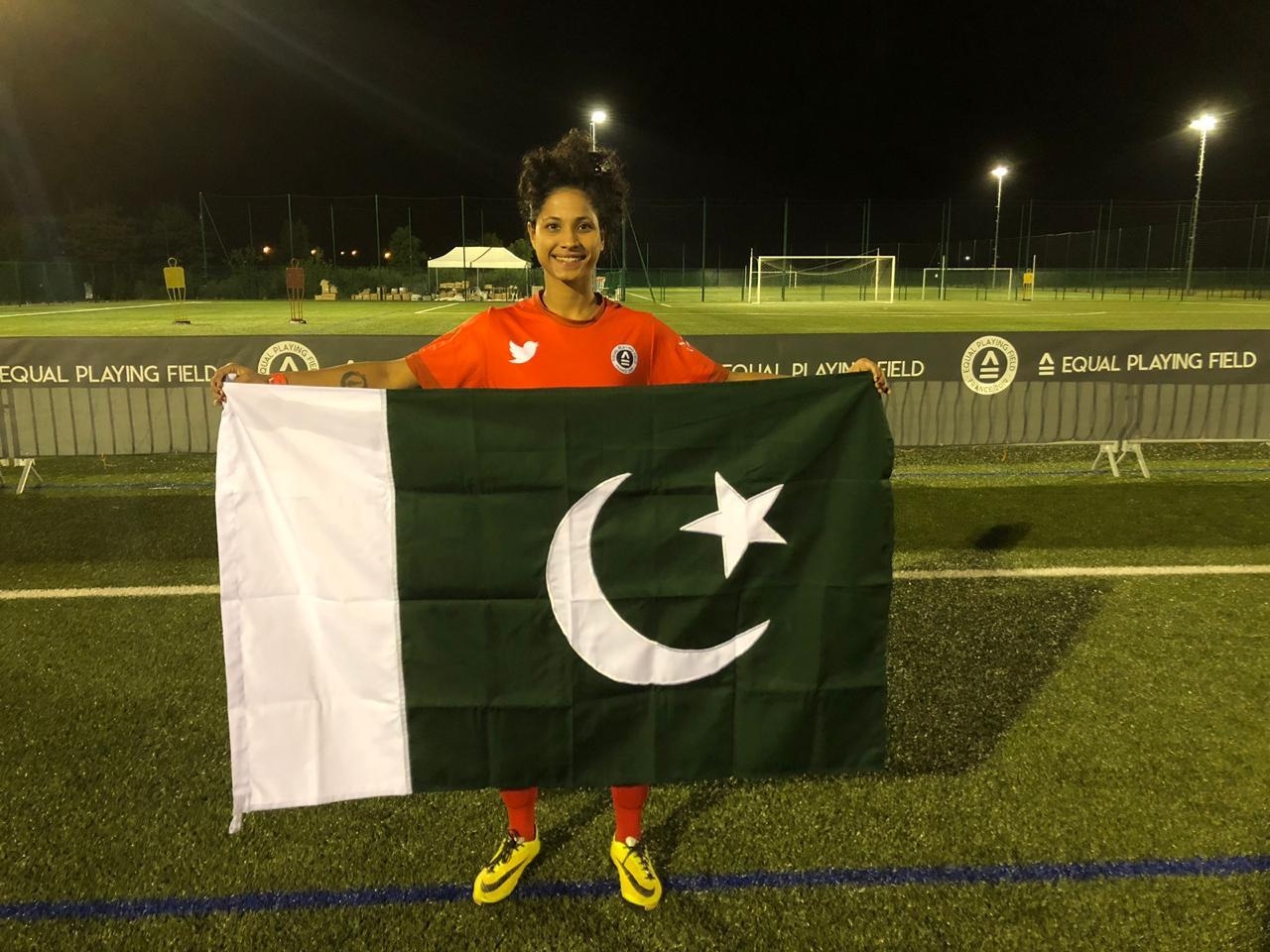 While Pakistan's male football team has failed to garner attention, Khan has been internationally acclaimed for being a rising athlete as she's played for Equal Playing Field to explore new horizons, and smash records for female athletes.
Equal Playing Field (EPF) is a grassroots, non-profit initiative to challenge gender inequality in sport and to promote sports development for girls and women globally, especially in marginalised country contexts.
Speaking to Images, Khan revealed "It is an honour to represent Pakistan amongst 50+ countries at this event. But the message I aim to send out with these world records and achievements is far deeper - it is to get the next generation of girls to come out and play without any hesitance and resistance where they will not have to worry about their rights or inequality".
Last year, Hajra Khan managed to set the world record for playing in a football match at the lowest altitude in the history of the game at the Dead Sea in Jordan. This was not the end to Hajra's success story though as she went on to set two more world records this year in Lyon, France.
Earlier this time around, she participated in the world's longest football match that lasted for three and a half hours consecutively where she managed to score 4 goals by herself.
Hajra wrote "Super exhausted but what a great experience! Proud of myself for lasting that long after 11 hrs of travel no sleep".
This wasn't it for Hajra though as she also managed to play in an inclusive match which involved over 51 nationalities whilst the previous world record was held by a match that involved 30 nationalities. That makes it 3 Guinness world records for this Pakistani powerhouse.
It's upsetting that there are female athletes like Hajra who fail to garner as much attention as their male counterparts who barely reach the same heights as Hajra has managed to.
But oh well, there's no denying that the footballer serves as a role model for other women around the world who hope to defy the shackles of patriarchy in the hopes of pursuing their dreams.