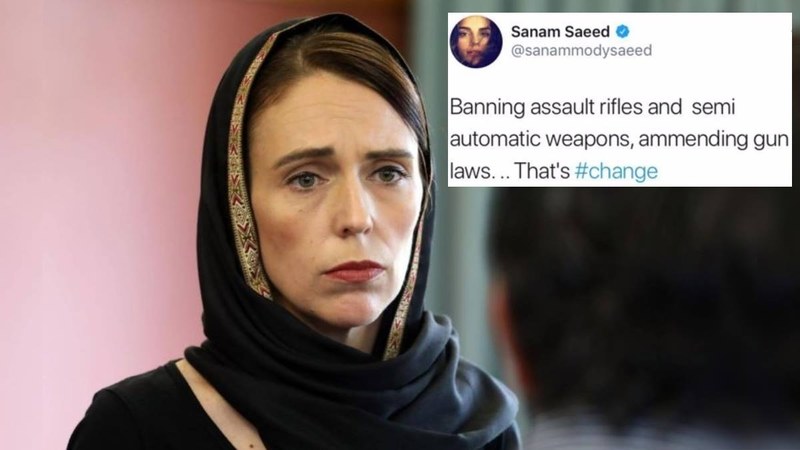 While no head of state should have to demonstrate their mettle in such circumstances, Jacinda Ardern has proven to be a true leader following the heinous Christchurch mosque attacks.
A "right-wing extremist" armed with semi-automatic weapons rampaged through two mosques in the quiet New Zealand city of Christchurch during afternoon prayers on Friday, killing 49 worshippers and wounding dozens more.
The New Zealand Prime Minister decisively described the act as a terrorist one (none of those "lone wolf" excuses) and has responded with empathy to the Muslim minority in her country; a few days after the attack, she addressed parliament with 'Al-Salaam Alaikum' to show solidarity.
Read: Stars send love and prayers to families affected by Christchurch attack
Ardern is not all talk because she's also swiftly making legislative changes such as the ban of semiautomatic guns in the country and is committed to "weeding out" terrorism both in New Zealand and globally.
No wonder everyone is enamoured by how she has responded to such a tragedy; Pakistanis too are all praise for the PM on Twitter.
PM Imran Khan also called Ardern to appreciate the quick response by the local authorities in the wake of the attack and respect she has shown to Muslims in New Zealand:
Dr. Arif Alvi thanked her in a tweet from the official President of Pakistan account for "rejecting hate and Islamophobia":
Spokesperson for the Ministry of Foreign Affairs, Mohammad Faisal also said that she has won many admirers in Pakistan:
We guess it's true:
Email