Strings performed, retro fashion was the call of the day, and everyone was nostalgic by the end of the show
Pepsi has been around for 120 years, and what better way to celebrate all the good times Pakistanis have had over the years than to take a walk down memory lane.
Avari Lahore hosted the Pepsi Generations show this week, where retro met hipster.
In this case, it was more about taking a walk down a very hot ramp. Outfitters, Leisure Club, and By The Way brought their fashion A-game with exclusive Pepsi clothing lines.
Ali Xeeshan joined in with a special collection dedicated to the beverage.
This is the first time that a brand like Pepsi is partnering with fashion brands to produce such an interesting collection.
A slew of stars stopped by the Pepsi blue carpet event as film, music and fashion culminated into a heart stopping show.
But before everything else came Pepsi's retro car: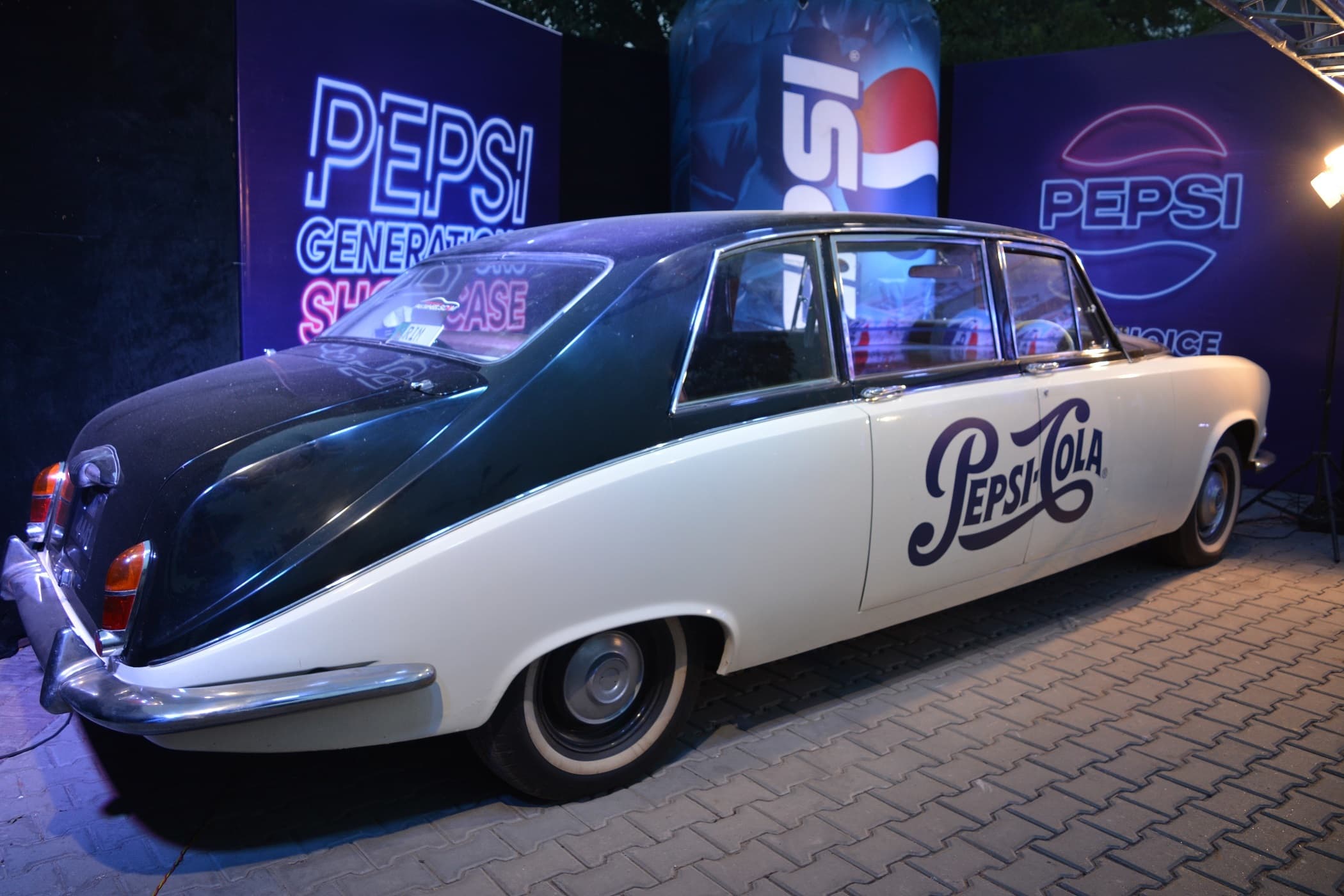 And then you were greeted by a literal wall of the good old fizzy stuff.
Some people even had two!
Fawad Khan may not have been in attendance, but his travel van seemed to make it.
And people had fun posing with it!
Talk about posing, the blue carpet was decked with stars.
And Reema showed up looking like the queen that she is.
The collections
Leisure Club added some flavour to their booth by turning the heat up on their patriotism, and adding a kick of Pepsi.
By The Way (BTW) had a booth that made the evening feel part gala part disco-chic.
Outfitters went for a mix of modern flair and 70s fashion.
Keeping it on trend was Ali Xeeshan who had the gorgeous Iman Ali's help in shaking people out of their seats.
The Leisure Club collection is probably going to turn into a hipster favourite soon, with Mikaal Zulfiqar's addition to the mix only making things more delicious.
The performances
Kashmir took the stage, and the audience, by complete surprise. With a performance that only pumped more energy into the night.
But you know how they say, the best is always saved for last. Strings have been etched into our systems as the go-to music since many of us were children. When you think of Pakistani music, Strings is probably one of the first names you come up with. And at the event, they showed the audience exactly why.
Even Reema joined them on stage!
The show ran late like a typical Pakistani event, but most people walked away saying that it ended too soon!
---
This content is produced in paid partnership with Pepsi Pakistan.