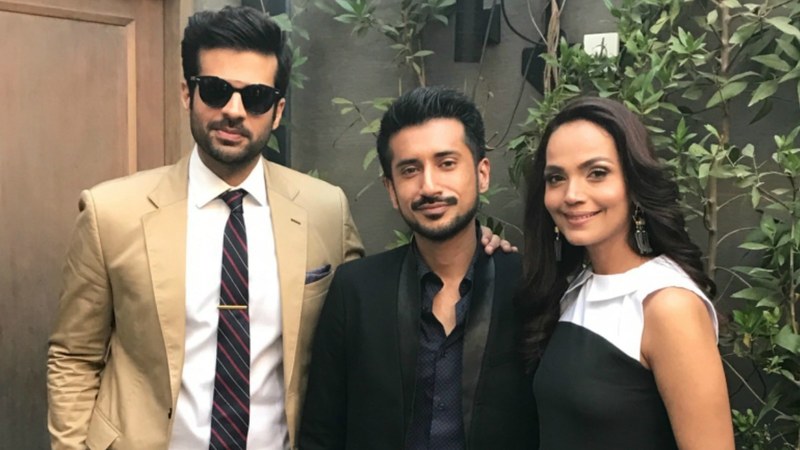 Like we needed another reason to be excited about the release of Cake.
Asim Abbasi's directorial debut has bagged him the Best Director award at the UK Asian Film Festival London. The festival had hosted a special gala screening of the movie on March 20, followed by a Q&A with some of the cast members and Abbasi himself.
"Oh wow! So humbled and moved. Thank you @cometoUKAFF for the honour," he wrote on Twitter.
BBC broadcast journalist, Attika Choudhary accepted the award on his behalf.
The UK Asian Film Festival offers an eclectic mix of films, interviews, masterclasses, workshops, live performances, visual arts exhibitions and an annual short film competition. The festival provides a unique platform for Asians working in film and media around the world.
Cake stars Aamina Sheikh and Sanam Saeed as sisters, while Adnan Malik, Mohammed Ahmed and Beo Zafar also play prominent roles. Faris Khalid and Hira Hussain will feature as narrators of the film.
The story unravels when the health of the Jamali's family's ageing patriarch deteriorates and his eldest daughter, Zareen (Sheikh) is forced to reconnect with her sister, Zara (Saeed) on her return from London.
Cake became the first Pakistani movie to have a world premiere at London's Leicester Square earlier this month and is scheduled for release in Pakistan on March 30.
Email