"You're marrying me today, what do you have to say about this?" asked City 41 reporter Hanan Bukhari of his wife-to-be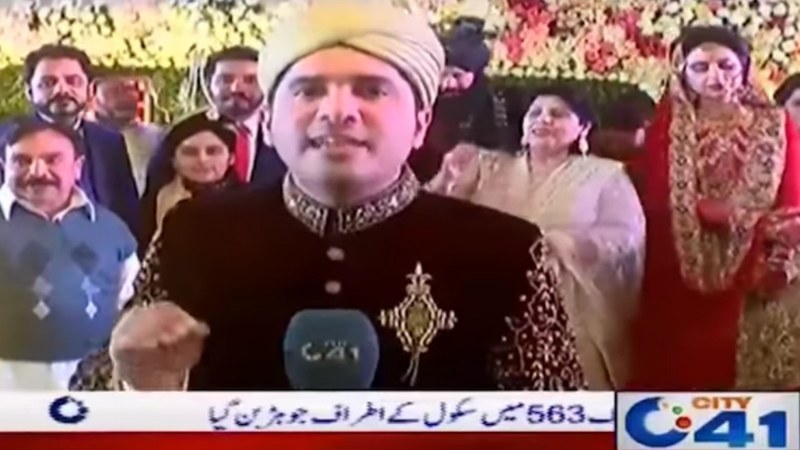 Pakistanis have long lamented the state of electronic media in the country as prime time shows often feature hate speech and dubious commentators.
This time electronic media is the spotlight for a different reason: the fact that City 41 reporter Hanan Bukhari reported on his own wedding as it was happening.
Local TV channel City 41 featured a segment dedicated entirely to Bukhari's wedding, wherein Bukhari took it upon himself to interview his wife, his father, his in-laws... asking them the most Pakistani reporter question ever: aap ko kaisa lag raha hai?
Bukhari's investigative reporting at his own wedding revealed he had been pursuing his wife for 3-4 years before she finally accepted his proposal.
He made clear to his audience that his was a 'love marriage,' and was so excited about his nuptials that he revealed he'd made arrangements for heavy bikes and sports cars to accompany his baraat.
He also interviewed his family on his big day.
Was his excitement OTT? Tacky? Just too much?
Actually, we found it kind of adorable. Maybe even #LoveGoals.
However, Bukhari's report did generate a lot of debate on social media, especially among people who thought this signified the death of journalism:
But he also has his fair share of supporters:
Our best wishes to the happy couple!
Email