With special appearances by Mawra Hocane, Hareem Farooq, Ahsan Khan and more, HUM TV's Bridal Couture Week held in Lahore this weekend certainly delivered on star power.
But can we say the same about its fashion?
Brides in Pakistan are slow to adapt to changing trends; with few willing to take risks on their big day a 'real' wedding isn't a hotbed for the fashion-forward. Fortunately (or unfortunately) this leaves the ramp as the only place designers can really let their hair down, resulting in quite a few hits and a fair number of misses.
What worked at PHBCW this year and what didn't?
Best red bridal: Aisha Imran
It says something when the top pick for a red bridal isn't red-all-over. This Aisha Imran outfit is just red enough, and the traditional focus on the galla-patti did it for us.
For the most part, all-red bridals at PHBCW were too fussy, too OTT or just plain unattractive.
Worst red bridal: Amina Yasmeen
More gown than traditional bridal dress, this outfit had us cringing at the awkward sheer panels, the lazy globs of embroidery on its sleeves... and that headpiece. Not the best look.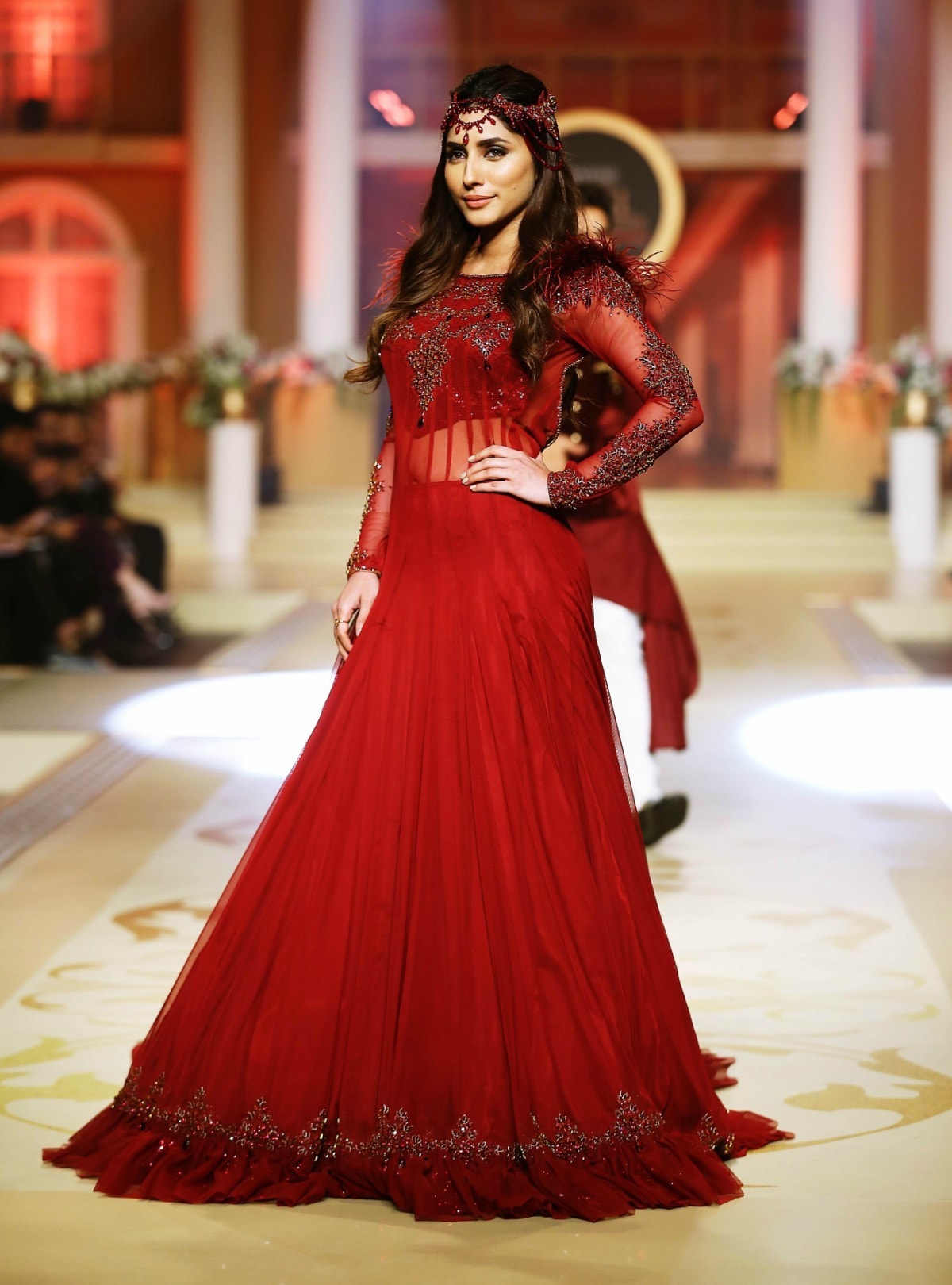 Best white bridal: Deepak n Fahad
Worn by Rabia Butt, this white bridal reeks of simple elegance. Note that it goes easy on the kaam, preferring to let the fabric do the talking. The two dupattas make up for its lack of bling.
Perfect for an afternoon wedding.
Worst hemline: Amina Yasmeen
If you were on the fence about hi-low hemlines, here's a helpful nudge. Let this outfit be proof that a mens' kurta is best left unaltered from its natural state.
Best evening glamour: Maheen Taseer
This understated look would work wonders for a valima bride who wants to be unconventional.
Simple yet effective.
Worst use of volume: Zonia Anwar
Favouring fabric over embroidery is all good, but this look takes it too far. Even a pregnant wedding guest wouldn't benefit from this much volume, which has the effect of drowning whoever sports it.
Best menswear look: Royal Tag
This outfit by Royal Tag is perfect for a hip valima groom. The maroon tuxedo jacket adds a pop of colour without being OTT, and the dark hue is perfect for winter.
Worst menswear look: Lajwanti
Grooms, please remember: your wedding is a special day, but it's not cosplay.
Leave the cape at home.
Email