Sadiq Khan may be in Mumbai for work but he's having twice the fun!
As a part of his #LondonIsOpen campaign - launched by the mayor to show that London is united and open for business - Khan is touring India and Pakistan to lead trade missions in both countries. The six-day trip involves visiting Mumbai, Amritsar, Delhi, Karachi, Lahore and Islamabad.
Sadiq Khan's first stop was Mumbai and so far it has been nothing less than Insta-worthy!
He checked out the QPR South Mumbai Junior Soccer Challenge...
... which is owned by Ranbir Kapoor, so you know they definitely met.
And the winners of the challenge go to London for Training so the mayor said 'hi' in advance.
"It's an honour to support @QPRFC's Talent Hunt and announce the first girls to win," he tweeted.
He made a trip to Mani Bhavan Gandhi Sangrahalaya (Gandhi Museum).
And in the evening, he met with the creative industry at a reception hosted in his honour by Mukesh Ambani and Karan Johar.
"An honour to meet cricketing legend - The Master Sachin," the Mayor tweeted. He even got to a chance to speak to the cricketer about his plans to make London the sporting capital of the world.
By creative industry we mean Bollywood celebrities!
He was quite excited to meet Amitabh Bachchan and captioned their photo: Fantastic meeting the godfather of Bollywood.
And of course it goes without saying that his meet with SRK was memorable. "Wonderful meeting acting legend Shah Rukh Khan," he wrote.
Kat seemed to have impressed him the most though, "Great to meet British Bollywood superstar Katrina Kaif. Her success is yet another example of the deep connection between our two great cities and our booming film industries."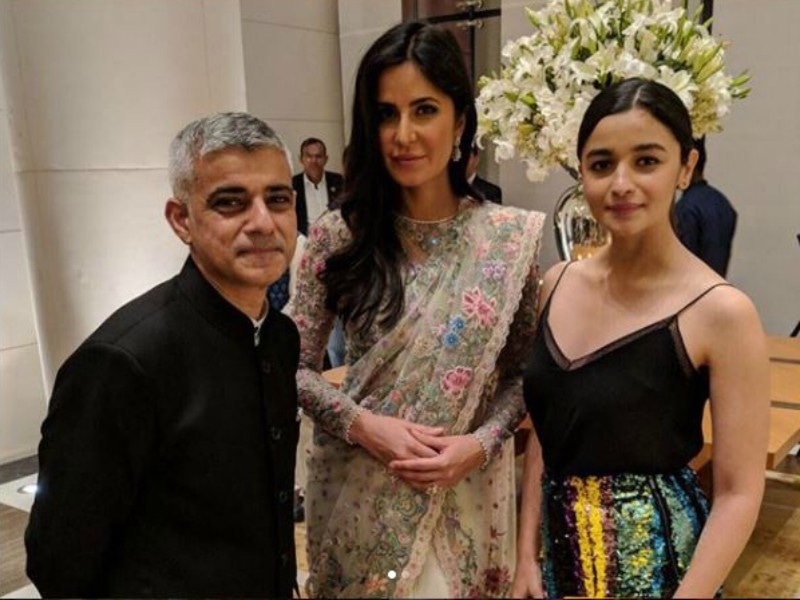 Email