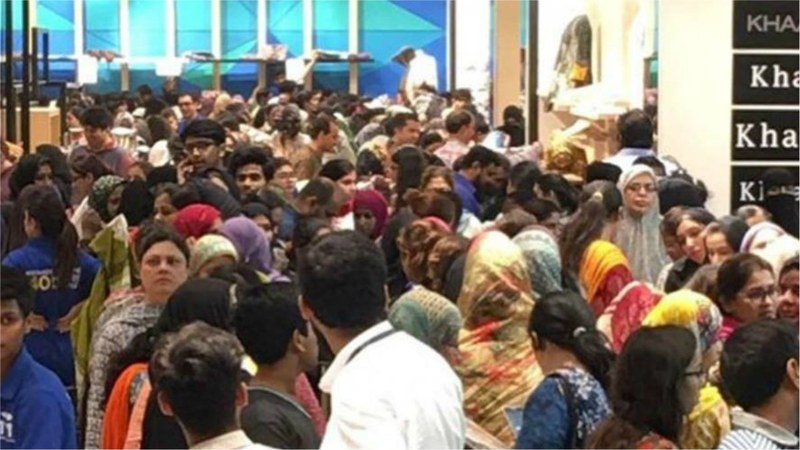 What's a sale without some mayhem in Pakistan?
Popular pret-wear retailer Khaadi opened its doors to their largest flagship store at Lucky One Mall this morning and kicked things off with a flat 40% sale.
Naturally, shopping enthusiasts swarmed the shop...and the mall and the roads leading up to it. They had all hands on deck, with the owner, Shamoon Sultan also ringing up orders.
Even then, it seems like Khaadi's biggest store is still not big enough for a sale.
People were quick to point out how easily everyone's forgotten that Khaadi was just recently under fire for violating labour rights.
Good Samaritans started tweeting traffic updates. Long story short: avoid Rashid Minhas Road at all costs!
The allure of sales is evidently lost on some...
Not on most though. Hordes of women were waiting outside the store hours before the doors opened.
Just look at that crowd!
Email