The excitement for Na Maloom Afraad 2 is reaching its peak and who can blame the fans?
The sequel of 2014's hit action-comedy will follow the same trio — Javed Sheikh, Fahad Mustafa and Mohsin Abbas Haider — as they pursue a new get-quick-rich scheme, this time in Cape Town!
Also read: Na Maloom Afraad 2 trailer is out now
We talk to Mohsin Abbas about what we need to know about NMA 2.
Images: Is your character Moon any different in Na Maloom Afraad 2?
Mohsin: Na Maloom Afraad's Moon was very loud... he was kind of larger-of-life. He also wasn't very good-looking or well-groomed. But, in the sequel, Moon's got more exposure, he's been abroad, so you'll see that he's well-spoken and better behaved. Appearance-wise, he'll look like quite the cool dude!
Images: You've worked quite a bit on your physique lately. Was it just for this role?
Mohsin: I've always worked out to stay in shape, but my recent six-pack has surprised me too! When I found out that I'd have to be shirtless for a beach song in NMA 2, I knew I had to up my game. I followed a proper diet plan and trained under Shabbir Ahmed Khan in Lahore who is behind my transformation in just 1.5 months.
It was really tough, not glamourous like they show in the movies. When we shot the song, Fahad and I could only sip water despite running about in the sun. It was worth it in the end, I believe.
Images: Na Maloom Afraad is big on comedy and action, but there's some social commentary between the lines. Is there a lesson you hope your character gives to the audience?
Mohsin: I think you'll agree that NMA isn't exactly a serious film, but yeah, between the lines, we do try to give a message. Na Maloom Afraad was a bit of a political satire and the sequel is no different. Fahad makes some very incisive comments about the rich and poor in the film, so watch out for those.
As for me, if you look at Moon's journey from a poor musician in Faisalabad to much better financial conditions in South Africa, his life embodies the 'never give up' motto quite well. I think that's a message given out in a comic way through my character.
Images: Let's talk about film promotions — how crazy has it been? Do you get to spend time with your family at all?
Mohsin: Film promotions are more hectic than a film's shoot [laughs]. We're travelling all the time, we have to drop by at several different locations in the span of a day, etc. Throughout NMA 2 promotions, the only time I saw family was when I was in Faisalabad... I had to pick up some stuff from my place and the whole team had dinner there. That was it. I haven't seen them since!
I'm grateful to my wife, sisters, khala and all my family members who live with me but don't see me for long periods of time. I love them for cooperating with me, even when my absence gets frustrating for them.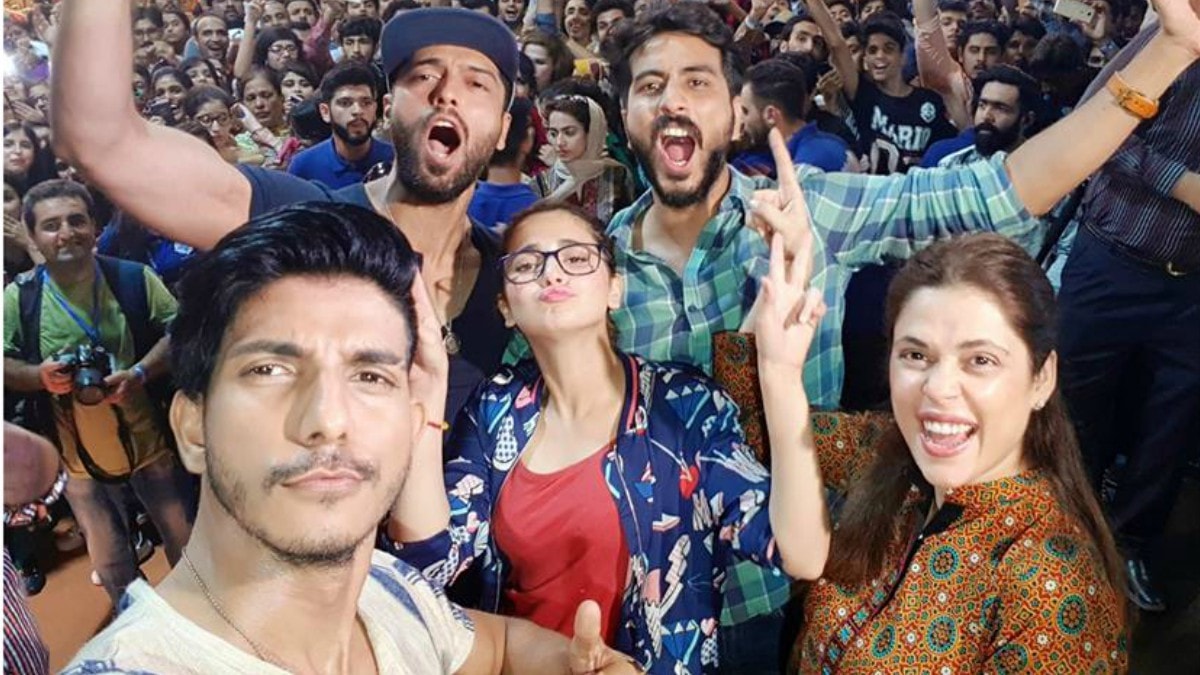 Images: What's your favourite part about playing Moon?
Mohsin: I just like Moon. He's a hyperactive Punjabi who tries to gel in every situation, he's always in a rush and has a big imagination. His life is so crazy and tumultuous and happening. Everything is just so fun when I'm Moon!
Images: Sounds like you're ready to play Moon in NMA 3 too. Do you think that will happen?
Mohsin: We get asked this a lot. The director [Nabeel Qureshi] and producer [Fizza Meerza] feel that NMA is a franchise that they can run with.
NMA was a hit, if NMA 2 is also successful, then we'll surely work on NMA 3 as well.
Images: What's next for Mohsin Abbas Haider? Any interesting TV projects, films scripts that have come your way?
Mohsin: I'm next doing a drama serial titled Miraas with director Ali Hassan.
Email