The musician talks about what's missing in Pakistani music and his first Coke Studio 10 track 'Allah o Akbar'
As Coke Studio completes a decade this year, Shuja Haider not only returns with five compositions featuring Ali Zafar, Attaullah Khan Esakhelvi, Aima Baig, Shafqat Amanat Ali and Ahmed Jehanzeb, but also as a feature artist, recreating his original from 2013.
A day before the second episode airs and as he rides high on the success of season 10's premiere episode (and his track, 'Allah-u-Akbar'), Images caught a hold of Haider to talk about all that this season has to offer. Excerpts follow:
Images: Coke Studio has evolved, for the better or worse, ever since Rohail Hyatt parted ways with the show. How has your own experience been with the show?
Shuja: Rohail has his own style of music, which gave Pakistani music a new, more experimental kind of sound. However, I always felt Coke Studio needed more variety as far as music compositions are concerned. I'm not a huge fan of Buddha Bar-style music, so a few songs are good, but I always knew there is more in Pakistan and a lot can be done.
When I see people saying bring Rohail back, it makes me happy to see that his music and vision is still in the hearts of people. I'm pretty sure he is up to something for his fans and I'm looking forward to it. Again, we all need to appreciate each other's efforts and support people who work really hard for the passion of music.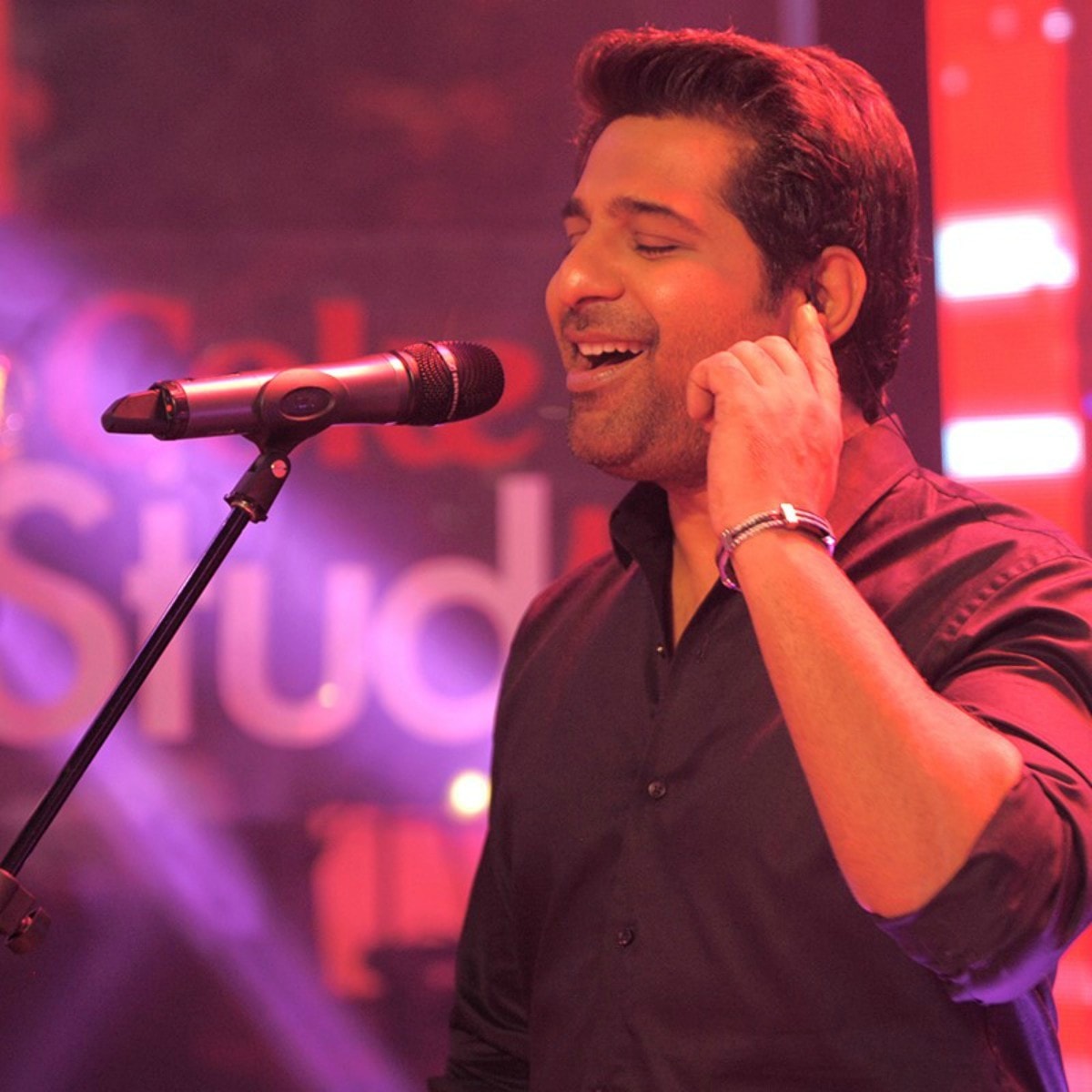 Our youth needs to understand one thing, though: it's better to spend time learning and practising rather than waiting for an opportunity which may require extremely professional skills. Musical awareness in Pakistan has become a lot better than it used to be. All the bigwigs in the industry haven't studied music, but they all learnt it with passion and achieved success with hard work.
Images: Coke Studio has also been criticised of nepotism with the inclusion of a number of star kids this season. What's your take on that?
Shuja: I've known Ali Zafar personally, and that kid [Danyal Zafar] is very talented. He plays the guitar, he sings really well and he looks great. I, for one, haven't heard Ali asking anyone for Danyal. I've worked with Coke for two years now and I haven't seen parchi [favour] going around.
Sajjad Ali belongs to a musical family, his grandfather was a respected musician, his daughter [Zaw Ali] is not just any girl, and even then she had to go through an audition, she didn't just show up on the sets.
Also read: Young blood from musical families will take centre stage in Coke Studio Season 10
Ali Sethi is Najam Sethi's son and he works very hard on his vocals. Now, instead of learning or practicing, people have begun criticising. Just because you can't do it, [people think that] the best thing you can do is bash it, and that's not the right approach.
I've seen a lot of big names come and go, and some rejected as well, because well, they couldn't perform in their auditions. There is a certain process; every artist that's featured has to prove their skill.
Images: You just mentioned Danyal Zafar's good looks work in his favour. Do you think musicians should be judged on that?
Shuja: I met someone a few years ago and she told me she liked 'Junoon', but was not fond of pop-music. She would attend 'Vital Signs's concerts just because the guys looked so good! I think Pakistanis carry a complete package, and for a program like Coke Studio, artists' presentation does matter.
It is an add-on, because let's just face it, it works. Even then, Momina's song with Noori ['Main Rasta'] didn't do as well as 'Tera Woh Pyaar' or 'Afreen', so it's more about [in which track] she's done better. Now, because YouTube figures are public, we all know how it works. That said; there can be no favouritism, because we barely have enough singers.
Images: You think Pakistani musicians' vocals could improve?
Shuja: Yes, we do have a lot of raw talent, and it's unfortunate that we don't have schools where aspiring singers can polish their skills. Out of that very frustration, you are blamed of being an opportunist, because when others who've mastered four chords claim to become a part of Coke Studio, there's nothing you can do.
"I've seen some big names rejected in Coke Studio because they couldn't perform in their auditions. Many criticise Ahmed Jehanzeb for being part of Coke Studio because he's my friend, but he actually deserves to be in the lineup. I even called Momina Mustehsan because she had a hit ['Awaari'] already, she had worked with Farhan Saeed and she's someone who understands music.
Credibility has a lot to do with the selection of the artists. You need to make original music to evolve. I understand we've had a major gap with YouTube being banned and the political circumstances, but now's the time. You can launch your own self through Facebook pages, sponsor your posts. You'll shine if you're talented; it's as simple as that.
Images: Lastly, what can one expect from this season of Coke Studio?
Shuja: Firstly, Coke Studio is a brand that's been a true ambassador for Pakistan worldwide. It has made Pakistan very proud and for musicians in particular, when you watch and enjoy the show, just don't expect a lot.
And generally, I think we've experimented a lot, putting across great variety. My track, 'Allah-u-Akbar' in the first episode started a conversation. What is often mistaken as a terrorist attack actually means 'God is great'. I don't mean to say that Coke Studio aspires to preach but it does paint Pakistan in a very positive light.