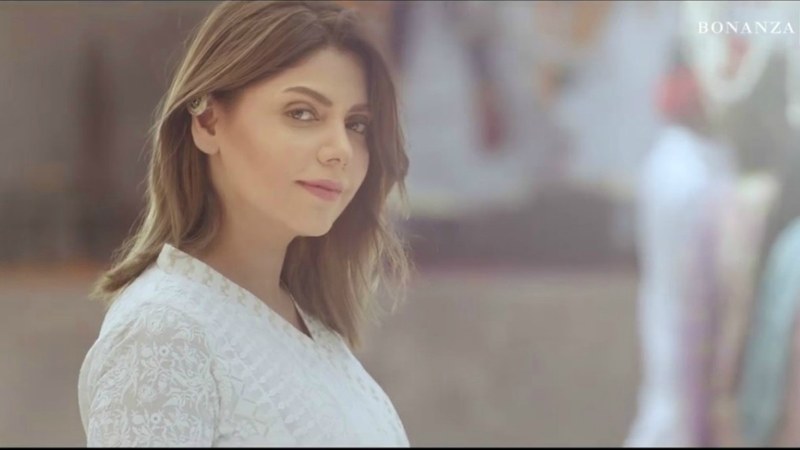 Can Hadiqa Kiani stop being so amazing? Yeah, we didn't think so.
The singer features in the Bonanza Satrangi Eid TVC that came out last week and we love it!
The video is for their 'Colors of Eid' collection, which is currently available in stores.
The video not only stars Hadiqa Kiani but also actor Hania Amir and model Hasnain Lehri. The video is bright and colourful, directed by Abdullah Haris. The TVC doubles as a music video to Kiani's rendition to 'Aaj Rang Hai' for her new album Wajd, which she has sung beautifully.
The video captures the colours and joy of Eid. We loved the flowers, the flowing white dresses, Hania Amir's henna (How is it so deep and red!? We want answers!) Hasnain Lehri's slow-mo run. Is it just us or are his eyes sparkling like Edward Cullen? Do we mind the sparkle? Nope. Do we mind our own outdated reference? Maybe.
We love Hadiqa's presence in the video. Classy and radiant, we love her white ensemble and the way she carries herself.
A festive video for a festive occasion. At least we know where to go for our Eid shopping now!
---
This content has been independently produced by the writer and Dawn Images team. Bonanza Satrangi has paid for association with the content.
Email