Together, the duo make a strong case for Pak-India dosti — we need more of these beautiful collaborations!
Kareena Kapoor sure seems to like Pakistani fashion.
She was the face of Faraz Manan lawn for a long time (and still shows up to support Faraz's achievements). Now, she's wearing Tena Durrani for her comeback shoot in Asiana Dubai magazine.
Also read: 5 times Kareena Kapoor normalised being pregnant
Tena designed a bespoke three-piece collection for the shoot, which took place aboard a luxury yacht in Dubai. And does Kareena look stunning or what?
In a chat with Images, Tena explained that she wanted Kareena's look to be distinct from each other.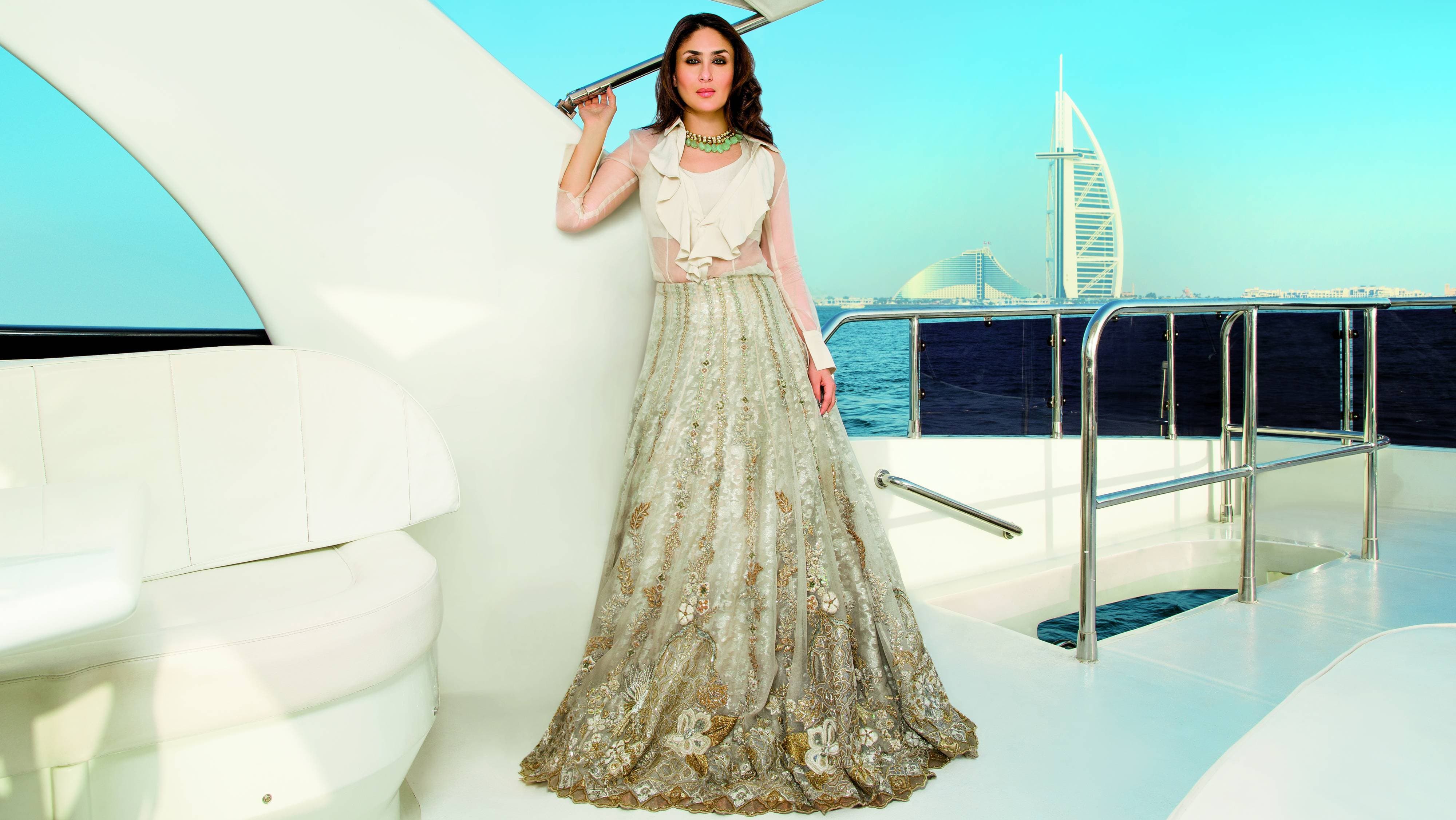 The designer said, "For the first outfit [above], we did an ethereal white number by pairing an embellished white lehnga with a sheer ruffled button down to give a glamorous summer resort vibe to our otherwise traditional bridal lehnga."
---
"The second outfit was a stunning crimson velvet cape and lehnga which had a very modern maharani appeal to it," Tena shared.
---
"The last outfit was our most coveted bridal lehnga called Naurattan. We paired it with the Naurattan jacket, which Kareena wore to perfection," she concluded.
---
Craving a closer look at the outfits? "These outfits are are on display at our bridal studio in Karachi. Everyone is more than welcome to come have a look at them," Tena offers.
Elaborating on the how she got the opportunity to dress Kareena, Tena shared, "We've been meaning to strengthen our ties with partners globally and what better way to do it than with the leading Asiana wedding magazine based in the U.K. It was through an extensive collaboration between the relevant parties that we were able to sign Kareena for her first photoshoot after the birth of her son. Needless to say, there was a lot of planning and coordination that went into making sure the shoot ran smoothly."
"Kareena is a superstar. It was an absolute pleasure working with her," says Tena. Together, the duo make a strong case of Pak-India dosti — we need more of these beautiful collaborations!