The festival features a musical rendition of Iqbal's Shikwa, a performance from Palestine and more
The NAPA International Theatre and Music Festival 2017 has some surprises for us.
Like every year, NAPA (National Academy of Performing Arts) will try to introduce some innovation on its stage during the annual theatre festival. This year's edition, which runs from March 16 to April 2, will feature 24 performances. Plays range from comedy to tragedy, classical music to contemporary dance. Everyone is likely to find something of their liking on the program.
With NAPA's basement space opened up for the audience, each day will feature two plays; the basement play at 6pm and the auditorium play at 8pm.
2017's festival features many veterans of the arts: Sania Saeed, Sarmad Khoosat, Sheema Kermani and Faryal Gauhar are just some of the big names performing at the fest.
Let's take a look at 5 reasons why this festival is a must visit.
1) Palestinian troupe The Freedom Theatre will perform.
The festival will feature Palestinian troupe The Freedom Theatre, which is scheduled to put up 'Return to Palestine' on March 18. This will mark the first performance by a Palestinian theatre group in Pakistan.
Return to Palestine is a play based on true stories from Jenin refugee camp and city, Fasayel, Dheisheh refugee camp, Mufaqara and Gaza. It follows a young man named Jad, a Palestinian born in America, who visits Palestine for the first time and discovers that its reality is very different from the media tells him.
Other performances by international troupes include a rendition of Hamlet from Nepal and a comedy Commedia D'ell Arte from Italy.
2) The festival features many original plays, courtesy NAPA's Playwright Project
NAPA's repertory theatre is known for translating or adapting plays from abroad, which has caused many to wonder where our own scriptwriters are. The Playwright Project has NAPA students and alumni write original scripts that have been given to other alumni to direct. A majority of the basement performances will feature these original works.
It'll be exciting to see young playwrights and directors tackle modern-day issues in innovative ways.
3) We can expect to see multicultural interpretations of popular works as Pakistani actors collaborate with foreign directors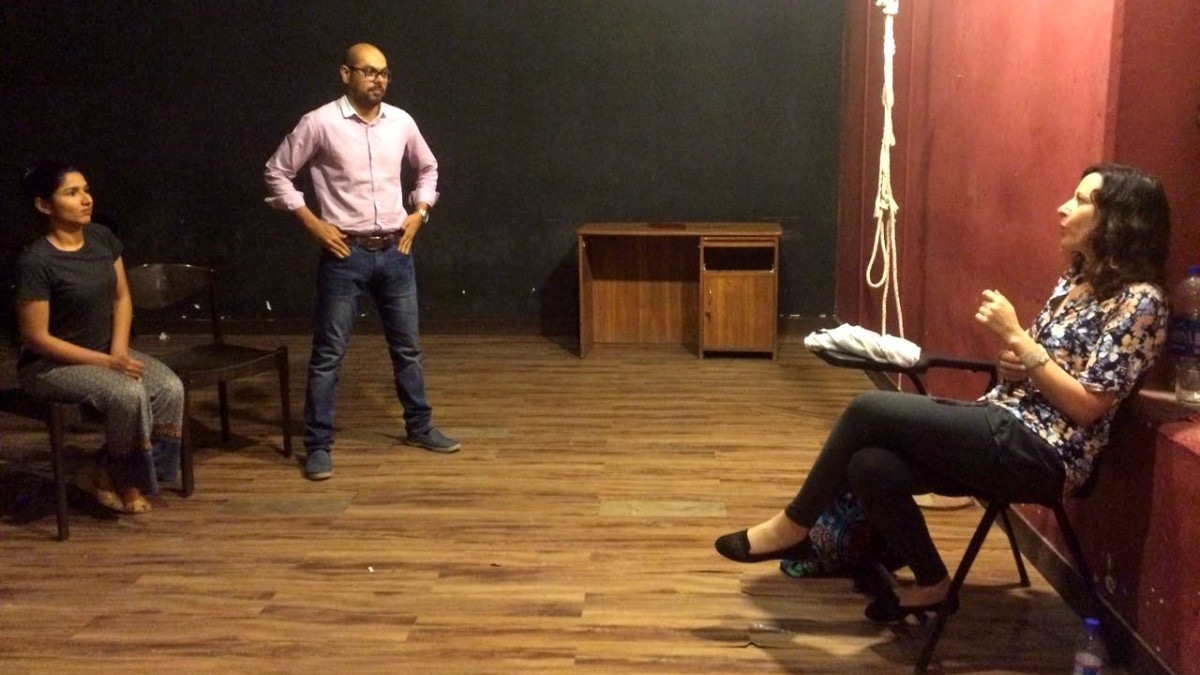 In addition to visiting theatre troupes from abroad, the festival will also showcase collaborations between foreign directors and NAPA actors.
German performer Brigel Gjoka comes to NAPA for the third time for performance Hotel Propaganda. While he choreographs the dance, it is actors from NAPA who we'll see in the performance.
Same goes for the American entry. Director LaQuetta Carpenter works with actors on modern American play Proof by David Auburn. What's interesting is that the play has been translated and will be performed in Urdu. NAPA has worked on such projects before but it never fails to amaze how such a task is accomplished.
4) We'll witness a musical rendition of Iqbal's Shikwa and *Jawab-e-Shikwa*
The rhythm of poetry meets music as Ustad Nafees Ahmed prepares a musical performance of Iqbal's Shikwa and Jawab-e-Shikwa. While we've seen several of Iqbal's powerful poems being put to music, few have taken on Allama Iqbal's Shikwa and Jawab-e-Shikwa. We can't wait to see how it turns out.
5) There's a variety of musical performances to be enjoyed
Like the theatre department, many alumni of NAPA Music have been given a platform to work on. Because of that, the variety at the International Festival also extends to the musical section of its program. From the Folk genre in Haider Ali Chao's Music Mela, to contemporary in Arsalan Parvaiz's Music Must there's something for everyone to enjoy.
The schedule for the International Theatre Festival has been released and can be seen on their Facebook page. Tickets are for Rs600, Rs300 for students.