There's no denying that the local fashion scene needs a bit of shaking up and that's precisely what the Pakistan Fashion Design Council (PFDC) is hoping to do with the PFDC Sunsilk Fashion Week (PSFW) taking place in early March.
The designer lineup includes a slew of newer labels alongside popular ateliers like HSY, Ali Xeeshan, Sania Maskatiya, Misha Lakhani, Shamaeel Ansari, Amir Adnan, Generation, Cynosure and Sana Safinaz.
These designers, however, won't be featured consecutively on a single runway. Instead, the show format has been revised and two separate catwalks are going to be installed. Two designer collections will showcase on one catwalk, after which the audience may exit one hall and enter the other or skip out on other shows altogether.
This may mean a smaller audience will be watching certain shows but to discourage this, the PFDC is apparently being clever. An effort has been made to pique audience interest by pairing a veteran label with a newer one in each show. Nevertheless, the pressure will be on designers to ensure crowds.
"These are all matters that the PFDC considered when changing the format. We want designers to make the effort to present collections that will draw crowds," says PFDC Chairperson Sehyr Saigol.
With lesser seating available per show, one hopes that this year's PSFW will be able to filter out unwanted attendees who have been plaguing fashion events of late: leering peeping Toms who somehow manage to wheedle their way into the audience. One also wonders if the limited seating will result in a smaller front row and umpteen media battles on who gets to sit right in front. Then again, what's a local fashion week without a bit of a tussle on 'frow'-ing?
New talent, new avenues
On a completely different note, a much-needed facelift is being given to the Bank Alfalah Rising Talent segment. "Bank Alfalah and the PFDC thought that it was time that we moved forward and made changes that would facilitate the growth of local fashion," says PFDC Chairperson Sehyr Saigol – and we couldn't agree more.
The Rising Talent segment, initiated three years ago, has been a regular feature at the PSFW, the PFDC L'Oreal Paris Bridal Week (PLBW) and the Spring/Summer contingent of Fashion Pakistan Week (FPW).
"We want designers to make the effort to present collections that will draw crowds," says PFDC Chairperson Sehyr Saigol.
In each segment, four promising designers are selected to showcase their work and voting determines a winner who is then awarded Rs 0.5 million by the bank. It is an applaudable effort with the bank dishing out a total of Rs 1.5 million to aspiring designers per year. And yet, the Rising Talent has often proven to be quite unfathomable. Candidates have been inclined to present clothes fished out from their college thesis collections; fantastical design that may exemplify their dexterity with craft but is hardly wearable and doesn't make any sense at all at a fashion week.
This year, apparently, changes are being made. The PFDC, in association with Bank Alfalah, selected 22 students from the Lahore-based Pakistan Institute of Fashion Design (PIFD) on the basis of their performance and thesis work and they were given an assignment that would exemplify the kind of collection they hoped to show on the catwalk. Four designers were thereby shortlisted for the upcoming PSFW and they were extensively mentored by Sehyr herself as well as stalwarts Kamiar Rokni and Maria B.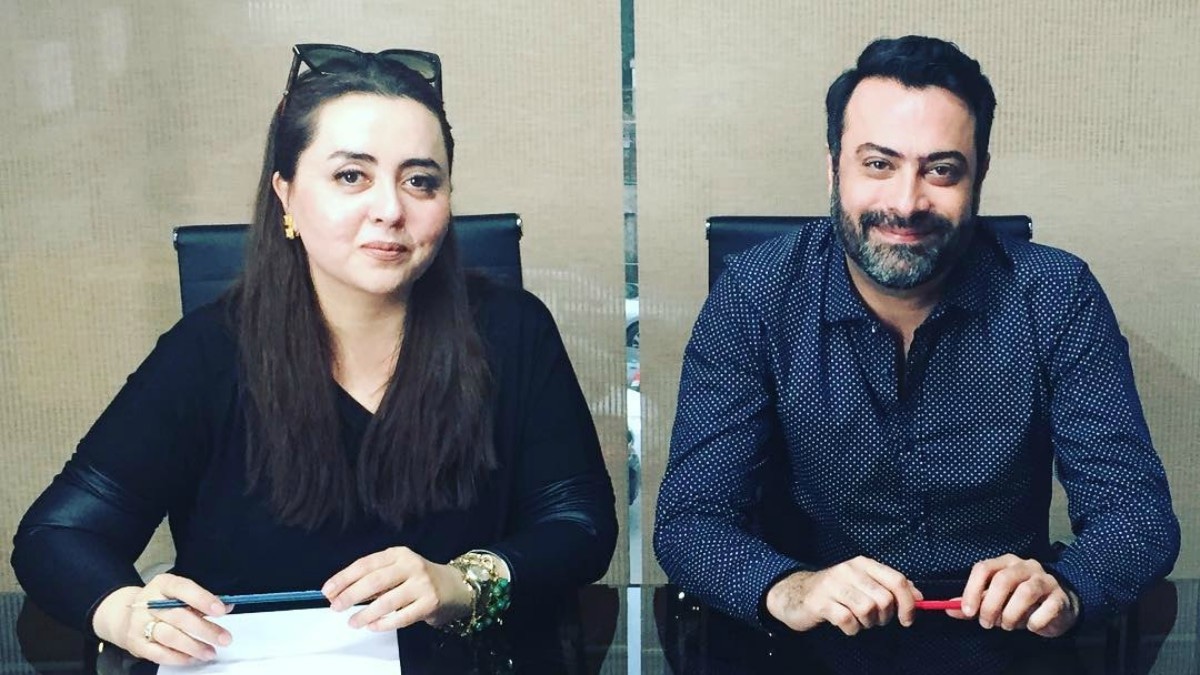 "We have a committee of 10 designers who are going to be guiding the selected rising talent every year," explains Sehyr. "This time, two of the contenders are being guided by Kamiar and the other two by Maria. The Rising Talent pool has been guided on the commercial and technical aspects of design so that what they put forward on the runway is creative but also makes retail sense."
The new designers will present four outfits each which the PFDC hopes will progress to a cohesive collection. "We plan to continue supporting them even after the show and for a certain period, we will be providing them free exhibit space at the PFDC Fashion Active segment of our stores," explains Sehyr. "To me, the growth of fashion is imperative and this is the next step forward."
What's in it for Bank Alfalah? As always, the bank will gain marketing mileage by associating with fashion. "We have been supporting emerging talent via fashion weeks and we recognized the need for greater mentorship," observes Mariam Agha, Head of Media, Research and Brand Activation at Bank Alfalah Limited. "The guidance has been more extensive in the case of PSFW but even in the case of FPW, just about to take place in Karachi, designers Deepak Perwani and Nida Azwer have been having meetings with the talent pool."
"To me, the growth of fashion is imperative and this is the next step forward."
Will this result in Rising Talent segments that finally excite and bring forth bright young sparks? One hopes so. "The difference may not be evident in the very first year but the process certainly has gotten more streamlined," says Kamiar Rokni.
And there's no denying that the process needed to become slicker. For all its lacquered gloss, local fashion hasn't been infused with young energy for some time now. The usual veteran labels tend to feature at fashion weeks alongside a hearty bunch of socialite designers who may have the wherewithal to pay fashion week participation fees but lack creativity. One has hoped in vain for a vivacious, fashion-forward Generation X.
The Rising Talent showcase has the potential to seek out, highlight and nurture this Gen-X. It may be difficult for the PFDC to initially convince students to break the convenient habit of presenting thesis lines but steps have been made in the right direction, at least. The talent, fumbling thus far, may just finally rise as touted.
Email