Farhad's just announced a yearlong series of gigs at his Riot Studios, which will take place in partnership with Levi's
Live performances in Lahore seem like a thing of the past. There may be a gig or a private concert once in a short while, but what we miss is the time when concerts, gigs and live performances were a regular feature of the entertainment scene in the city.
Fret not, for we might just be witnessing a return of live performances very soon.
Recently, singer/drummer Farhad Humayun announced a yearlong partnership with Levi's to organise a series of live gigs at his Riot Studios; three performances will be recorded and put up on the web.
Humayun spoke to Images to dish out the details about this ambitious project called #LevisLive that kicks off with the first gig on Sept 24.
"In this yearlong partnership, there will be one gig a month at the studio for 10 months barring Moharram and Ramazan, which will be silent. Abdullah Qureshi will be opening the first gig and I'll highlight it myself. We want a female musician to be part of it and are looking for one, but girls either don't have original music or have parental issues. Or parents want a bigger influence in the planning and we can't involve them with such an event."
Every gig will feature two to three artists: a mix of both upcoming and established ones and the best part is they'll all be paid. Definitely not as much as they would earn from a concert, but something is better than nothing.
"If musicians understand that this platform may not pay them as much as a corporate event would, they're welcome. The idea is to get live music going, and highly paid singers such as Atif Aslam understand that which is why we have his support. We spoke to Zeb as well, so gradually people are finding out about it and I think they will start understanding, and whenever they do -- this year or the next -- they're welcome."
More original music, please
Humayun claims this is their way of giving a platform to self-expression and originality.
He said, "I've asked artists to perform only original music, whether it's a qawwali or Sufi kalam only if they've written it. I don't get the point of doing only covers. An artist will have a fan following only if he/she has original music to their credit, perform them live and people connect with them live."
The rockstar is clear about one thing: he's not producing anything, not making any music for any musician, not even producing the show. He has just provided his space with a recording set up and is acting as a consultant for Levi's.
"Whatever live set a musician has, he/she can come and perform. We'll shoot, record the audio and put it up. None of this will be manufactured to sell more jeans. Nothing will be or is staged."
The future is online
Humayun hopes to make the event bigger, better and grander with every passing year if the agreement is renewed. This year they haven't planned Coke Studio- or Nescafe Basement-like video singles and stuck to the web so far because Humayun believes they want to test the waters first.
"For TV it needs to be recorded differently; the space needs to be bigger. This isn't a big budget thing, it's just meant to set the ball rolling. This is pretty adventurous: there will be a live audience, artists will make mistakes. It's going to be raw. We'll learn from our mistakes and improve next year.
Also, the people we want to reach out to are on the web. There are over a million Facebook users in Pakistan. Web and radio are great platforms to make things sound cool."
The old and the new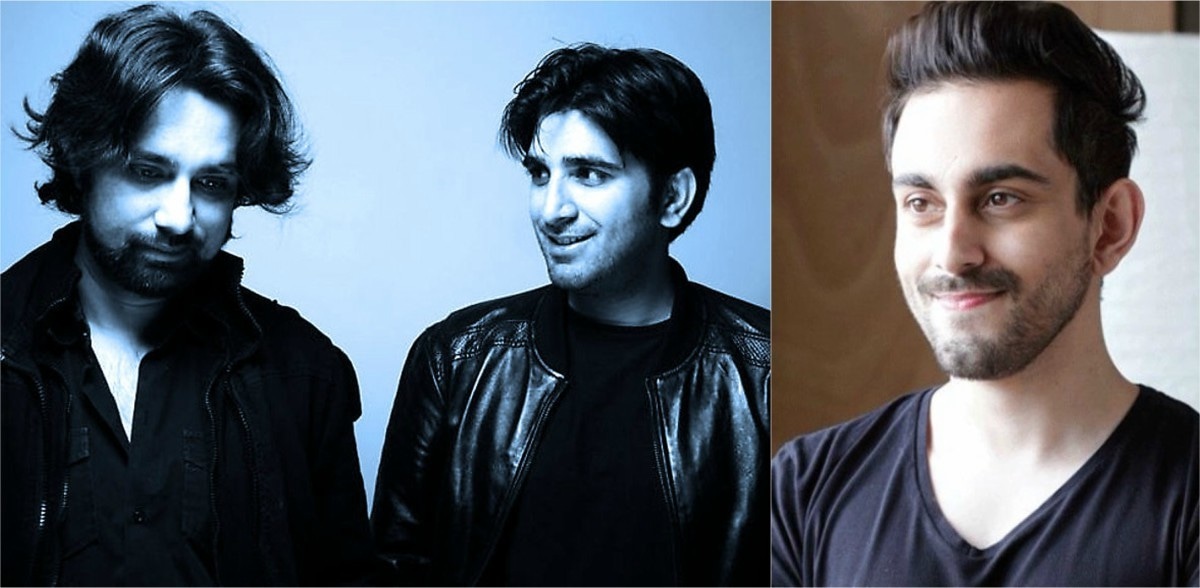 Through this series of gigs, they will be bringing older and younger musicians together. Abdullah Qureshi, Bilal Khan and Noori are on board. Humayun wants friends Ali Azmat, Zeb and Atif Aslam to perform too, but he says when a brand gets involved the dynamics change, so he wouldn't want to be pushy about it with anyone.
"This is just an opportunity to play live frequently and a lot of musicians understand this. I'd like to speak to Hadiqa [Kiani] too. We don't plan to have classical or folk singers because that doesn't gel with the younger energy we're talking about. They could be mentors to youngsters, and they could do something contemporary for sure. This is primarily because people aren't educated in classical music. If an artist is inspired by classical or folk music and makes something original out of it then most welcome."
Humayun will also be seen performing at some of these gigs, he will be doing his Overload hits and solo English, Urdu and Punjabi songs. Overload, the band, he feels is more of a touring outfit and continue to tour worldwide. Right now, he has three songs ready to be released. He will be launching two of these at the gigs and a cover that he says should be out before the events begin. Besides this, he is also recording an English album in the US that should be out next year.