This week, we ran our annual Lux Style Awards poll to find out who our readers are rooting for.
After 1016 responses, we wanted to see if our views were shared by all. Did the usual suspects win, or did the audience surprise us? Read on to find out.
---
FILM
---
Best Film
Audience Choice: Manto
Images' Choice: Shah
With 39.3% of the votes, Manto was the audience choice film of 2015. However, our vote is with Shah. It may have earned the lowest votes in our poll, but the film was a clear favourite. It was out of the box and moved away from the clichéd films that have inundated our box office.
Best Film Director
Audience Choice: Sarmad Khoosat for Manto
Images' Choice: Jami for Moor
Sweeping the votes again, Sarmad Khoosat won 39% of the votes for Manto. Our choice? Jami for Moor. His direction brought out the characters while also showing the beauty of Balochistan.
Best Film Actress
Audience Choice: Mahira Khan for Bin Roye
Images' Choice: Sania Saeed for Manto
We don't doubt Mahira's performance, but we believe the winner should be Sania Saeed for Manto, it takes effort to play the role of a restrained wife, and not only did she essay the role effortlessly, but she was outclass in the film.
Best Film Actor
Audience Choice: Sarmad Khoosat for Manto
Images' Choice: Adnan Sarwar for Shah
Sarmad Khoosat has won hearts abroad and in Pakistan for his acting in Manto and our poll result showed nothing less; he won a landslide victory in the Best Film Actor category with a whopping 49.5% votes.
But our vote's with Adnan Sarwar. Why? Simply because he was a nobody and suddenly charted on top with a great film and spellbinding performance. Brownie points: He learned how to box and was quite convincing in the role too.
Best Supporting Actress
Audience Choice: Nimra Bucha for Manto
Images' Choice: Nimra Bucha for Manto
Nimra Bucha has won with 26.9% majority, and we agree with our readers! Nimra Bucha is well-deserving for the award, her performance as Manto's alter-ego was subtle yet there.
Best Supporting Actor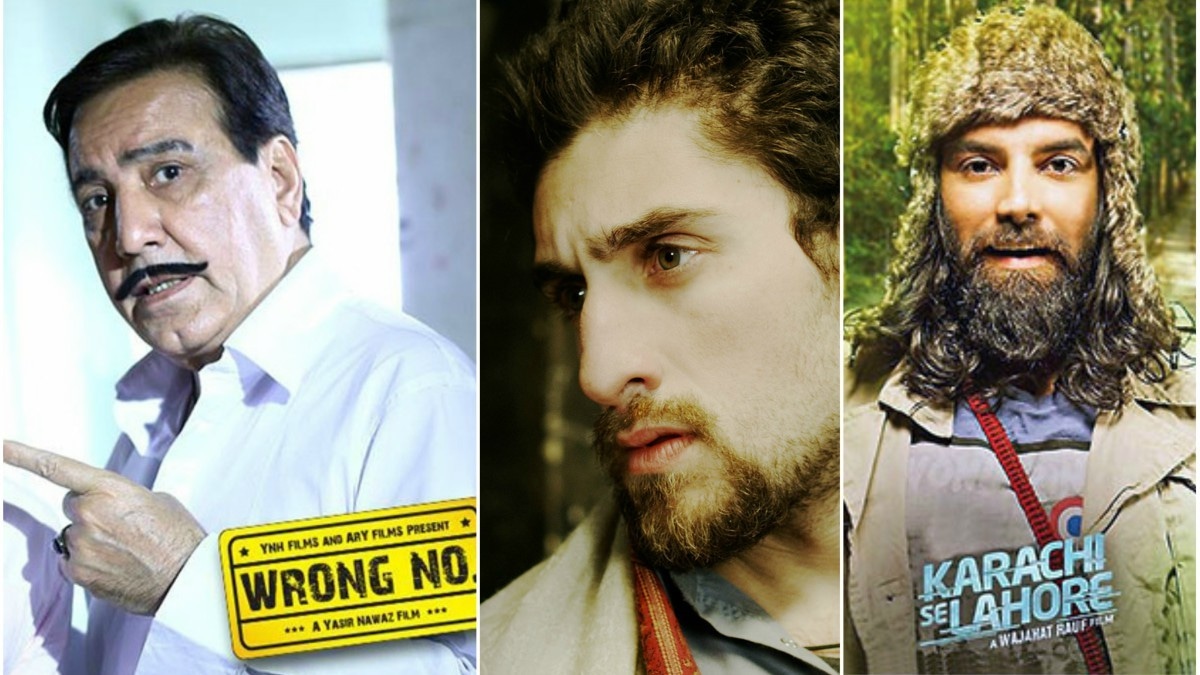 Audience Choice: Javed Sheikh for Wrong No.
Images' Choice: Shaz Khan for Moor and Yasir Hussain for Karachi Se Lahore
With majority of the votes (28.4%), Javed Sheikh won for Wrong No. But Shaz Khan and Yasir Hussain both brought their A-game in their respective films; Shaz, who adapted the Pashtun accent with perfect ease, and Yasir Hussain who made his debut with Karachi Se Lahore was impressive, to say the least.
Best Singer (Female) Film
Audience Choice: Abida Parveen for 'Maula Maula' OST Bin Roye
Images' Choice: Zarrish for 'Rabbi Rali' OST Karachi Se Lahore
While Abida Parveen was the clear winner in the audience poll, raking in an amazing 44.9% of the votes, we feel that newcomer Zarrish deserves a shout-out for a her sureshot mehndi hit, which is soft and not too overbearing. All-in-all, her vocals are pleasing to the ear.
Best Singer (Male) Film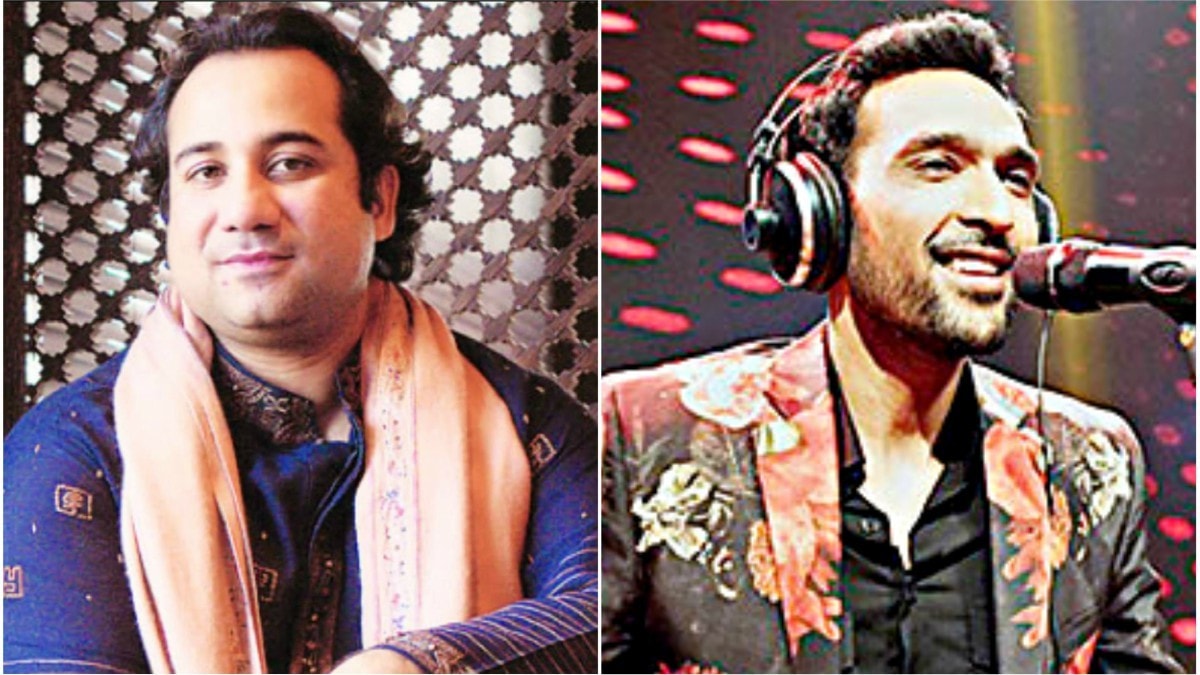 Audience Choice: Rahat Fateh Ali Khan for 'Tere Bina Jeena' OST Bin Roye
Images' Choice: Ali Sethi for 'Aah Ko Chahiye' OST Manto
Rahat Fateh Ali Khan won majority of the votes, 55.4% for Tere Bina Jeena OST Bin Roye, but Ali Sethi for Aah Ko Chahiye OST Manto was also a clear favourite. His soothing voice was melancholic and heart-wrenching and definitely tugged at the heartstrings. Gave us the feels.
---
TELEVISION
---
Best TV Play
Audience Choice: Diyar-e-Dil
Images' Choice: Diyar-e-Dil
Diyar-e-Dil was hands-down the winner of this category. With a whopping 64.1% of respondents voting for last year's hit TV drama, we don't need further proof that the serial truly captured the imagination of TV viewers.
Set in Skardu and Lahore, the drama featured an ensemble cast that includes Osman Khalid Butt, Maya Ali, Mikaal Zulfiqar, Sanam Saeed, Ali Rehman Khan, Hareem Farooq, Behroze Sabzwari and Abid Ali. The drama follows the aftermath of a runaway groom (Mikaal) ditching his betrothed (Hareem) for his true love (Sanam). He is banished from the family, but reunites with them decades later when his daughter's (Maya) marriage is arranged with the son (Osman) of his ex-fiance.
The audience stayed with the show even after ridiculous plot events like Wali kidnapping his new wife Faarah, and similar inanities.
Best Actor
Audience Choice: Osman Khalid Butt for Diyar-e-Dil
Images' Choice: Faysal Quraishi for Rang Laaga
44.6% of viewers chose Osman Khalid Butt for his portrayal of Diyar-e-Dil's Wali, the dutiful grandchild of the family. He's strong-headed but kind, and it helps that he's cute too, we guess.
However, another actor who caught our eye was Faysal Quraishi, who succeeds in humanising a two-timer, or rather, a man with a second secret wife. He is neither evil nor angelic and credit is due to Quraishi for striking that balance. Not that the actor needs pacification, but after the LSA upset last year, this would be a nice way to make it up to him.
Best Actress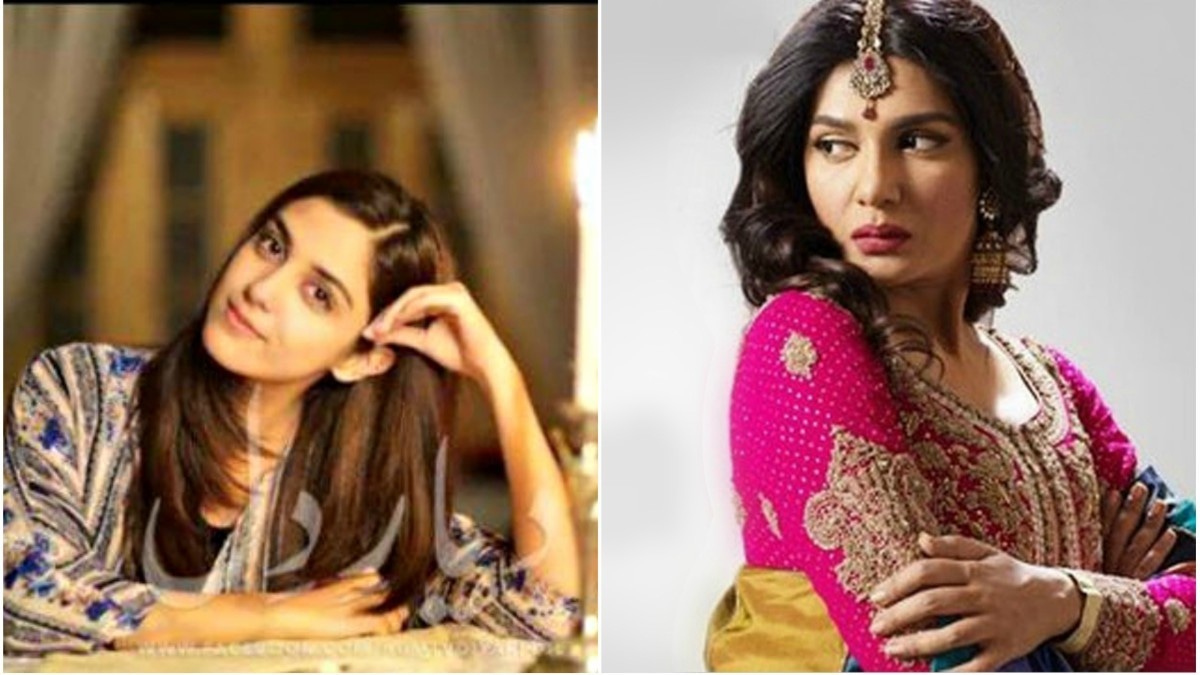 Audience Choice: Maya Ali for Diyar-e-Dil
Images' Choice: Iffat Omer for Mohabbat Aag Si
40.1% voted for Maya Ali, who plays the feisty Faarah in Diyar-e-Dil. The young woman has a mind of her own. By refusing to bow down to the dictates of family customs, she keeps things interesting (and the plot moving). but we think her performance was too heavy on the crying for her to win this accolade.
An LSA-worthy performance is more along the lines of Iffat Omer's in Mohabbat Aag Si, in which the former model eschews glamour for the role of an older woman, one who is evil and manipulative. Iffat plays the revered Aapa Jee in the drama serial who is hailed as almost saintly, but quietly connives to keep her brother and sister-in-law childless. She'll go down in the books as one of the memorable villains of recent times.
Best TV Director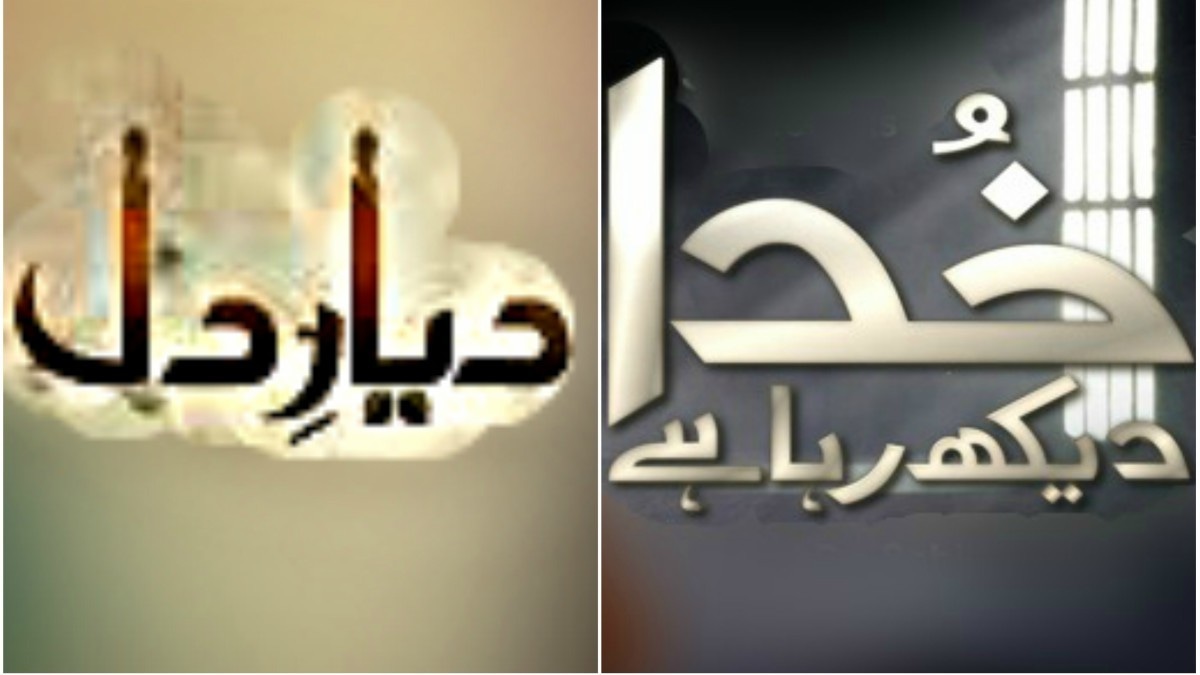 Audience Choice: Haseeb Hasan for Diyar-e-Dil
Images' Choice: Sabiha Sumar for Khuda Dekh Raha Hai
The audience may want to hand all the awards to Diyar-e-Dil (61.6% votes for Haseeb Hasan), but we feel Sabiha Sumar had something extra special to offer in Khuda Dekh Raha Hai. While it's a love story, the TV serial is also framed as an expose of the often spurious practice of istakhara (prophetic dreams).
Best TV Writer
Audience Choice: Farhat Ishtiaq for Diyar-e-Dil
Images' Choice: Khalil-ur-Rehman Qamar for Sadqay Tumhare
The audience (54.2%) picked Farhat Ishtiaq for... you guessed it, Diyar-e-Dil.
But we feel Khalil-ur-Rehman Qamar's autobiographical Sadqay Tumhare was a storytelling feat. We see plenty of tales of the repercussions of a zaalim samaaj on a romance, but this one offered something different. Not only did it brazenly (for Pakistani standards) put front and centre an older woman who is unabashed about her desires, it also touched on the many ways women's lives are shaped by factors kept out of their control.
Best OST
Audience Choice: Diyar-e-Dil
Images' Choice: Alvida
The category seals the Diyar-e-Dil's sweep in the audience choice category. 54.4% voted for its title track sung by Zeb Bangash and Momin Durrani, but Shafqat Amanat Ali also deserves some appreciation for the soul-stirring Alvida.
---
MUSIC
---
Album of the Year
Audience Choice: Begum Gul Bakaoli Sarfarosh by Noori
Images' Choice: Begum Gul Bakaoli Sarfarosh by Noori/Ismail Ka Urdu Sheher by Zohaib Kazi
Hate to say it but this time it's a tie between Noori and Zohaib Kazi.
Normally we would have flat out said Noori but this year's music nominations have been interestingly inclusive of all Pakistani musicians, giving Noori a run for their money. Begum Gul Bakaoli Sarfarosh and Ismail Ka Urdu Sheher present very interesting concepts and storylines that trace through the album. Interestingly, all albums nominated in this category are concept albums. But when it comes to the music itself, we'd vote for Zohaib Kazi simply because of the experimentation this album presents: Less formula music, more creativity that has our vote.
Song of the Year
Audience Choice: Shakar Wandaan by Asrar
Images' Choice: Shakar Wandaan by Asrar
Two words: Shakar Wandaan. The song that had even Anwar Maqsood dancing in a vine video. This song in a way took over Pakistan be it mehndis or parties, this song played everywhere in 2015 and truly was song of the year. We'd like to see it win, although Tamasha by Khumaariyan could be a really close runner up.
Best Music Video Director:
Audience Choice: Salman Noorani for Mariam by Mooroo
Images' Choice: Salman Noorani for Mariam by Mooroo
The thing with music videos is, we loved them immensely back when music channels were still a thing.
Boy, did we see some insanely creative videos come out back then. So when we saw Mooroo's Mariam directed by Salman Noorani, we felt it could win, it should. It reminded us of a time when a lot of effort used to go into making these 3-4 videos. This stop-motion brilliance is the kind of direction for music videos we haven't seen in Pakistan since a long time.
Best Emerging Talent
Audience Choice: Ali Suhail
Images' Choice: We're on the fence.
The fact that only one musician in this category is a woman was an eye-opener. But as emerging talent goes, this is a really tough one for us to decide.
There are two ways we can go about this: popularity versus musicianship. Does the artist win because they released a few singles that were a major crowd-pleaser? Or do they win based on their dedication to the art, meaning, putting out new music constantly and focusing on the art of creating new songs.
As far as popularity goes, SomeWhatSuper took over social media by storm when they dropped their first single and really 'emerged' on the music map. That being said, Slowspin and Ali Suhail would make great runners up based solely on the fact that they have released more albums and EPs than the rest of the nominees in this category.
---
FASHION
---
Model of the Year (Female)
Audience Choice: Sadaf Kanwal
Images' Choice: Amna Babar
32.1% of the viewers thought Sadaf Kanwal was the correct choice, while Rabia Butt was a relatively close second clocking in 24.3% of the votes.
While we love Kanwal for her killer jaw, eyebrows for days and enviable figure (she won last year for Best Emerging Talent too!), we must admit we were rooting for our girl, Amna Babar.
She's the definition of an 'It' girl and chic in all the right ways and even though she's slightly shorter than the other contenders, she has a presence on the ramp which makes her versatile still. More power to you, Amo B!
Model of the Year (Male)
Audience Choice: Shahzad Noor
Images' Choice: Hasnain Lehri
Shahzad Noor looks like your decent boy next door so it's understandable why 43.9% of the audience loves him. While he's definitely got the talent to deserve the love, we're not so sure he can hold his own in a crowd and stand out.
On the other hand, we're digging Hasnain Lehri's bad boy persona, well-groomed facial hair and cow eyelashes. This pretty boy with a twist came in second with just 21.6% of the votes.
Best Fashion Photographer
Audience Choice: Rizwan-ul-Haq
Images' Choice: Abdullah Haris
This was a close call: Rizwan-ul-Haq, Guddu Shani and Abdullah Haris got 26.5%, 24.5% and 20.6% votes, respectively. Clearly, the reigning king of photography is still an audience favourite.
However, we've had our eye on Haris since he broke into the scene some odd seven years ago. His shoots for Pepe Jeans, Ali Xeeshan and Ammar Belal have kept us intrigued and we think it's high time he got the recognition he deserves.
Best Hair and Make-up Artist
Audience Choice: Nabila
Images' Choice: Omayr Waqar
It's hardly surprising that makeup maestro Nabila got 48.9% of the votes. After all, Nabila is the queen of the jungle for a reason: she knows what she's doing and she's trained her team like her life depends on it.
Nevertheless, the extremely talented Omayr Waqar, who garnered 13.8% of the total votes is our pick for the best hair and make-up artist. He's fast becoming a jetsetter, travelling to exotic locations with brands like Elan to shoot elaborate campaigns. He knows how to tame those brows and highlight even non-existent cheekbones like nobody's business and is quick on his way to the top.
Achievement in Fashion Design - Luxury Pret
Audience Choice: Sania Maskatiya
Images' Choice: Misha Lakhani
Sania Maskatiya's quirky digital prints have made her an audience favourite, collecting 43.1% of the total votes, with Misha Lakhani coming in second at 20.8%.
That being said, our pick is Misha as she keeps pushing the envelope and introducing new cuts and designs to her collections. Her basic yet luxe, bold designs should earn her the accolade; here's hoping this year is Misha's year.
Achievement in Fashion Design - Pret
Audience Choice: Sana Safinaz
Images' Choice: Generation
Sana Safinaz managed to get 36.7% of the votes whereas 25% went to Sapphire. Our pick is neither of the two though: we're gunning for Generation to walk away with the award.
The design house, which was funded in 1983, has come a long way since inception; they've managed to keep up with the times, stay fresh and innovative and the label's got something to offer everyone.
Achievement in Fashion Design - Bridal
Audience Choice: Elan
Images' Choice: Elan
Khadija Shah's Elan burst onto the fashion circuit in 2011 and quickly became every bride's first choice for her big day. The fashion powerhouse that creates opulent wedding wear 24.2% of the audience votes, followed closely by Ali Xeeshan (23.1%) and Faraz Manan (21.8%). With it's intricately detailed and luxurious designs and tasteful body-conscious silhouettes, Elan's a big win for us and the readers!
Interestingly, while Shehla Chatoor just officially ventured into the bridal fashion arena, she, too, managed to get 21.4% votes. Perhaps she's well on her way to dethrone Elan next year?
Achievement in Fashion Design - Lawn
Audience Choice: Sana Safinaz
Images' Choice: Elan
Few things excite Pakistani women as much as lawn season and while Sana Safinaz has a loyal fan following not to be messed with (their exhibition is where lawn catfights started), we think the relatively new kid on the block, Elan's lawn is ready to give it some serious competition.
The brand's successful seasonal unstitched printed fabric collection was first launched in 2012 and has quickly become a summer must-have.
Best Menswear Designer
Audience Choice: HSY
Images' Choice: Omar Farooq for Republic
While we appreciate HSY's artistry and so do you guys (he had 30% of the total votes), we feel Omar Farooq's label, Republic has been hitting all the right notes lately.
If the current moment in Pakistani menswear can be defined by the ease and fluency with which it oscillates between high fashion and street, tailored and utterly casual, then the credit for that goes to Omar Farooq.
If you aren't already wearing it, you probably should be, and will soon. If it's good enough for Fawad Khan, it's good enough for us.
Best Emerging Talent
Audience Choice: Anam Malik
Images' Choice: Anam Malik
We're going with the audience here. The fresh-faced model Anam Malik racked up 30% of the votes and has had us buzzing since she modelled for Fahad Hussayn couture and the quirky brand, NineLines. Well on her way to the top, we're sure this Lahore model will be categorized as a supermodel in no time.