In upcoming TV drama Tera Gham Aur Hum Maya Ali and Hamza Ali Abbasi act out a budding romance
December's almost gone, and the promised return of Hamza Ali Abbasi to our TV screens has yet to materialise.
His upcoming drama serial, Tera Gham Aur Hum helmed by Diyar-e-Dil director Haseeb Hasan, pairs Hamza with Pakistani TV's new dream girl Maya Ali.
Maya has been one half of many recent hit couples on TV, from her turn in Diyar-e-Dil with Osman Khalid Butt to her on-again-off again relationship with Imran Abbas in Mera Naam Yousuf Hai
Also read: In conversation with Pakistan's new jori #1: Diyar-e-Dil's Osman Khalid Butt & Maya Ali
Will Tera Gham Aur Hum have the same kind of success?
"Obviously, I would really want it to be like that," says Maya in an exclusive conversation with Images. "Just like hashtags such as #Osmaya (Osman and Maya combined) and #Wafa (their characters Wali and Farah combined) are established, I now hear of #Sanu (Salauddhin and Manu) and #Haya (Hamza and Maya). That's a good sign, right?"
Tera Ghum Aur Hum is the story of Manahil aka Manu (Maya) and Salahuddin (Hamza), whose sister Aiman is best friends with Manahil. Salahuddin is a mature, serious lad, who is out of a job, so Manahil's father asks him to tutor his daughter. So begins Manu and Salahuddin's relationship, which will take a turn a few years down the road.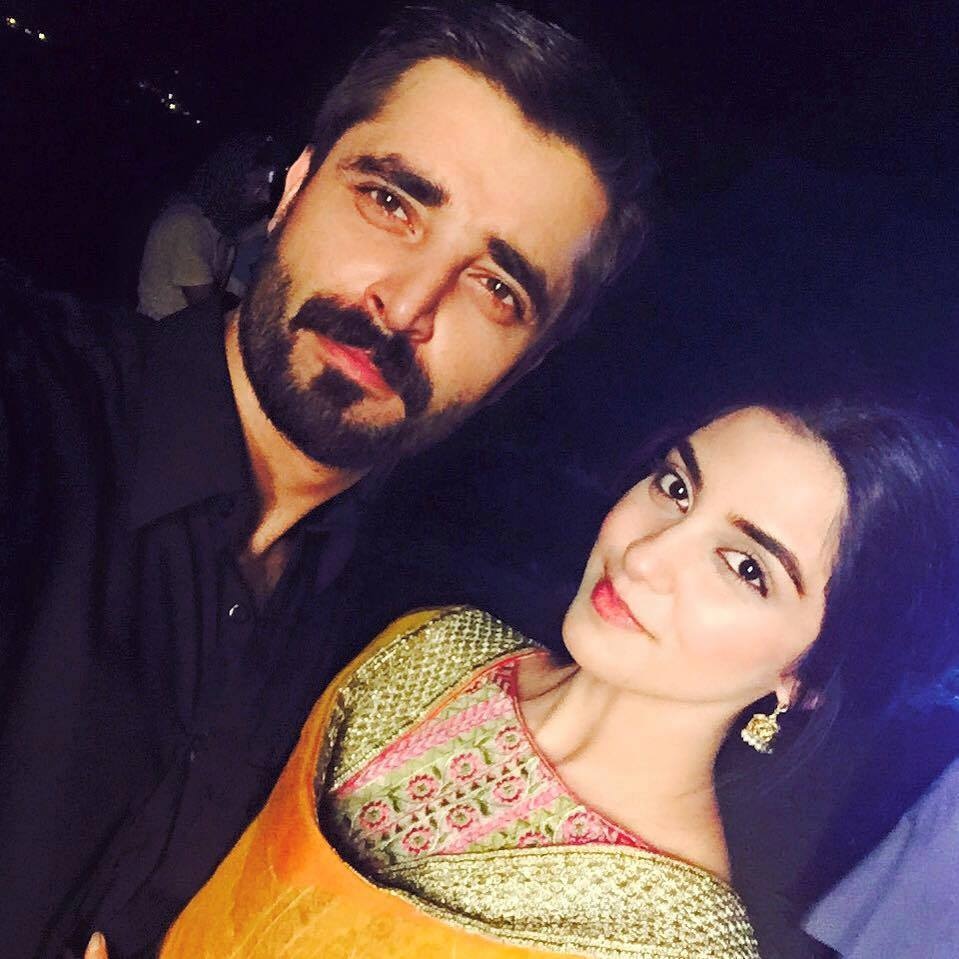 Maya's enjoyed great chemistry with her co-stars like Imran and Osman, with whom she's acted many times. Was she able to recreate the same magic with Hamza, we wonder?
"I'm trying to, obviously," she said with a giggle. "I know Osman will kill me for saying this, but Hamza is very comfortable to work with, so you automatically give a good performance. I was too nervous to look at him straight in the eye, but he always insisted that I do. I feel that people will like our performance together."
While she's enjoying a great phase in her career as the leading lady of choice these days, what Maya is secretly coveting is a villianous role:
"I really want to play a negative character, but I haven't gotten the chance yet. Our writers sometimes write [such a negative role] that you feel that people will abuse you."
The leap to films isn't too far for Maya. She intends to make her debut "very soon". "I definitely plan to be in films in 2016," she shared.
---
Quotes have been edited for clarity.