We're discussing some smart ways of making the week less hectic and getting warm, unburnt food on the table.
Are you also trying to find that perfect work-life balance that we've sadly only seen in movies?
If you nodded to that, well now you know how difficult adulting actually is!
Food can make or break your day, but prepping your own meals, especially after a long day at work or university, means that you can't be as elaborate or passionate.
Making the best use of your time, while still cooking delicious meals is a life skill we must all learn.
So here's a list of 6 things to keep in mind while ensuring your meal prep is faster, cheaper and efficient.
Plan your meals ahead of time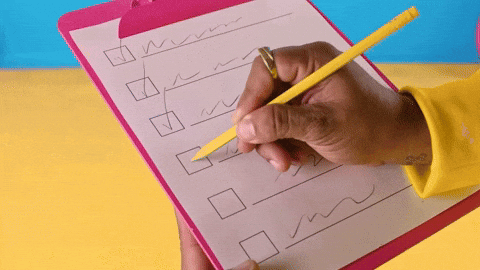 This might not seem significant enough but prepping and deciding what to make for the week can actually save you time, money and effort.
With a weekly plan in hand, you'll know exactly which ingredients to buy and won't need to waste any time turning pages of your recipe book.
If you don't know where to begin, here are some apps to get you started: Yummly, Plan to Eat and Paprika. The apps contain and organise recipes, maintain weekly meal calendars and also provide information about calories and nutritious value of foods.
You can also print meal planning calendars for free and paste onto your fridge.
Get your groceries in bulk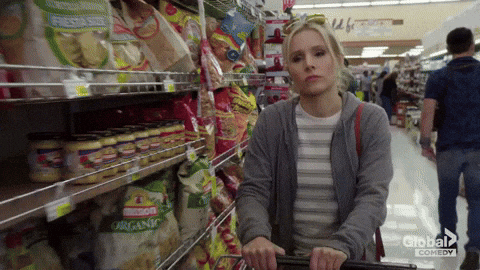 Instead of making a mental grocery list every day, jot down all the key ingredients you usually find yourself buying and go shopping once a month so you don't have to worry about your pantry staples running out.
You can also request your local grocer to deliver these items to you for a nominal delivery charge.
Label food items and ingredients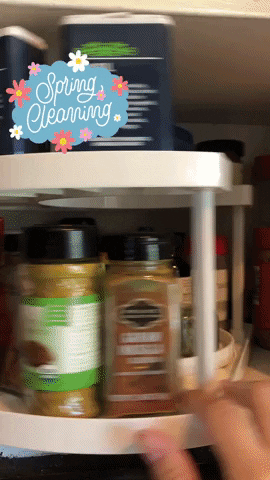 Labelling is a great way to remember the quantity and shelf life of ingredients.
Use online printable stickers or just plain old sticky notes to write what's in the box, the date it was made (to avoid eating expired food) and the quantity (although this one's optional but we believe knowing the quantity can help you stay more organised).
You can also invest in good-quality airtight boxes, jars and organisers that keep at bay the hassle of hunting for ingredients in the kitchen cupboard.
You can find various kinds of label makers and storage boxes and organisers online or in physical stores.
Save time chopping and get pre-cut veggies from a reliable brand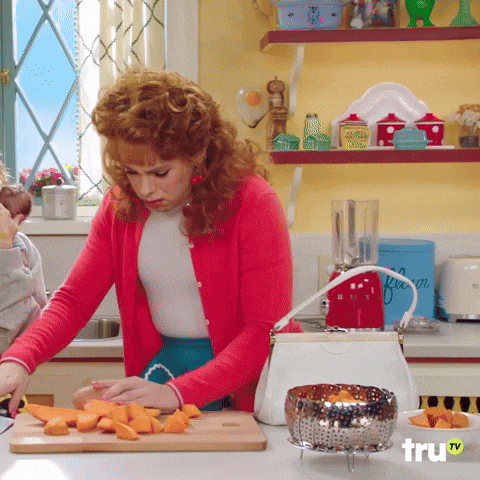 Instead of spending hours chopping your vegetables and fruits to perfection, use food processors and hand choppers to make the process more efficient.
Pre-make tomato purees, garlic and ginger paste, onion paste, grate the cheeses and store portions of each in containers or ziplock bags.
Another possible way to make this process even more seamless is by getting pre-cut and pre-washed vegetables and fruits.
Fresh St by House of Samrah has just launched its wide range of vegetables and fruits that you can conveniently use out of the bag; making your meal prep affordable, faster and efficient.
The new frozen range consists of different products with no added preservatives. There are different types of frozen french fries, including crinkle, classic, and shoestring french fries.
Other products include frozen mixed vegetables, broccoli, sweet corn, garden peas - and oh, fresh strawberries (those are our favourite!).
Check the full range here.
Marinate, half-cook and store
Marinations and slow cooking can be time consuming, and on evenings where you are just too tired or hangry, the process can get incredibly flustering.
So instead of keeping everything for the last minute, marinate your meat with spices, label and store them in your freezer.
For food that takes especially long to prepare like mutton and beef, half-cook them before refrigerating to make sure the food doesn't take ages to make on a lengthy weekday.
Be spontaneous and resourceful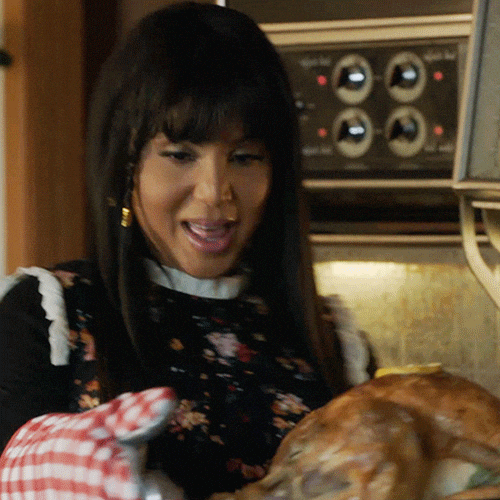 Following a recipe to the T can sometimes be too overwhelming. Instead, play around with the ingredients you have and try to come up with easy to make customised recipes tailored to your taste.
Always check your pantry and freezers for some ingredients that can be tossed together to make a delicious meal; we're thinking scrumptios stir-frys.
This technique will surely save you lots of time and money that you can spend on a fancy dinner or shopping spree the next time you feel like splurging.
---
This content is produced in paid partnership with Fresh St by House of Samrah and is not associated with or necessarily reflective of the views of Images or Dawn.com.