The message #ShaanSeShine, is reminding us that girls have the power and ability to achieve all they want.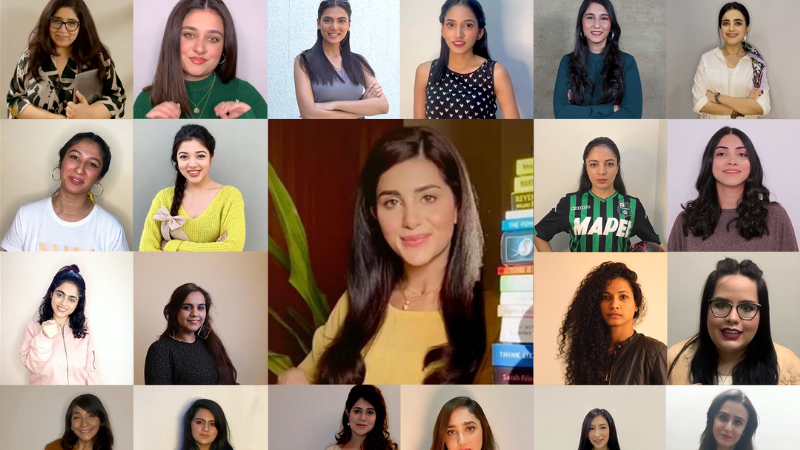 Sunsilk's latest campaign, #ShaanSeShine, is reminding us that girls have the power and ability to achieve anything they like!
While the world does little to shut down discouraging voices that tell us what we can't do, what keeps our hopes and strength afloat are little encouraging messages of strength and self love that empower us towards finding the freedom to follow our dreams.
Sunsilk's latest campaign aims to relight this very idea.
What's happening?
The campaign kicked off with beautiful monochromatic posts by our favourite celebrities and key opinion leaders taking over our feeds; these influencers were seen flaunting their hair and dropping powerful messages on how the world tried to bring them down.
These pictures were shared with captions starting with the phrase 'Unhoone kaha' (they said), and continued to talk about how our society imposes restrictions and discourages young girls from following their dreams and aspirations, simply because of their gender.
Women across the internet were able to relate to the stories and messages these influencers posted.
Check this out:
For phase two, these celebs and influencers revealed their identity and posted stories of resilience, telling us how they took charge to say 'Par ab meri baari' (but now it's my turn).
Most women said they were told becoming an entrepreneur, a sportswoman, actor or influencer would would take them nowhere in life, and that these are not jobs women can and should take.
But they stood up for themselves and broke each barrier that came in the way of pursuing their dreams and passions.
Prominent celebs like Sarwat Gilani, Iqra Aziz, Aiman Khan, Hajra Khan, Zenith Irfan, among others, were seen sharing stories to motivate young girls who aspire to do something meaningful in their careers.
We feel campaigns that highlight social issues, especially those of restricting and discriminating women on the basis of gender, stand as gentle reminders of why it is key to empower young girls across our country.
Sunsilk Black Shine wants to help girls find the confidence they need to achieve it all; they can take care of their hair, manage their homes and work equally well while shining in every aspect of their lives.
The campaign can be followed through @sunsilkpk on Instagram and #ShaanSeShine.
---
This content is a paid advertisement by Sunsilk and is not associated with or necessarily reflective of the views of Images or Dawn.com.
Email