She says the designer plagiarised sculptures from her 2019 thesis collection; he says his work is original and predates hers.
Earlier this year, in March, designer Ali Xeeshan helmed an art exhibit titled 'Exquisite Mistake' which reportedly sold out before it was even put out on display. The designer's quintessentially eccentric aesthetic was visible in the oils on canvas and sculptures that were inspired by a heavy-bodied, middle-aged woman who, according to Xeeshan, had once been his nanny.
Fast-forward to this week when Ayesha Shaikh, a 2019 graduate from the Indus Valley School of Art and Architecture, uploaded a damning post on her Instagram, stating that Ali replicated the sculptures that had been part of her thesis collection. The post includes images from Xeeshan's exhibit as well as Shaikh's own work and the resemblance is uncanny.
"WE DO NOT DESERVE THIS! It is pathetic to see such recognised talent, representing our country, to be downright plagiarising works of upcoming artists!" she wrote in a lengthy post accusing Xeeshan of copying her work.
However, according to Xeeshan, he had come up with the concept for his exhibit back in 2017. 'Exquisite Mistake' was inspired by a rotund, short woman who used to be his nanny back when he was growing up. "'Nani' was a lot of fun and chirpy back then," recalls Xeeshan. "Then, she got married and left work. Some years ago, she came back and she looked old and tired. She was now a single mother, raising her two daughters. Around the same time, I had been reading up on how humans are ruining Mother Earth and I felt that in the same way Nani had cruelly been worn-out by life. The analogy inspired me into developing the concept for this art exhibit."
He continues, "I photographed her in different positions so that I could paint her image and sculpt her. Some of the images are confidential so I can't release them publicly but I was working with photographer Abdullah Harris. I have timelines that verify that I had been working on these artworks for years now. There are some images that I can release and they very clearly show the source of my inspiration."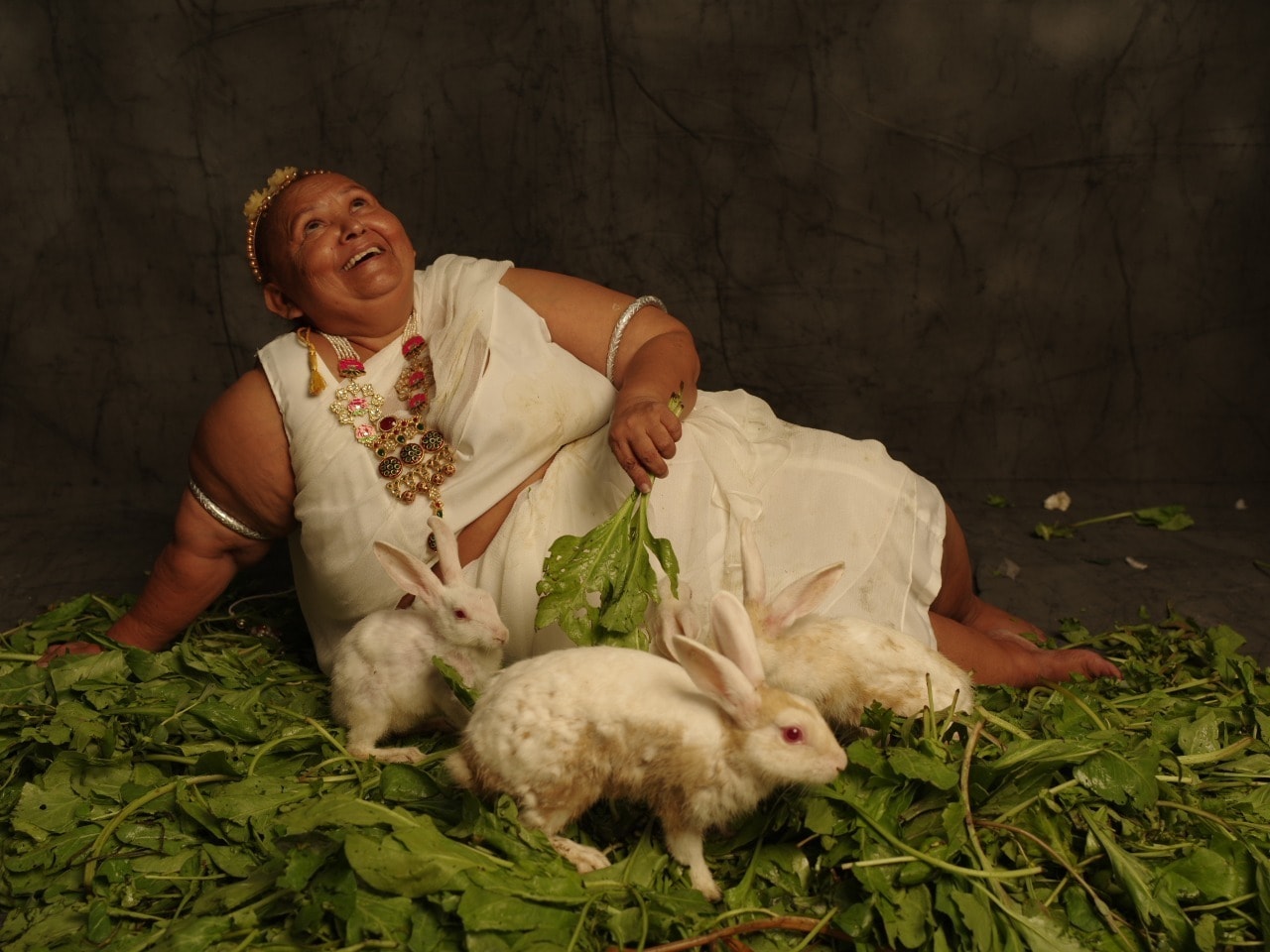 "All through the history of art, you will find similar creations inspired by big-sized women. There are only a limited number of ways in which a heavily-volumed woman can sit and lie down. To say that the postures that I had captured were plagiarised is a baseless accusation."
Xeeshan says that on seeing Shaikh's post, he had reached out to her. "I told her that I was willing to swear on my one-year-old son's life that this was the first time that I had seen her work," he said. "I sent her my phone number and asked her to reach out to me but she never did. She owes me an apology."
Shaikh, on the other hand, decided not to reach out to Xeeshan. "Of course, he was going to give me justifications and tell me his side of the story," she says, "but regardless, the visuals of my work and his exhibit are so similar. That's what I had pointed out in my Instagram post. There is artwork inspired by big-sized women all through history but as artists, we are taught to take inspiration but to never create an exact photocopy."
"What really triggered me and prompted me to post was when people started asking me if I had created the art for Ali Xeeshan. I decided that it was time to speak out. I had never thought that a single post on my Instagram profile would get noticed so widely!"