Winning hearts of fans with his recent single 'Zindagi', Falak Shabbir, Pakistan's renowned singer and songwriter from Lahore, has dropped yet another music video titled 'Lagay Pyari' on Massive Mix Records' YouTube channel.
Featuring wife and famous Pakistani television actress, Sarah Khan, the music video is a spectacular fusion of action, thrill and romance. Punctuated melodiously with groovy tunes and Falak's catchy vocals, the song engages the audience from the get-go.
The upbeat song begins with Falak arriving at what seems like a battlefield on a Harley Davidson. Dressed like a true hero on a mission, Falak is sure to swoon us - and his fans - once again.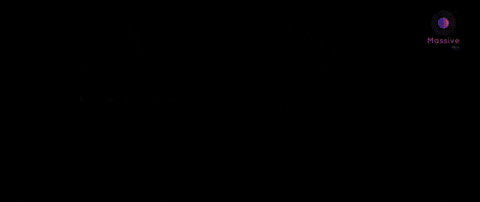 The video is dreamy yet real, as if those sequences are all happening in the mind of the singer, who's remembering his beloved with the passion of a valiant fighter amidst fast-paced action.
The video soon picks up pace and transforms into an action-packed film, where the hero has arrived just in time to save his beloved from the enemy.
The battle ensues and we get to witness stunning glimpses of Sarah Khan, looking for her saviour who has vowed to keep her safe - quite literally, no?
Lagay Pyari takes us through a roller-coaster of emotions
Throughout the song, we experience melodious Punjabi lyrics where the singer uses unique allegories from the battlefront to describe the powerful and gripping hit of a lover's charm, comparing it to the engulfing force of action on a battlefield.
Lyrics like 'Saari raat mei karta hun tera intezar sajni, sniper lagti hai teri nazar ki ye takni… Kyun pyar bhari ankhiyon say grenade girati hai, jab daayen baayen say yun meray guzar k jaati hai' stand to remind us of the passionate love stories of the yesteryears.
Beautiful camera work, filled with dynamic movements, fresh angles and brilliant choreography, this fast-paced action sequence shows Falak Shabbir finally rescuing Sarah Khan, who tactfully swings a saucepan at the gangster secretly lurking behind her beloved. Adorbs!
All in all, 'Lagay Pyari' is a groovy number with variations of trap and hip-hop beats, making it a dance floor hit for everyone to enjoy.
Falak Shabbir surely knows how to tug at the hearts of his fans by adding a range of endearing shots of him with the Raqs-e-Bismil and Sabaat actor, leaving us swooning over her stunning looks.
Falak and Sarah is a celeb duo we truly can't get enough of
The project seems like Falak's heartfelt ode to his wife for heroically carrying herself through pregnancy and bravely facing myriad of challenges a celeb faces during this difficult phase.
Sarah also performs her role with remarkable ease, further highlighting her husband's confidence in her ability to take on difficult tasks with commendable grace and poise.
Complimenting his wife, the singer stated, "I have no words to express how immensely proud I am of Sarah for courageously taking on this difficult feat of shooting a video with me in her 8th month of pregnancy, which I am sure is a huge thing for any woman in this condition."
This song is made in collaboration with Free Fire Games, which is the most downloaded Battle Royale games in the world.
Free Fire has already been dishing out exciting short stories with plots similar to this one, using their in-game footage and characters. However, this time they have brought together one of the most loved Pakistani celeb-couples through a storyline that celebrates love and loyalty, making it unmissable for fans all around.
If you're also humming to the groovy tunes of this while enjoying the action-packed video of the collaborative song, share it with the world and experience real thrill by downloading the Free Fire game.
Watch the full music video here:
---
This content is produced in paid partnership with Free Fire Games and is not associated with or necessarily reflective of the views of Images or Dawn.com.
Email