The new #SayItWithCornetto campaign is making us all reminisce memories of sweet love.
Adverts can be annoying - nobody actually likes sitting through them. But this one's here with our favourite celebs, some ice cream, memories of sweet love, and just the right song we'd like to hum to all day long.
The new #SayItWithCornetto campaign has been the sweetest of all TVCs we've come across lately.
Revealing heartwarming moments of breaking the ice with a special someone, the campaign has reminded everyone of their first love and the joy it brings along. From celebs to social media users, everyone's excited to share their story.
Here are all the reasons we're enjoying the new #SayItWithCornetto campaign:
Asim Azhar's unique homage to Nazia Hassan has us tapping our feet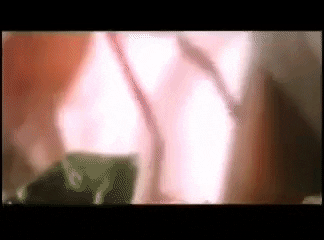 Sorry, anyone who doesn't know Nazia Hassan songs can't be friends with us.
The whole vibe around her songs is unmatchable till date, especially the Aankhen Milane Walay tune which is just one desi song we can't get enough of.
With Asim Azhar's vocals clubbed with a fresh tune, this song is one of the most beautiful remixes we've come across lately.
Actor Bilal Abbas Khan is dropping some serious tips on how to break the ice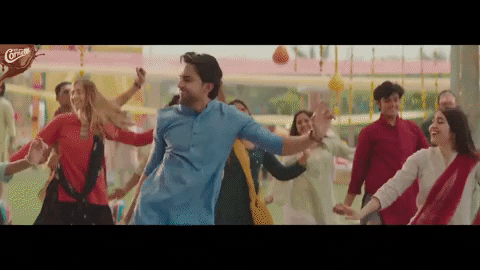 We already adore everything about Bilal Abbas Khan, but his boy-next-door looks and acting skills in the new Cornetto Disc Brownie TVC have us falling in love with him all over again.
We love how the boy meets girl moment in the TVC sends sparks all around. Such magnetic moments in the TVC make us want to pause channel surfing when this one's on.
The TVC has the internet reminiscing about the moment they fell in love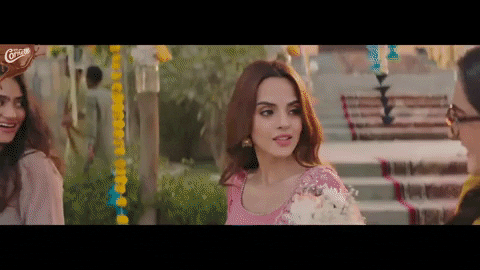 Ah, don't those two look just lovely together?
The Asim and Bilal duo in the new TVC inspired some sweet reminiscing, and had the internet sharing their own moments of breaking the ice with their special someone.
Facebook was brimming with stories both silly and cute, with groups like Diaries and Mommy Has Solutions triggering nostalgic conversations on first love.
Social media showed us how they would say it all with a Cornetto Disc Brownie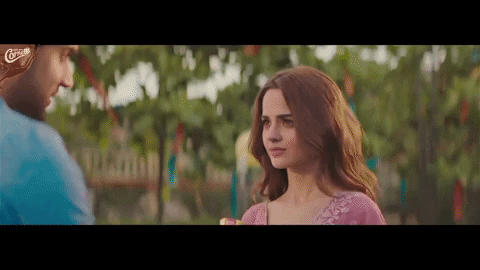 It wasn't just Facebook that flooded with love stories and confessions; other social media platforms also followed the #SayItWithCornetto trend.
Influencers like Ghazanfar and Rida from Bekaar Films as well as social media personalities like Kanwal Aftab and Aden Rehan shared their unique ice-breaking moments with their special ones.
Even celebrities revealed their moments of breaking the ice
What we absolutely loved about the #SayItWithCornetto idea was how it had everyone talking - even our fave superstars who finally got to reveal how they made the first move.
Here are some of our favourites:
Faizan Shaikh and Maham talked about how it wasn't easy to break the ice in college, but a Cornetto did the trick
Aiman Khan shared how Muneeb made the first move during a quick break from shoot
Sarwat Gillani and beau Fahad Mirza revealed how it's the simple thoughtful gestures that make all the difference
Our faith in that sweet, forever kinda love is almost restored.
Watch the full TVC here:
Follow the hashtag #SayItWithACornetto to be a part of the buzz on social media.
---
This content is produced in paid partership with Cornetto Pakistan and is not associated with or reflective of the views of Images or DAWN.com.